#5 Idols and the UNESCO Constitution – Berryz Kobo and ℃-ute the First Japanese Idols to Visit UNESCO(4/4)

Behind the Scenes - A Visit to World Heritage Site, The Palace of Versailles, Prior to Visiting UNESCO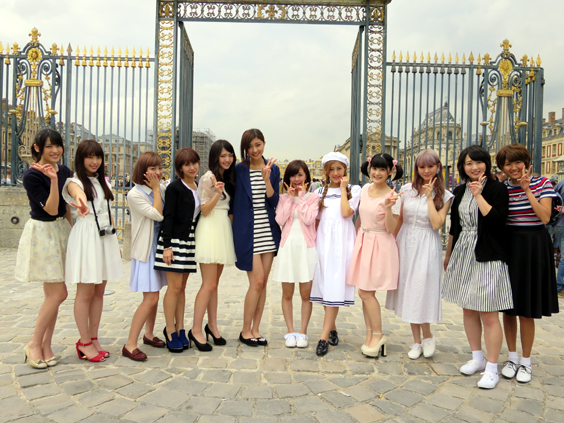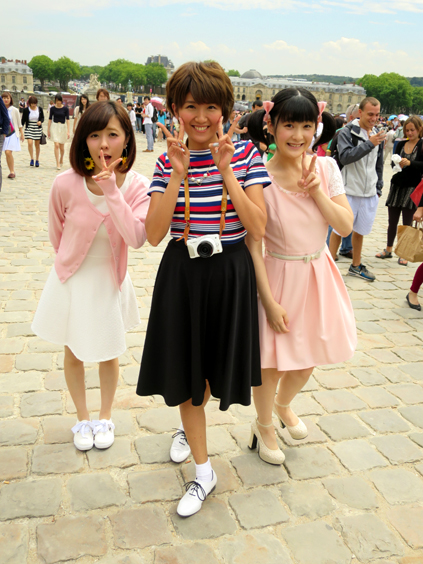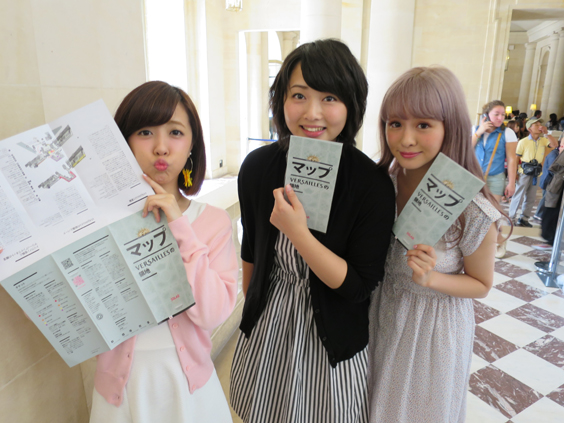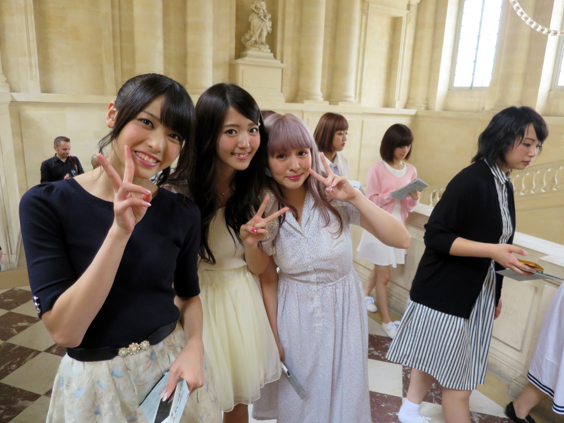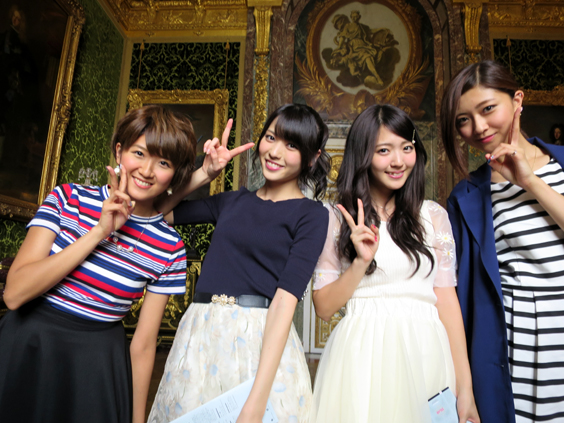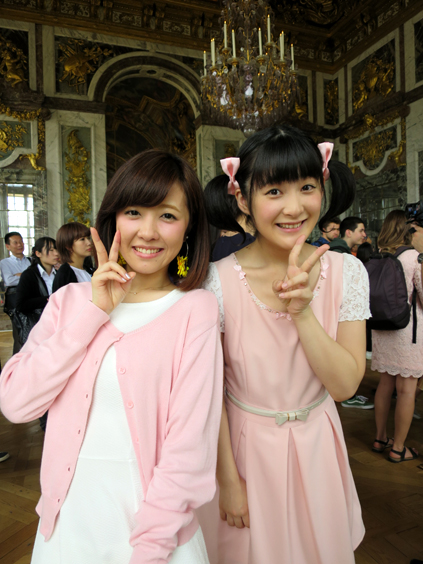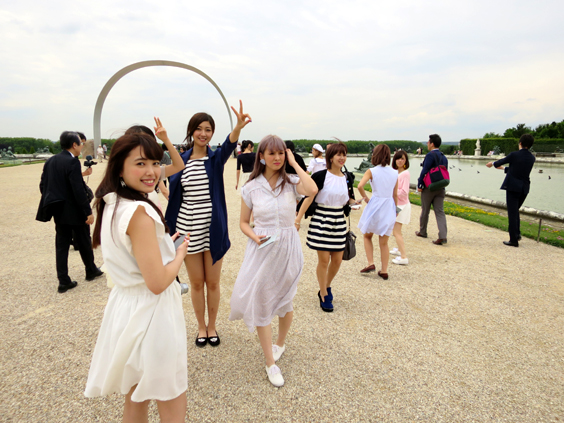 Natsuyaki "This was the second time performing in Paris for me, after performing with Buono! once before, but I was surprised at how the fans looked at me this time around compared to when I performed with Buono! which has more of a rock-style image. This time I felt everyone was looking at me with eyes that said, "kawaii!" So I learned that people respond differently depending on the group they're watching and that was something new to me."
Sudo "I learned that whether it's in America or France, the way the crowd sings along with you and expresses themselves openly is the same. On a personal note, the entire hall sang Happy Birthday to me, and it was the best 22nd birthday I could've asked for."
You can read about Berryz Kobo and ℃-ute's visit to UNESCO on the Japanese Embassy's UNESCO homepage.
The world is full of various barriers, but as it is stated in the UNESCO Constitution, many of these barriers reside inside of us.
Japanese idols can help contribute to world peace and they can do so in more ways than I initially thought. When they come off stage they're just your regular teenage or twenty-something year old girls, and as I walked around UNESCO with these girls, I was reminded of this once more.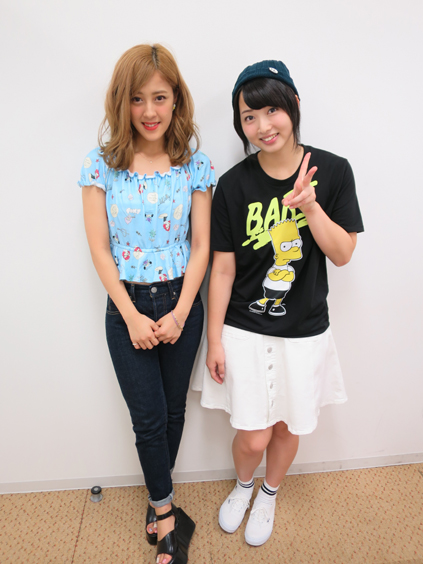 ▲Left: Miyabi Natsuyaki, Maasa Sudo
A new article alternate Wednesdays!
Next time: A report of the Antic Cafe (An Cafe)'s live performance at one of the biggest Otaku events in South America, "Anime Friends"!!
Columnist: Sakurai Takamasa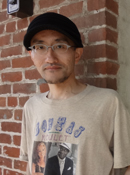 Contents Media Producer, author, journalist, specially-appointed professor of Digital Hollywood University, Digital Hollywood University graduate school, Sakurai Takamasa is a cultural diplomat who produces events and gives lectures in 120 cities in 25 countries. He acts as a cultural diplomat pioneer with anime and Harajuku Fashion. He is frequently invited as a guest to various Japanese events held worldwide. Having written several books including: "Nihon ga Suki sugiru Chugokujin Joshi" (PHP Shinsho), "Sekai Kawaii Kakumei" (PHP Shinsho), "Anime Bunka Gaiko "(Chikuma Shinsho), he is a radio personality who also regularly writes columns for various newspapers, magazines and web magazines.
●twitter
http://twitter.com/sakuraitakamasa/
Related Articles
J Pop Culture Observations
- Back Number

This comment section is for readers to leave opinions and comments. Inappropriate comments may be deleted, so please remember to be respectful. Thank you!