#31 What did Idol Industry Frontrunners, LinQ, Learn on Their Cultural Diplomacy Trip to Russia? My Interview with the Girls Just Before Their Return to Japan!(1/3)

Saint Petersburg had been on the cultural diplomacy agenda for voice actress Sumire Uesaka and myself for some many years now, and with the help of the Consulate-General of Japan in St. Petersburg and all the people involved in "AniCon," one of the partner events of the International Otaku Expo Association (IOEA) which I am executive director of, our plans took shape and even evolved to become a trip involving a whole entourage of friends and like-minded individuals. I think it's wonderful how one small dream can spread and develop into something much bigger like this.
I will talk more about the overall activities of the Japan-Russia Youth Exchange Group that was organized by the Japan-Russia Youth Exchange Center in my next article. This this time around, I want to turn the spotlight on Ami Himsake, Manami Sakura and Fuko Shiira, members of Kyushu-based national idol group, LinQ, who took part in the exchange. Bare in mind, Sakura and Shiira are still in their teens.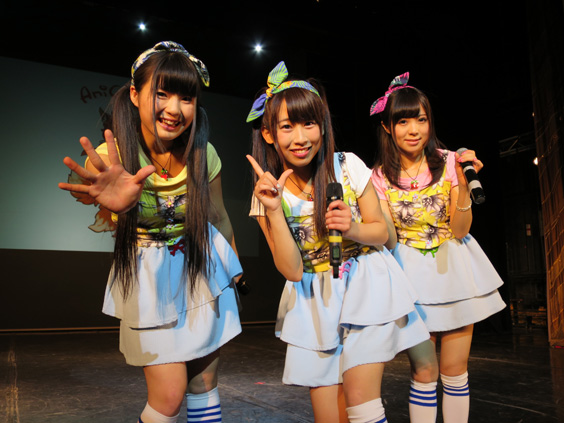 (From left) Fuko Shiira, Manami Sakura and Ami Himesaki
The three girls were extremely passionate in carrying out their cultural diplomacy activities, not only performing at St. Petersburg's largest otaku event, AniCon, but also getting involved with AniCon staff outside the event, visiting a kids summer camp and meeting children at the 'Malookhtinskiy Dom Trudolyubiya (House of Diligence)' social rehabilitation center for minors.
There are things that I can't do alone but gradually more and more people are getting involved and taking up the reins. This was also one of the big goals of mine in my activities with cultural diplomacy. I'm just so grateful to the LinQ members and to all the people involved in the exchange group. I get opportunities to speak with the LinQ girls quite often in regular life, but I'm really glad that we were able to visit Russia together and carry out activities and talk together like this.
On the last day of the trip, on our way to visit the Malookhtinskiy Dom Trudolyubiya (House of Diligence), I interviewed the three girls. First up, I asked them how their impression of Russia has changed and what they have learned from the trip individually.
AniCon staff greeted us with Russian-style welcome bread.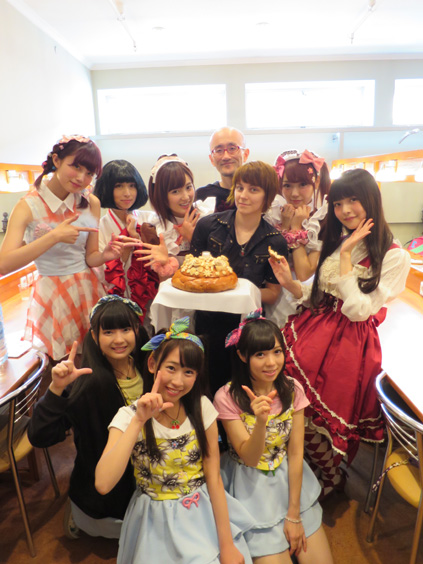 Live performance at AniCon!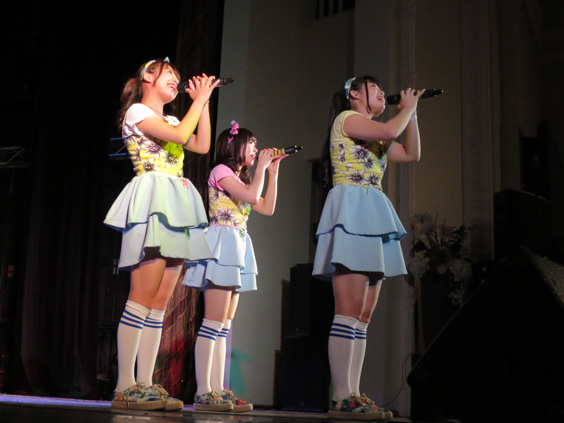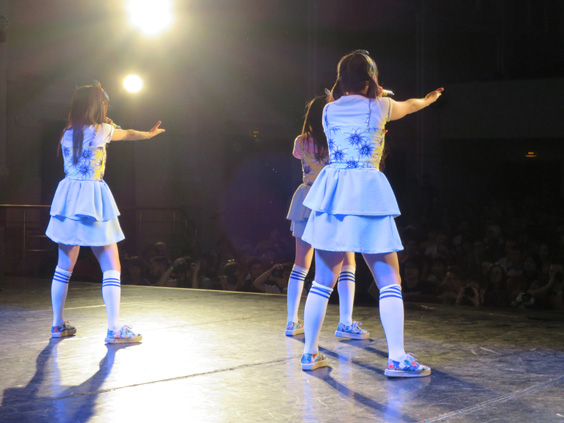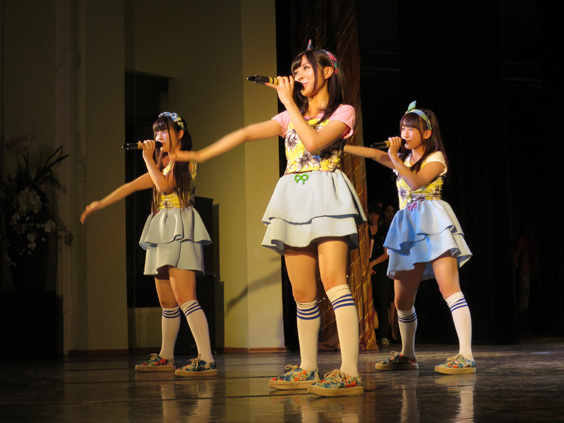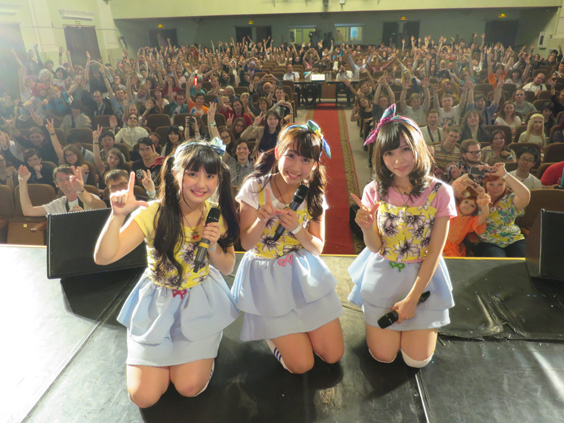 Together with cosplayers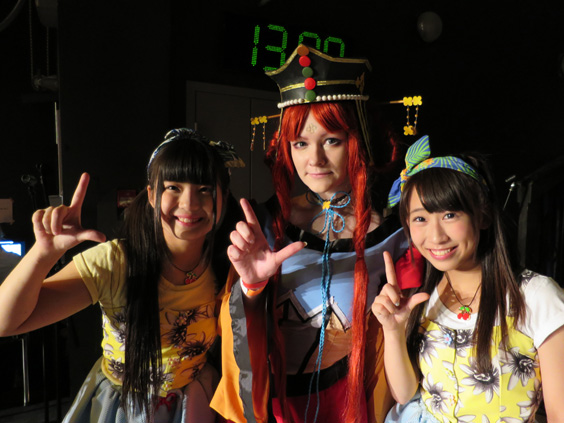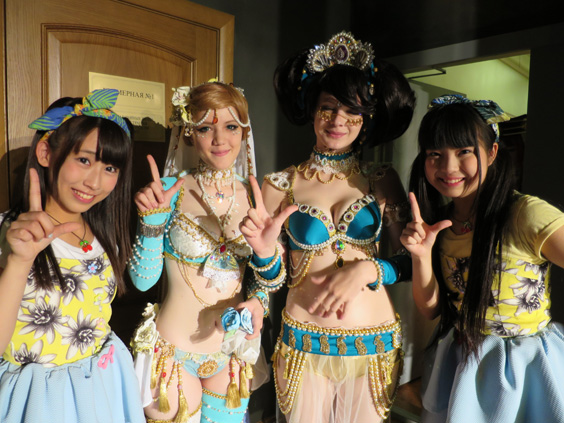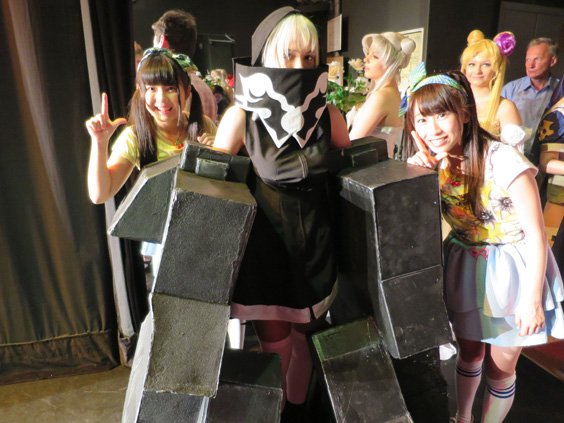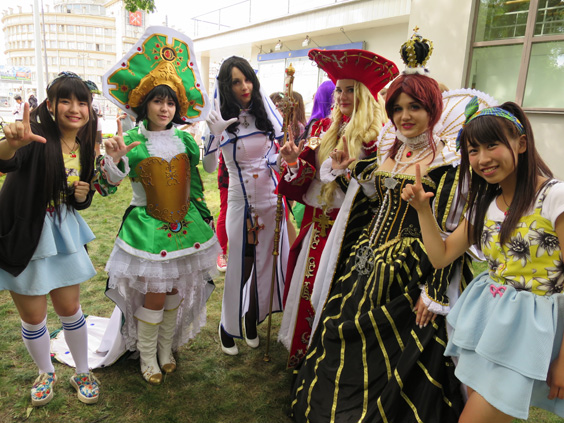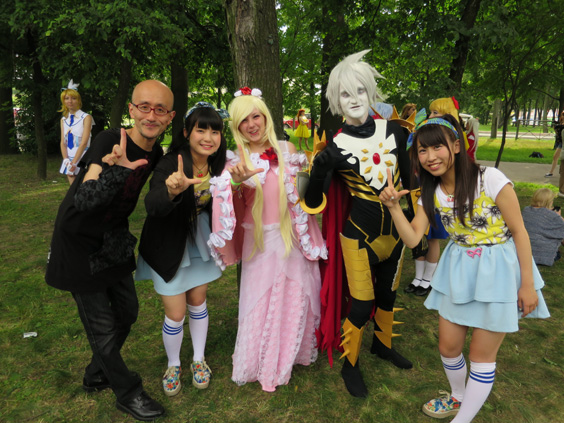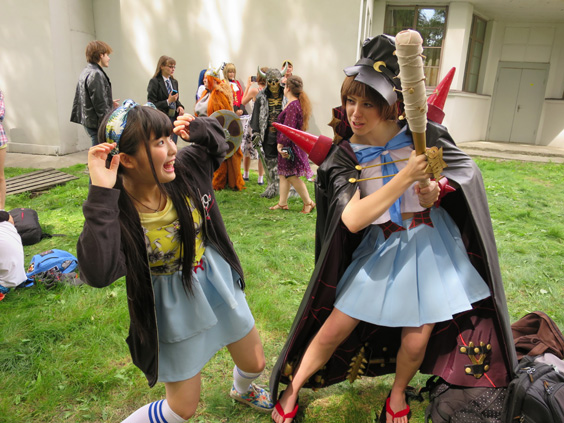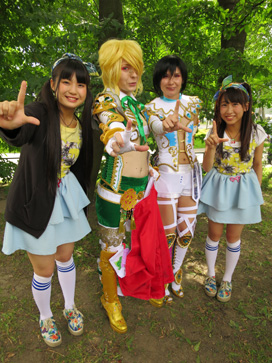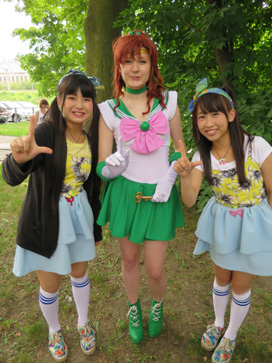 Together with Russian fans.