[Information] Takamasa Sakura Presents "Pop Culture Chronicles - On the Trail of Japanese Icons Around the World -" will be finishing with edition #41

Takamasa Sakurai sadly passed away on 4th December 2015. He was appointed as an asianbeat adviser in July 2011 and wrote many fantastic columns for the site across a number of years, including "J-Pop Culture Observations (60 articles in total)," "JAPAN! JAPAN! JAPAN! (105 articles in total)," as well as "Pop Culture Chronicles - On the Trail of Japanese Icons Around the World - (41 articles in total)."
Sakurai san carried out pop-culture diplomacy through Japanese anime, cosplay and idol groups, served as director for the International Otaku Expo Association(IOEA) and left a wonderful, lasting record of achievement around the world. News of Sakurai's sudden passing has come as a huge shock to J-POP fans across the world, as well as to his friends and those close to him.
With Sakurai's passing, his regular column "Pop Culture Chronicles - On the Trail of Japanese Icons Around the World -" will be coming to a close with installment #41 Special Discussion with Seiji Mizushima (Director) and Sumire Uesaka (Voice Actor) – Part Two – "Recording is Like 5 Hours of Continuous Stress!" With the blessing of his family, as well as Seiji Mizushima and Sumire Uesaka, it has been decided that the series will run up to #41 in tribute to Takamasa Sakurai. Thank you for reading and supporting his wonderful articles over the years.
Sakurai san was asianbeat's biggest supporter. And just a few days before he passed away, he gave us a message of encouragement, stating that "asianbeat is a treasure of both Japan and the world." He would always say "Fukuoka is my second home," and he had a strong affection for Fukuoka. He helped promote both us and Fukuoka by supporting the asianbeat talk show at the Comiket Special 6 - OTAKU SUMMIT 2015, which was held earlier in March, as well as the asianbeat booth at the LinQ Summer Festival, which was held in July of this year.
When we were celebrating asianbeat's 10 year anniversary, Sakurai san sent us a really warm message about asianbeat. Carrying forth Sakurai san's spirit, wherever possible "asianbeat will be a bridge that connects Japan with the rest world," keeping everyone (both at home and abroad) posted with pop-culture updates and at the same time convey the alluring appeal of Fukuoka to all our readers.
The asianbeat Editorial Dept.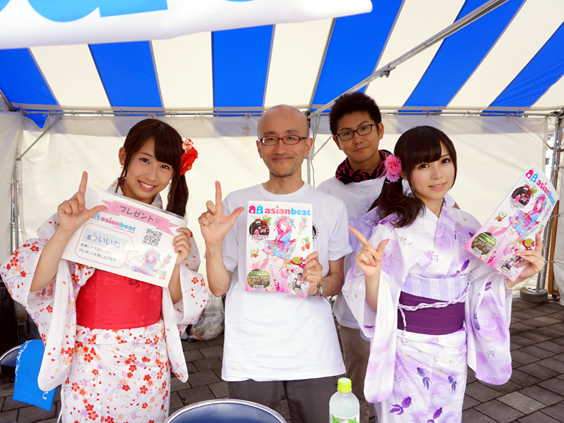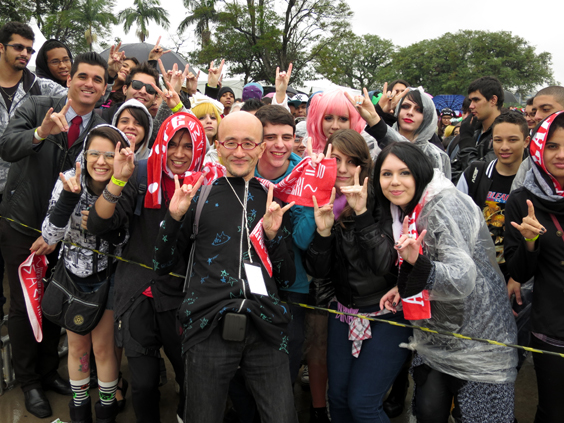 Columnist: Sakurai Takamasa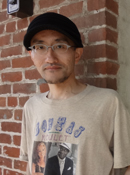 Contents Media Producer, author, specially-appointed professor of Digital Hollywood University / Digital Hollywood University graduate school, and International Otaku Expo Association Executive Office Director. Carried out cultural diplomatic activities in over 150 cities across 27 countries/regions in total, held numerous positions in various consultancy committees for the Ministry of Foreign Affairs. In 2009, served as a producer for the "Kawaii Ambassador" program, which was established by the Ministry of Foreign Affairs, also pioneered cultural diplomacy that makes use of Japanese pop culture, such as anime fashion and music. Frequently invited as a guest to various Japanese events across the globe, authored several books including, "Nihon ga Suki sugiru Chugokujin Joshi" (PHP Shinsho), "Sekai Kawaii Kakumei" (PHP Shinsho), and "Anime Bunka Gaiko" (Chikuma Shinsho). Also worked as a television commentator, radio personality and contributed articles for newspapers, as well as web magazines.

-twitter http://twitter.com/sakuraitakamasa/

Related Articles
This comment section is for readers to leave opinions and comments. Inappropriate comments may be deleted, so please remember to be respectful. Thank you!