#13 Lolita fashion, a big hit in Mexico! Tea ceremony and fashion show at the "J'fest" event!(1/12)

I got to wear clothes from a Mexican lolita fashion brand!
From the end of March to early April, I was in Mexico's capital Mexico City to make a guest appearance at an event called "J'fest." Coincidently, ANA started a direct flight from Tokyo to Mexico City at the beginning of February this year!
This was my third visit to Mexico, but for my other trips I had to transit in the USA and it took me more than 20 hours to fly just one way. So I was very happy and grateful about how straightforward the journey was. Having said that, the flight still took around 14 hours (lol). But flying with ANA is really comfortable! I think of Mexico as being a country that is far away, but it now feels much closer thanks to this direct flight! I previously visited Monterrey and Tijuana, but I think Mexico is probably more famous for Cancun and Mexico City! Mexico City has lots of skyscrapers and high-rise buildings, it feels very urban!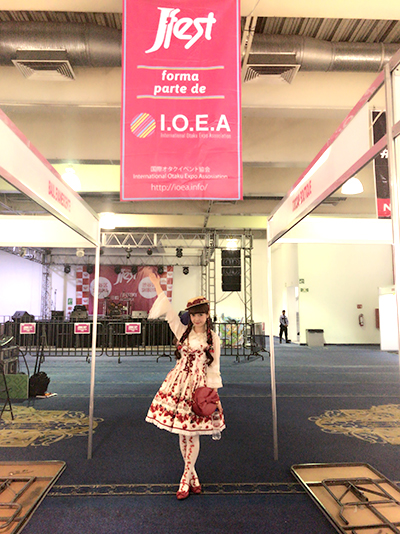 While I was there I made an appearance at "J'fest," an annual event that introduces various aspects of Japanese culture, including manga, anime, music, and fashion! As a guest at the fashion section of the event, I participated in a tea party, a fashion show, and a talk! Mr. Yamada, the Japanese ambassador to Mexico, also attended the tea party and interpreted! Ambassador Yamada is really engaged with pop culture and made a special appearance at the tea party! He also knows a lot about lolita fashion, which I'm so happy about!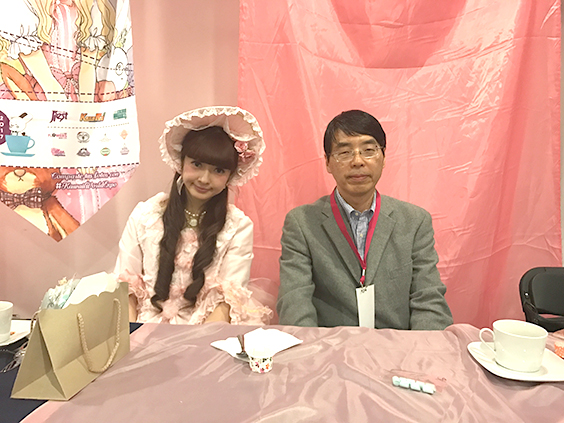 Misako Aoki with Akira Yamada, the Japanese ambassador to Mexico
At the fashion show, I wore clothes from a Mexican lolita fashion brand clothes! I was surprised to find-out that that Mexico also has lolita fashion brands. Every design was super kawaii, from classical dresses to sweet lolita fashion!
I was involved in a talk about the history of lolita fashion! I hope it will help get people interested in lolita fashion who weren't so familiar with it before. During some gaps in the schedule, I also went sightseeing in Mexico City. I took lots of photos, including one picture at the Monument to Independence and another at a really kawaii bench!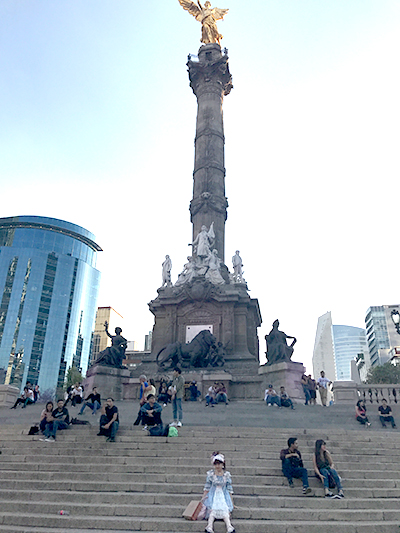 Mexico's "Angel of Independence" (Monument to Independence)
When you talk about Mexico, tacos always come to mind! Tacos are one of my favorite food, so I ate them at practically every meal! It's not something I eat so much in Japan, but the beef is definitely worth trying! The jalapenos are spicy, but delicious. There are lots of spicy dishes! During the event I also tried a Mexican Nissin cup ramen!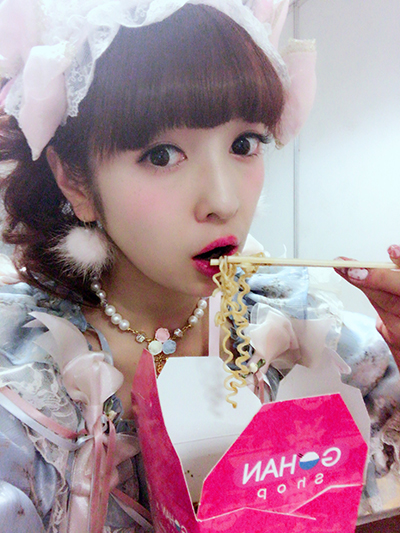 It was soy sauce flavored, but it had a bit of a different taste to Japanese cup ramen, which was a brand new experience for me! To be honest, as a Japanese person, I think that cup Japanese cup ramen tastes the best! It's so enjoyable to travel overseas, sample the local dishes and learn about different food cultures! I have more trips abroad coming up! I'll be giving my all!
Misako Aoki
PROFILE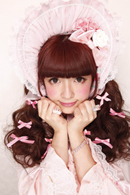 Misako Aoki
Lolita model, nurse, and President of the Japan Lolita Association

Models for KERA and the GOTHIC & LOLITA BIBLE while also working as a nurse. Was appointed as a Kawaii Ambassador (Lolita Fashion Representative) by the Ministry of Foreign Affairs in 2009. Has visited and attended events in over 30 cities across 20 countries and regions. Now has countless overseas fans.

Involved in setting up the Japan Lolita Association, has released "Lolita Fashion Book," has also worked in the development and promotion of new products. Contributes to activities that promote Lolita Fashion.

Misako Aoki official blog: http://lineblog.me/aokimisako/
Misako Aoki official website: http://www.misakoaoki.com/
Misako Aoki official Twitter:
@aokimisako
Related Articles

This comment section is for readers to leave opinions and comments. Inappropriate comments may be deleted, so please remember to be respectful. Thank you!