asianbeat in Japan Expo, Paris!!

Many enjoyed the Japan Expo!!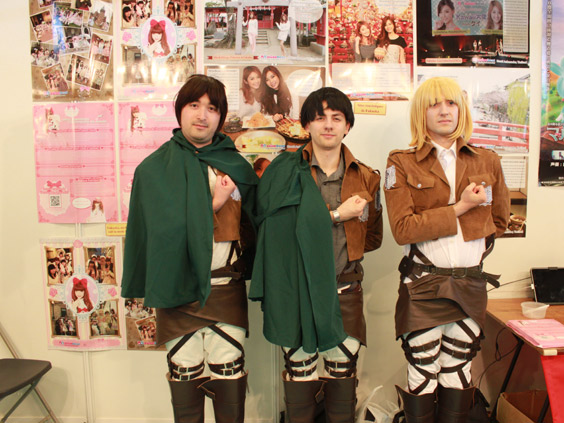 The Japan EXPO 2014 took place July 2nd to 6th at the Paris-Nord Villepinte and Fukuoka city and Fukuoka prefecture representitives went along to promote the Fukuoka area with their "Fukuoka Booth."
asianbeat
also tagged along!
At the Fukuoka booth, we had Fukuoka's very own Kanbee-kun and information on anime, games, Fukuoka foods, and great tourist spots. Those who visited the booth had the chance to sample Yame tea, try on yukata, and test out games (SMACON, etc.). Our booth was surprisingly popular and a lot of people stopped by our booth, making it quite a lively one!
On July 5th, the governor of Fukuoka prefecture, Hiroshi Ogawa came to our booth and helped us hand out Yame tea to those who passed by to PR Fukuoka♪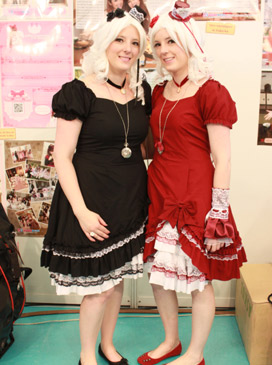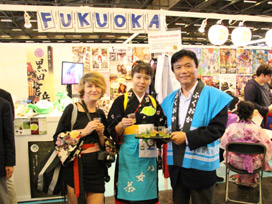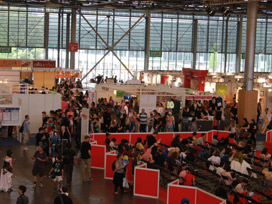 asianbeat will soon be doing a photosnaps feature article on the Lolita-san and cosplayers who dropped by our booth!

We will also be bringing you more on the "SAIKO! STAGE" anison (anime song) live concert event which was held during the Japan Expo!
Stay tuned! (^_-)-☆ (Editorial Dep't.: 93a)
Related Articles