Super Cosplay Band "Psycho le Cému" Returns! February Comeback Concerts in Tokyo: 3 Venues Decided

A 15 year anniversary concert revival from the eagerly awaited super cosplay band!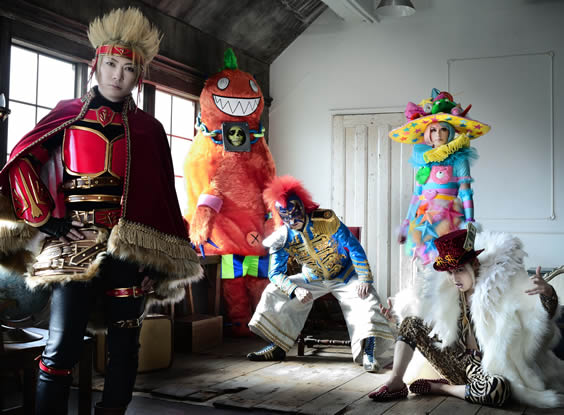 In October 2002 they had a major debut, standing out among the visual-kei bands of the time, they whipped up a whirlwind as a brand new super cosplay band: Yes, of course it's Psycho le Cému!
Nowadays many performances show hints of the Japanese culture of cosplay but at the time in 2004 Psycho le Cému drew attention after venturing abroad to perform in America's Anaheim and Dallas. It wouldn't be exaggerating to say they were the trendsetters in that respect. Their actions at that time landed them a place in Newsweek Japans special feature "100 Japanese People Admired by the World" and they became a household name.
The group went on haitus in 2006, and since then has only performed a 10th anniversary concert in 2009. Now, 15 years from the inception of the band the five members declare they will take to the stage for another anniversary gig this year.
Psycho le Cému RETURNS!!


The anniversary concert is called "TOKYO PARALLEL WORLD". It will kick off in Toyosu PIT on February 11 (Wed) with "Hajimari no Kiseki", followed by Zepp DiverCity Tokyo February 14 (Sat), "Omoide no Toki e" February 15 (Sun), finishing up with "Ano Basho wo Yumemite", making three performances in total.
Of course, with Psycho le Cému back on the stage, what kind of impact will they have on the modern music scene? You'll just have to see for yourself!
- Hajimari no Kiseki -
Wed. February 11, 2015 Venue: Toyosu PIT
Open/Start: 17:00/18:00
- Omoide no Toki e -
Sat. February 14, 2015 Venue: Zepp DiverCity Tokyo 
Open/Start: 17:00/18:00
- Ano Basho wo Yumemite -
Sun. February 15, 2015 Venue: Zepp DiverCity Tokyo 
Open/Start: 15:00/16:00
General Ticket Sales: Starts at Sat. December 20, 2014
For more information: Psycho le Cemu OFFICIAL WEBSITE(Japanese)
http://psycholecemu.com
Related Articles
PRESENTS
All the info. on asianbeat's present campaign!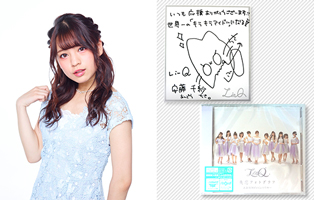 * Win a CD & a card signed by LinQ Chisa Ando!
[Details] Click
HERE
!