First time riding the Kyushu Shinkansen!

Comfort at the highest level!
The new Kyushu Shinkensen line opened in March of 2011. Having heard how great it was from all the people around me, I really wanted to try it for myself and finally got the chance to take the "Tsubame" last December! This time I went to Kumamoto, which took only 50 minutes! The ride was great; in fact, it was so comfortable I even wanted to stay in the train a bit longer.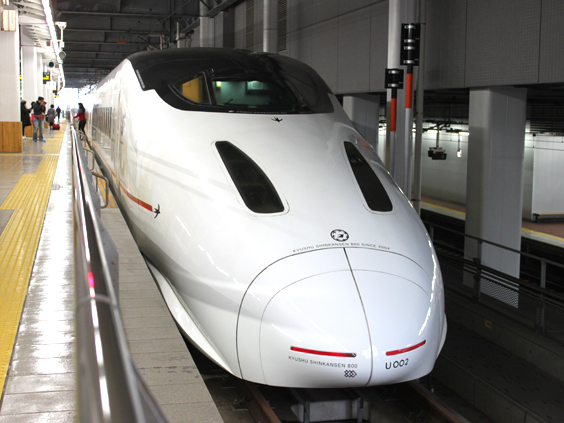 The Kyushu Shinkansen will take you from Hakata Station to Kagoshima Chu-o Station in about 1 hour and 20mins.!I've heard from a foreign exchange student that took the Shinkansen for a day-trip from Fukuoka to Kagoshima and back just to eat "Kuro Buta Shabu-shabu" (a type of hot pot that uses black pig pork). How luxurious! While it may be surprising to some, it just goes to show just how doing something like this is now possible.
Also, since it only takes less than one-and-a-half hours to get from the northern point of Kyushu to the southern point, a lot of people who are not familiar with this area might say, "Wow, Kyushu is quite small!" That just goes to show how fast the Shinkensen is – you get to where you want to go in the blink of an eye.
As per the reputation that precedes it, it seemed the designers of this bullet train line thought of everything! The interior of the cars had arm rests, blinds, and even sliding doors made out of wood. At the washroom, there is a rope curtain that hangs over the entrance, which adds to the ambience. The quiet and intimate atmosphere of the cabin interior even makes you forget that you're traveling at extremely high speeds.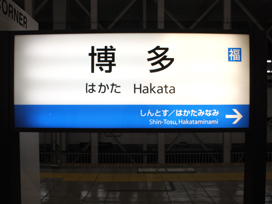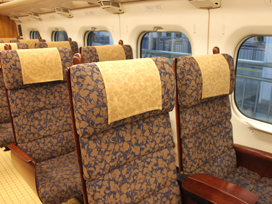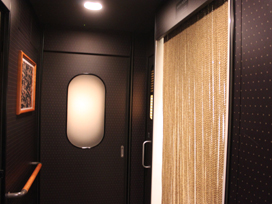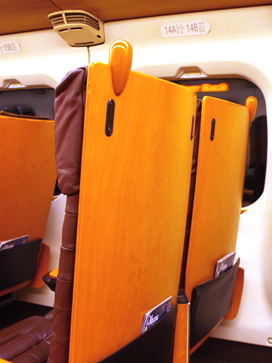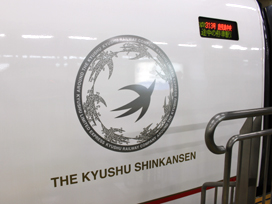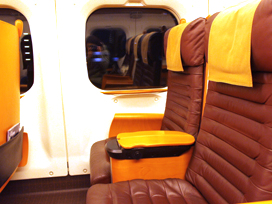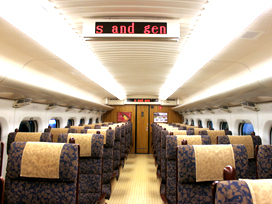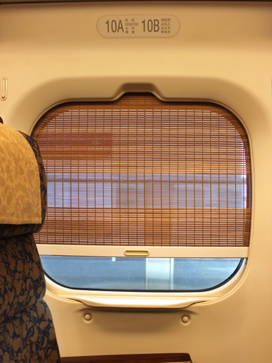 While the fact that there were only a few people on board may have been due to the fact that I rode it on a Sunday morning, I feel that the relaxed atmosphere of the Kyushu Shinkansen line maybe one of the best aspects especially when compared to the rushed feeling you get when taking the train up to Tokyo.

Recently, there are a lot more tourists (especially from Asia) that pass through Hakata. I talked to Kong-san, a chief editor of the Thai culture magazine "a day" and he told me about how they introduced a book on the JR Kyushu tourist trains. A lot of the Thai people at the Kyushu Railway, undoubtedly on their way to a fun vacation spot, had the book tucked under their arm. Many of them could also be seen taking pictures in front of the "Tsubame" (bullet train). (Editorial Dep't. Yamashita)
Related Articles
External Links
PRESENTS
All the info. on asianbeat's present campaign!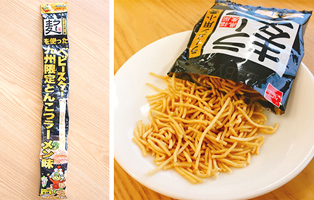 * Win a packet of "Ramugi Baby-Star (Kyushu limited edition tonkotsu ramen flavor)"!
[Details] Click
HERE
!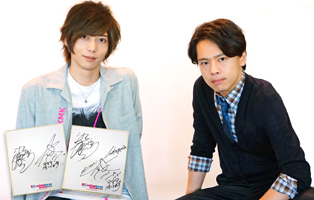 *Win a card signed by Akinori Nakagawa & Toshiyuki Someya!
[Details] Click
HERE
!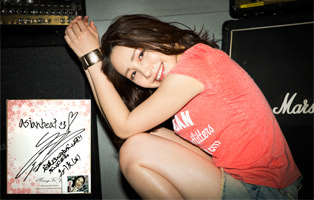 * Win a card and a cheki (photo) autographed by You Kikkawa!
[Details] Click
HERE
!