An Unavoidable New Trend: Introducing the "Yume Kawaii" Lolita Headdress

Headdresses so cute you just want to eat them are starting to line the shelves!
The other day while I was surfing the internet, I came across an extremely unique and very kawaii accessory that I would like to introduce to you today.
It is the ice cream bear-ear headdress!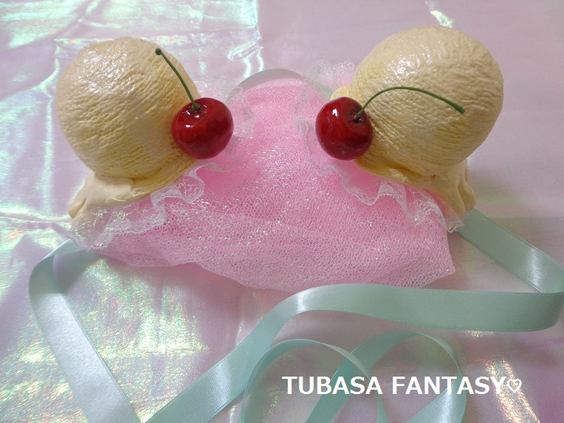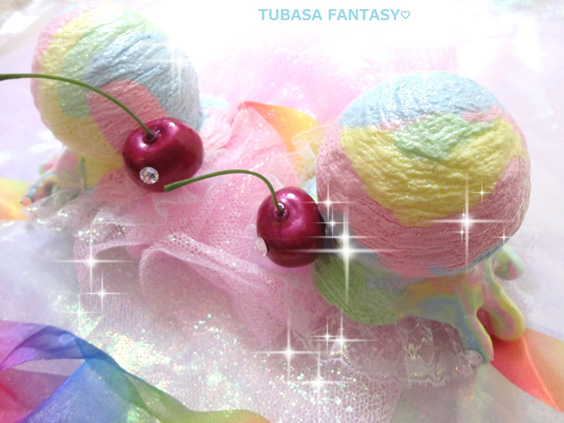 The "Yume kawaii Kei (dreamy cute style)" brand "
TUBASA FANTASY
" is now selling these. Each one of these is made by hand by the brand designer Omamyuda Tubasa's and no two are alike.
"Yume kawaii" will be the next key word in kawaii culture. From shiny, cute, and fairy-tale-like, they've added "yami(a touch of darkness)" taste.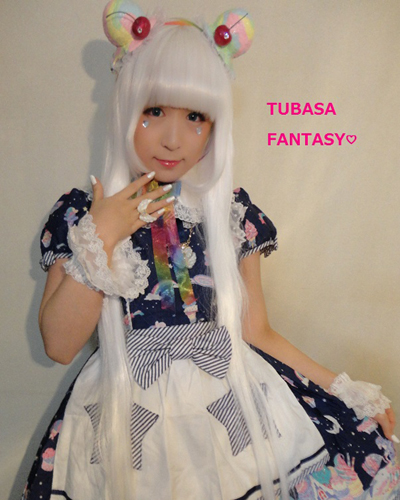 ▲Omamyuda Tubasa modelling
It looks like this when you actually put it on! Just by adding an additional item, you can make your outfit completely unique to you♪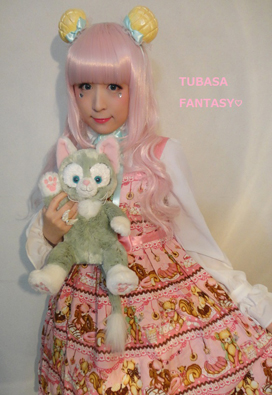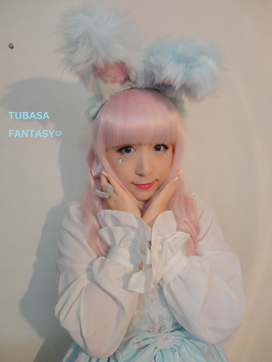 In addition to ice cream ears, there are also Melon Bread bear ears and big bunny ears. Not only can you take a look at the product itself, but you can also see what it looks like together with an outfit. It makes matching the ears to the Lolita clothes you already have that much easier!

The one that I liked the most is this one "the Onigiri (rice ball)" headdress!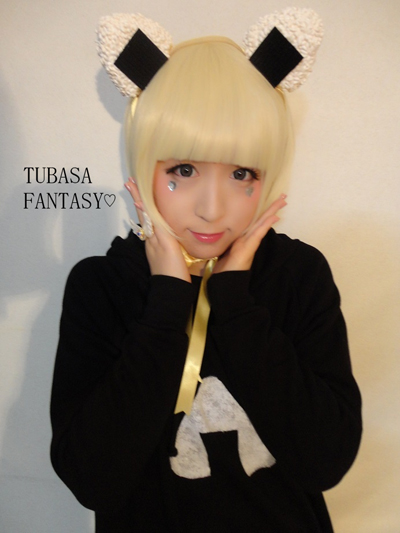 Even the grains of rice are clearly detailed and it's something I wouldn't have even thought of!
I'm looking forward to seeing what else she will be coming out with ♪
Last year we introduced Lolita outfits that were infused with traditional Chinese flavors on our
site
(*The link is in Japanese). These clothes were a big hit and it is fascinating to watch how the Lolita industry continues to evolve and adapt. (Editorial Dept. Asami)
TUBASA FANTASY
Magical girls, Lolita, Fairies, Pastel Colors, Handmade goods and individual fashion shop
Official Website (Japanese):
http://tubasa3.thebase.in/
* Only on sale in Japan
[Brand Designer]
Omamyuda Tubasa♡:
@Tubasa_Fantasy
Related Articles
PRESENTS
All the info. on asianbeat's present campaign!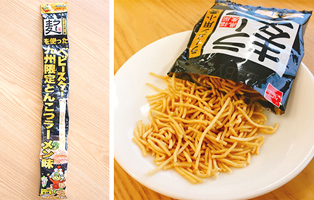 * Win a packet of "Ramugi Baby-Star (Kyushu limited edition tonkotsu ramen flavor)"!
[Details] Click
HERE
!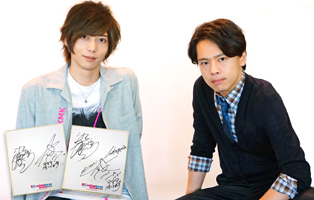 *Win a card signed by Akinori Nakagawa & Toshiyuki Someya!
[Details] Click
HERE
!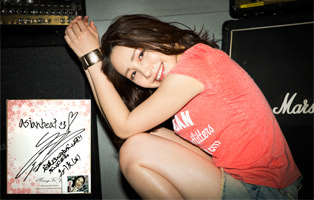 * Win a card and a cheki (photo) autographed by You Kikkawa!
[Details] Click
HERE
!