A new experience to enjoy when travelling in Taiwan! - Chinese Dress Rental -

Take a sojourn through a retro town wearing a Chinese dress!
These days in Japan kimono or yukata rental is something that anybody can do without any hassle. For both domestic and international tourists alike, this has proven immensely popular with those planning a stroll through elegant, refined locations, such as temples or shrines.
But did you know that similarly, in neighboring Taiwan it is possible to rent Chinese style dresses? There must be lots of women out there who are keen to try on a colorful, vibrant Chinese outfit at least once!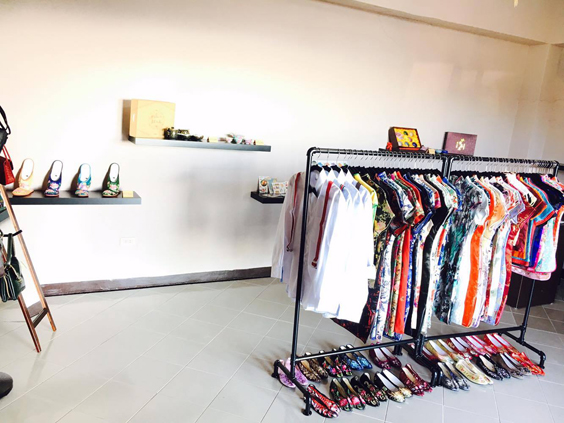 This is what the interior looks like inside "CHIPAO," a Chinese dress rental store in Jiufen, Taiwan.
Jiufen is an hour outside of Taipei by car and home to "CHIPAO." A store that rents out everything from traditional to modern style Chinese dresses, there is usually over 60 ensembles to choose from, in sizes S through to 5XL. The shop opened in August 2016 and as you can rent a full outfit, including shoes, a bag and hair accessories, from as little as 800 Taiwanese dollars (*Correct as of September 2016), it has already gained a great deal of attention from tourists visiting from home and abroad.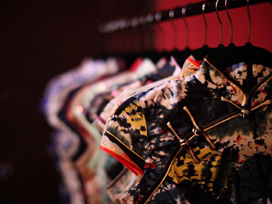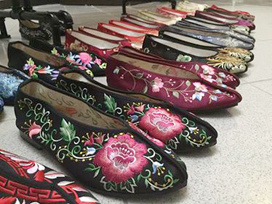 Having once prospered due to the presence of a gold mine, "Jiufen" has more recently been used as a filming location for movies and is well-known today for it's scenery, which is reminiscent to Studio Ghibli's animation "Spirited Away." One of the most famous Taiwanese tourist spots to still boast an old-fashioned townscape. A Chinese dress sparkles even more brightly in this kind of location.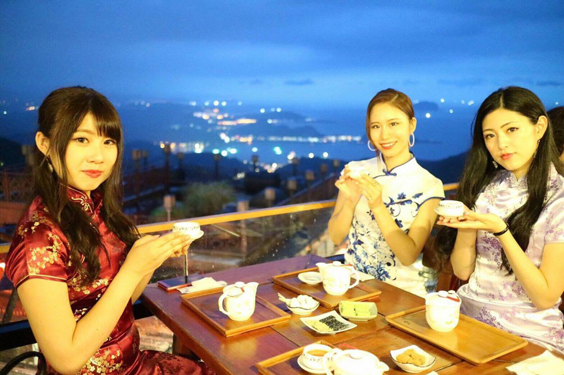 Experience Jiufen in a Chinese style dress!
Taiwan is one of the top ranked and best loved travel destinations for Japanese tourists. Whether or not your visiting for the first time, or you've been before, there's so many ways to enjoy your trip to Taiwan.
There are now less chances for people to wear traditional clothing, such as kimonos and Chinese dresses in everyday life. That's why I think that the presence of rental stores, which provide the younger generation with the opportunity to experience and try on these kinds of outfits, are so important. Traditional styles of dress exist all over the world; it would be so great to see more places like Japan and Taiwan encouraging people to wear them while taking in the local area. (Editorial Dept.: Nene)
CHIPAO
Address: No.34, Qiche Rd., Ruifang Dist., New Taipei City 224, Taiwan
Tel : 0966246913
Line : chipao9
Opening hours: 11:00 - 19:00
Closed: Irregular (no fixed holidays)
Rental fee: Starting from $800 (Taiwanese dollars) a day
Website:
http://www.chipao9.com/
Facebook:
https://www.facebook.com/chipao.jiufen/
*Also available in Japanese
Related Articles
External Links
PRESENTS
All the info. on asianbeat's present campaign!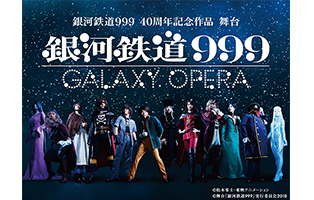 * Win 2 pairs of tickets to the play "Ginga Tetsudo 999" -GALAXY OPERA- Kitakyushu Performance!
[Details] Click
HERE
!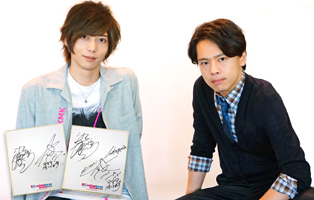 *Win a card signed by Akinori Nakagawa & Toshiyuki Someya!
[Details] Click
HERE
!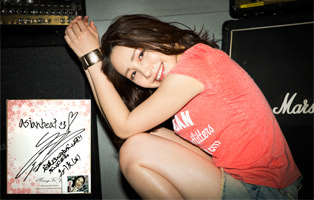 * Win a card and a cheki (photo) autographed by You Kikkawa!
[Details] Click
HERE
!