"Fukuoka Fair" held in Honolulu, Hawaii!(6/9)
Limited offer-200 special meals a day! Mohican Ramen in Hawaii
A huge line formed as soon as the stall opened! The 200 special offer dishes had gone within the hour!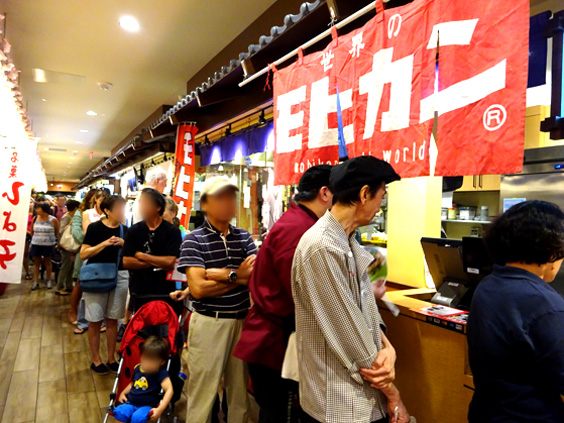 (From left to right) "Shirokiya" Vice President Mori, "Mohikan Ramen" President Oho, and Fukuoka Prefectural Governor Ogawa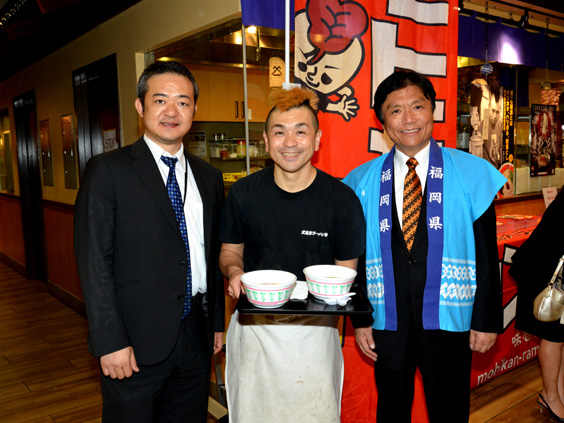 Recording with "KZOO Radio." President Oho was super friendly!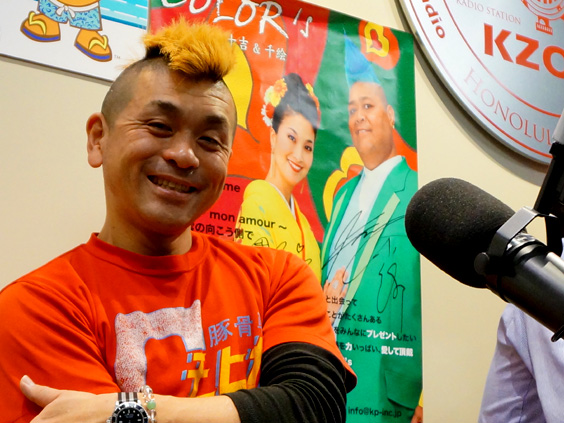 In order to make sure the ramen was up to scratch, they stayed up all night preparing. The serious expression on his face says it all!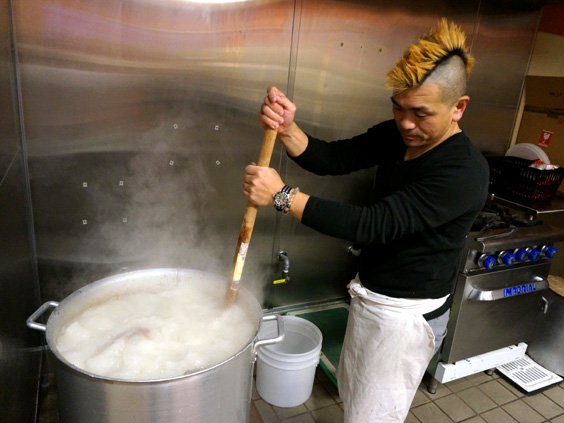 Click the image and it will automatically go to the next.