The "MARVEL / AGE OF HEROES EXHIBITION" has opened at the Fukuoka Asian Art Museum!

An impressive array of dynamic, charismatic MARVEL heroes!
"MARVEL" is continuously producing charismatic, much-loved heroes in their films and comics. The "MARVEL / AGE OF HEROES EXHIBITION" is currently on at the Fukuoka Asian Art Museum. Introducing visitors to the heroes to some of their biggest hits, the exhibition features all kinds of rare items, such as costumes and props. Some of the pieces currently on display are being shown in Japan for the first time, so make sure to check them out!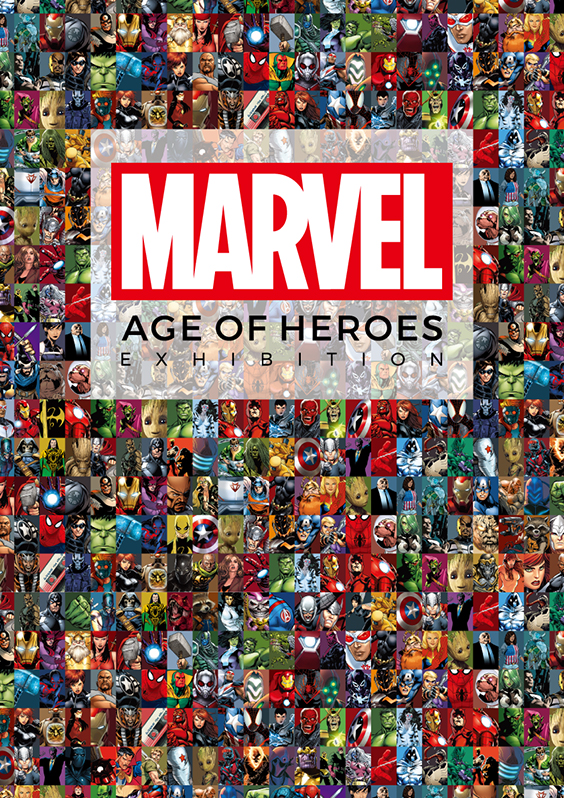 © 2017 MARVEL
The exhibition will take visitors through a history of Marvel Entertainment, while also offering some insight into how they are able to develop so many stories and characters that enthrall people throughout the world. The display will also feature a selection of Marvel artwork created by famous Japanese manga artists & illustrators, including the likes of Yusuke Murata (One-Punch Man, etc.), Katsuya Terada (Virtua Fighter, Tekken, etc.), and Yudetamago (Kinnikuman, etc.). Do not miss-out on the chance to find-out more about the American comic book heroes that have capture the imagination of people everywhere! (Editorial Dept.: Sassy)
MARVEL / AGE OF HEROES EXHIBITION(マーベル展 時代が創造したヒーローの世界)
[Period] Saturday, August 26th - Sunday, October 1st, 2017
[Opening Hours] 10:00 - 20:00 (final admission: 19:30)
[Closed] Every Wednesday
[Venue] Fukuoka Asian Art Museum 3-1 Shimokawabata-machi, Hakata-ku, Fukuoka-shi
[Admission] Standard: 1,500 yen (1,300 yen), High School / College students: 1,000 yen (800 yen), elementary / middle school students:600 yen (400 yen)
*Price in brackets ( ) refers to the entrance fee for visitors entering in a group of 20 people or more.
[Organized by] The Nishinippon Shimbun Co., Ltd., Kyushu Asahi Broadcasting Co.,Ltd.
[Support from] Fukuoka City Foundation for Arts and Cultural Promotion
[Special cooperation by] The Walt Disney Company (Japan) Ltd.
[Exhibition Cooperation] NHK PROMOTIONS, NHK PlanNet, INC. Kyushu
[In cooperation with] Sony Pictures Entertainment Inc., Fukuoka Asian Art Museum
[Inquiry] Fukuoka Asian Art Museum TEL. 092-263-1100
[Official Website]
http://marvel.disney.co.jp/exhibition.html
What is Marvel Entertainment?
One of the world's leading a character-based entertainment companies, Marvel Entertainment is responsible for more than 8,000 characters, including the likes of Spider-Man and Ironman. The company has provided content across various media over a period of more than 75 years. Since its founding, Marvel has excelled in making the most of its character franchises in the field of entertainment (film and TV), licensing, and publishing.
Related Articles

External Links