Japanese Sake Gets a 'Moe' Makeover!(1/5)

~Kitakyushu Releases a New Brand of Sake: Moe Sake!~
In the city of Kitakyushu, "moekyara" ('moe' style anime characters) and "ji sake" (locally brewed sake) have embarked on a collaborative venture known as the "GIRLS MUHOUMATSU PROJECT," in hopes of restoring the area to its former glory.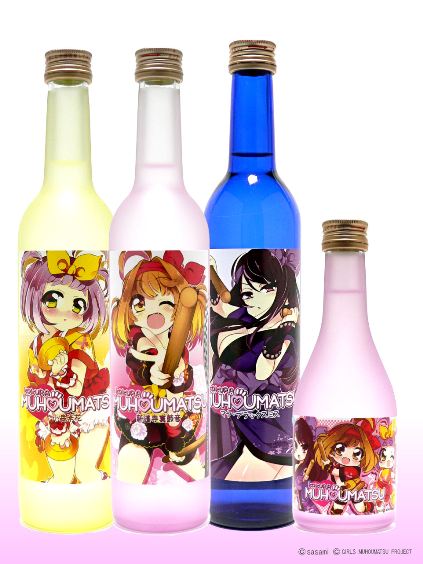 "KOKURA MUHOUMATSU" There are four different kinds.


Copyrighted material. All rights reserved. No part of this material may be reproduced in whole or in part.
"Togame Saketen," a Japanese sake shop in the Hachiman Higashi-ku area of Kitakyushu City (Fukuoka Prefecture), headed a project to join forces with long-standing sake brewery, Muhomatsu Shuzou, in Kokura, Minami-ku (also Fukuoka Prefecture). Together they created their own original bishojo characters to use as labels for their products and released the brand "KOKURA MUHOUMATSU."

According to the shopkeeper known as Togame-san, "Unique to Japan and its drinking culture are two brands of alcohol: sake and shochu. By infusing this with the subculture of anime and manga, we make our Kitakyushu sake stand out, which thereby serves as an advertisement and attraction for tourists."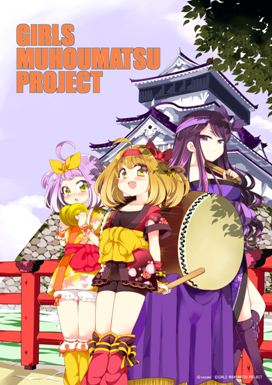 GIRLS MUHOUMATSU PROJECT


Copyrighted material. All rights reserved. No part of this material may be reproduced in whole or in part.
Illustrator and resident of Kyushu, Sasami-san, who draws these three girls - who have now nearly become Kokura's mascots - has thrown in a Taiko drum into the design alongside these moe characters.
On the next page we will introduce you to the different types of sake along with their respective characters!
For those 20 and over, you can buy some of these alcohols for yourself at the following original website:
GIRLS MUHOUMATSU PROJECT
.
This brand of sake has really made its impression, and on some Thai and English subculture sites has garnered a lot of attention in its own right! We've seen comments like, "I really want to buy this!" but unfortunately, at the moment, this company is not hosting overseas shipments.
If you do, however, ever have the chance to drop by Kitakyushu please take the time to try out this moe-sake for yourself!
Editorial Dep't. – Eliy (recently discovering the joys of good alcohol)

Fukuoka prefecture has begun to seriously crack down on drinking and driving.
Please remember it is prohibited by the law to drink and drive. Never drink and drive.