Global Popularity of Japanese Pop Culture Picks Up Speed

The discoveries of rich Japanese culture through manga and pop culture
While many are undoubtedly aware of the Japanese pop culture that forms the basis of many different conventions and events throughout the world, did you know that perhaps the most well-known of these events is the "Japan Expo" held in France each year?
In July of this year, the convention celebrates its 14th year and is expected to be the biggest yet with an anticipated turnout of over 230,000.
We had the chance to interview the vice president, Thomas Sirdey, on this year's "Japan Expo."
He enthusiastically spoke to us about the potential for the growth and development of Japanese pop culture in Europe.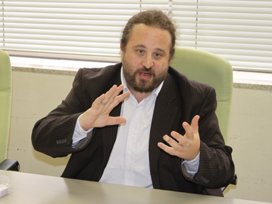 Initially, I had been under the impression that this was an event centering solely around concepts of manga, games, and basically anything that could be related back to "otaku culture." However, once I took a look at the brochure, I realized that it was rather an event that has been subdivided into four categories: "Manga Culture," "Pop Culture," "Contemporary Culture," and "Traditional Culture." Here you will even find events relating to niche fields that would probably be otherwise overlooked by a Japanese audience.

"Japan Expo began in the year 2000. Jean-François Dufour, Sandrine-Dufour and myself launched the event because we wanted to share our passion for Japanese culture. Prior to this, we had been individually creating and organizing our own Japanese pop culture events and as my knowledge about Japan grew, I realized that it was not only manga and anime that this country had to offer. Rather, I feel that manga and anime is more of a gateway of sorts, to Japanese culture and everyday life. By watching anime alone it is difficult to understand how one gets into high school there or even what the food is like. Back then, these sorts of things were still exotic to me. For that reason, I decided to continue researching into the traditions and contemporary culture of this country through its pop culture and anime," explains Thomas Sirdey.

He says that the secret to Japan Expo's success is that he converses with Japan enthusiasts from all over Europe and gains insight as to what is popular and interests his audience and adjusts the content of his conventions appropriately.
Japan Expo has up until now had quite the intuitive streak and has invited along artists such as Kyari Pamyu Pamyu, Momo Kuro, AKB48, and Golden Bombers before their big breakthroughs in the music industry. From this it's not hard to tell that Japan Expo has obviously established a very strong network with Japan.

But it was the youth of France who were initially the ones to take interest and bring Japanese pop culture to Europe. The primary reason behind this being that anime was such a big hit among children, it spread from there and eventually became a part of every-day life in France.
Many enterprises in this country took advantage of this trend and many new businesses made their way into France along with all facets of Japan, the only hindrance being the lack of understanding family members showed when faced with such a different culture from their own.
The one thing that was able to break down this bitter wall was the Japan Expo. Japan has more to offer outside of manga and anime, and its traditional cultures along with its ultra-modern outlook could open up Europe to a new perspective regardless of generation.
The accomplishments in having actualized Japan Expo are great.

Whilst talking with Thomas, he revealed to me that by doing what he loves and being able to introduce and bring it into creation, he feels he has brought Europe a step closer to building the framework of mutual understanding between countries and even creating a new line of business for some.
Although, I suppose the Japan boom has started to make its way worldwide and probably goes without saying.
Japan Expo has plans to make its way to Belgium and even possibly America.
It seems almost unbelievable that just three individuals were the start of something that overtook the European nation and has enchanted the rest of the world with its vigor.
Positivity gives birth to new forms of positive energy and triggers a chain reaction.We have a saying in Japan that is not dissimilar to the English quote: "Love comes around while doing things you like."
I admire Thomas, who with his passion, continues to bring about and introduce many things that are loved by a great many people.

Editorial Dep't. – AT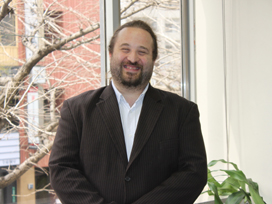 Thomas Sirdey, all smiles.
Related Articles
PRESENTS
All the info. on asianbeat's present campaign!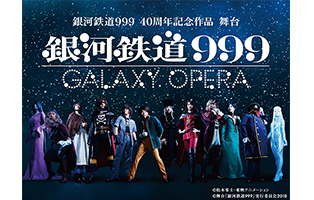 * Win 2 pairs of tickets to the play "Ginga Tetsudo 999" -GALAXY OPERA- Kitakyushu Performance!
[Details] Click
HERE
!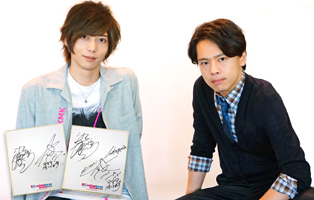 *Win a card signed by Akinori Nakagawa & Toshiyuki Someya!
[Details] Click
HERE
!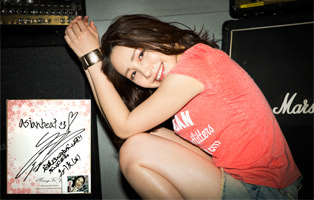 * Win a card and a cheki (photo) autographed by You Kikkawa!
[Details] Click
HERE
!