"I will eat every last bite until not a single crumb remains!" 16 different kinds of "Attack on Titan" cakes hit the market all at once!

"Attack on Titan (Shingeki no Kyojin)" pre-rolls!!
Eitsu CO., Ltd (Hachiouji City, Tokyo) will sell "Attack on Titan (進撃の巨人 / Shingeki no Kyojin)" pre-rolls (roll cakes with pictures printed directly on them).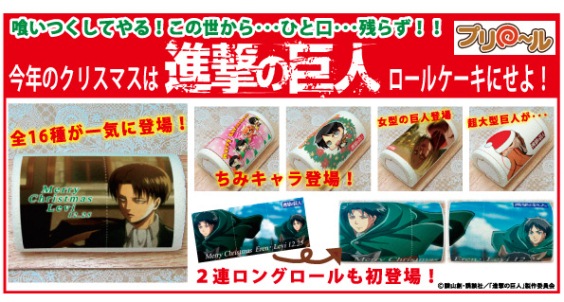 With 16 different cakes including but not limited to, the Colossus Titan in a Santa costume, the Christmas-only Levi design, The Female Titan, and a deformed character design by Yupon (Nitroplus) there is a good variety to choose from.
One cake costs 2,000 yen and 4,000 yen for a set of two (not including postage or taxes). Final orders were to be processed by December 10th, however these roll cakes are currently no longer in stock (sold out).
1) Levi, Christmas edition (2 types)
2) Christmas-only distorted/deformed Santa drawings (8 types)
3) Colossus Titan Santa (1 type)
4) Female Titan (2 types)
5) A set of two cakes (3 choices)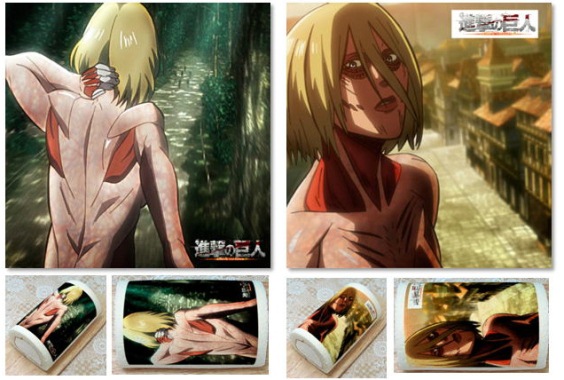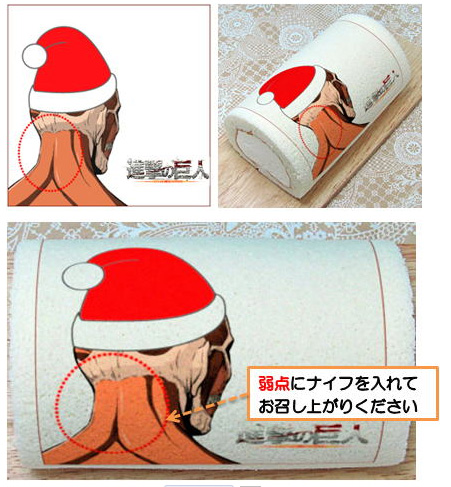 * It says "Dig in with a stab at the Colossus' Achilles' heel with a knife."
Source:
進撃の巨人 クリスマスプリロール
(in Japanese Language)
Related Articles
Click the image to read the article you are interested in!
PRESENTS
All the info. on asianbeat's present campaign!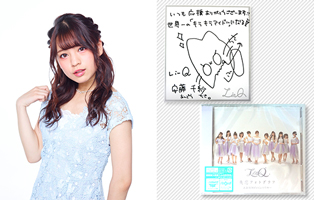 * Win a CD & a card signed by LinQ Chisa Ando!
[Details] Click
HERE
!