Interview Now - Ryozo Tsujimoto, Shintaro Kojima & Yasunori Ichinose [CAPCOM] -(2/3)

We wanted to create a game in which these kinds of monsters feature and stand-out.
ab: You've already mentioned about "Monster Hunter Stories," which is due to be released in 2016, how did the game come about?



Tsujimoto: To be honest, I've always wanted to make an RPG version of Monster Hunter, but somehow various factors, such as the timing and staff on board haven't quite matched. And then finally around 2 or 3 years ago we decided to start making it and now we're doing it. One main reason is that I think with RPGs you can depict so much. For example, showing the real relationship between humans and monsters, as well as what monsters are all about. These kinds of things are hard to accurately convey in action games. RPGs cover these points and we really want to create a game where you can get a feel for these kinds of things. In fact, monsters are really popular in these games (Monster Hunter series). As each monster has its own distinct, individual character, I think that everyone has a strong affection for them. So, we wanted to create a game in which these monsters feature and stand-out. And that's why we started this project, so that we could create an RPG game that allows us to depict both sides of the story. And thanks to the timing of this we have been able to pursue a number of different developments. We are also planning to start an anime in line with the production of this new RPG. These are the avenues that we will be pursuing in 2016.

ab: What kind of game will it be?

Tsujimoto: In "Monster Hunter" you play as the hunter, but in the RPG you will be playing as a "Monster Rider," who lives with monsters. We are going to depict the "Monster Hunter" world a little more objectively, show what the hunters are thinking about monsters, how they co-exist with each other and what the monsters mean to these people.
To put it simply, hunters hunt monsters, but with monster riders there is more of a partnership, there is a connection; a kind of co-existence between the two. A rider and hunter are almost at the opposing ends of the spectrum. When they come into contact what will they think of each other? There are also other factors that have an impact on the story. If you think about it, there are wild animals that live in areas like the Savanna (grassland ecosystem), and in the same way, in the "Monster Hunter" world there are wild monsters that live in different parts of nature. Naturally there are ecosystems that exist. When they crumble, the monster's ecosystem also breaks down, and the large number of monsters diminishes in that area. The main story-line in our new RPG will help explain this kind of complex mystery.
By depicting this kind of thing, or rather by exploring the "Monster Hunter" world, we think there will be interest even among people who are not good at action games. And we hope that by starting with the RPG "Monster Hunter Stories" they will get to know and develop an interest in the world of "Monster Hunter." Our aim is to create a game that will be enjoyable for people who play "Monster Hunter," as well as those who are new to the series.

ab: It's been a while since CAPCOM's last RPG, hasn't it?

Tsujimoto: Yes! It's been quite some time, but its exciting! RPGs is the genre that we've been playing since we were kids. CAPCOM makes quite a lot of action games, but we really wanted to put our focus into making an RPG, which we will be doing for this upcoming title. We haven't been able to reveal much information about the game yet, but what we can tell you is that at the moment we are working hard on it.
ab: Here at the event I found the mysterious Airou. The character has so much impact! When I saw the promotional video, I had to double take (lol)!

Tsujimoto: Oh yes, that's right, the mysterious Airou (lol)! In the "Monster Hunter Series," Airou is really popular, but we thought it would be good to create a slight variation on the character. Even though we had created various designs of this mysterious Airou, when they were lined up against each other, although they all had their own qualities, this was the design that we were most taken with. Everyone was in agreement, it seemed that this design really had something to it, so that's why we decided to go with it.
And when we first revealed some information about it, there were voices saying all kinds of things, but now we've been hearing that people have grown attached to this sweet character. So we hope everyone will see how it moves and what kind of character it has in the game. I'm sure you'll love it (lol)! The mysterious Airou is pretty much Airou, and the reason why the appearance looks different will be revealed when you play the game. You'll find out more about the mysterious Airou later on (lol!)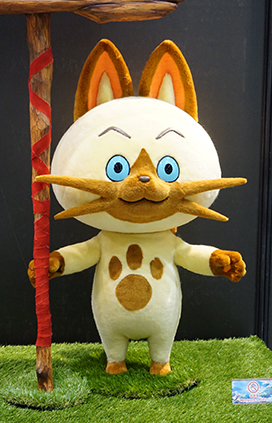 The protagonist's best pal! The mysterious Airou!
ab: In 2007, the first "Monster Hunter Festa" was held in Fukuoka. Was there any reason for that?

Tsujimoto: Well, it fitted in well with the schedule. I think we rented a couple of conference rooms at Fashion Building, Fukuoka. But the stage and area that sold goods were on different floors, so you get an idea of how small the space was. That really was the first time we had put on the event, so we had no idea how many people were going to come, we didn't even know how many people knew that a festa was going on, but then so many people came and it was totally packed. I think it was a good thing we started off in Fukuoka.
The original idea was to put on events where they were not usually held, we thought that was really important. We simply wanted to see for ourselves how people in different areas play the game, the enjoyment they get out from it, and how they communicate with each other through it.

ab: Because of the festa I guess you must have plenty of chances to visit Fukuoka, is there anything that you make sure you do, or anything you look forward to when you are in town?

Tsujimoto: Well, first and foremost, there's the mentaiko and seafood! In Tokyo and Osaka it's not easy to find "Goma Saba (Sesame Mackerel)," so I always eat it when I'm here. Just as you'd expect the food is delicious (lol)! And the Shinkansen (Bullet Train) is also fantastic. I find the "Sakura" and "Mizuho" trains super comfortable! Also, the people are really friendly and warm. And Hakata-ben (dialect) sounds really nice. Dialects and accents sound so warm; I think that they really give you a taste for the local area. That's the feeling I get when I go to different places, I think it's so great!

ab: Finally, do you have any message for our readers and fans?

Tsujimoto: In this day and age, if you are connected to the internet, you can also play games online and communicate in lots of different ways, but I think that coming together and having face-to-face communication is also really important for people. I think that truly full, rich memories and experiences are borne out of these kinds of interactions. We really wanted this to be a "real" event where everyone could savor and enjoy moments like these. And we would like to keep on doing this.

In this series, we will continue to stress the importance of "communication" and "action," aiming to create games that bring people happiness and enjoyment, so please stay tuned. Soon, we will be bringing out the first RPG of the series, "Monster Hunter Stories!" We are also getting ready for the development of the first anime in the series, so that you can enjoy "Monster Hunter" in lots of different places and in many kinds of formats. We're really thinking about the different ways people can come into contact and engage with the series. This is our 11th year, but I'm going to continue giving it everything I have so that in our 20th year I can look back and say to myself once again, "these last 10 years have been great."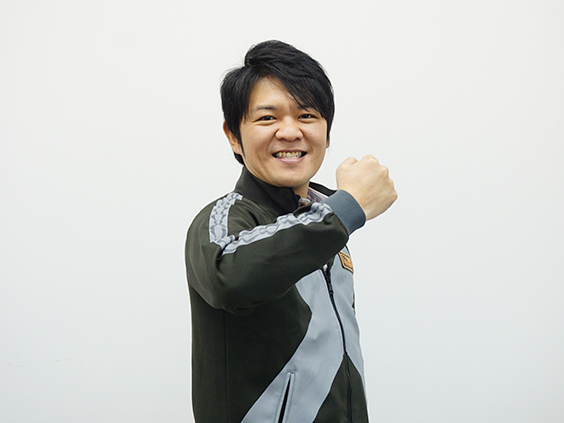 [PROFILE]
Ryozo Tsujimoto
"Monster Hunter" series producer
Involved as a planner in the development of arcade games and then in charge of game planning for a number of home video games. Series producer since "Monster Hunter Portable 2nd", which was released in 2007.

PRESENTS
All the info. on asianbeat's present campaign!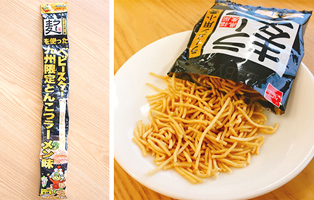 * Win a packet of "Ramugi Baby-Star (Kyushu limited edition tonkotsu ramen flavor)"!
[Details] Click
HERE
!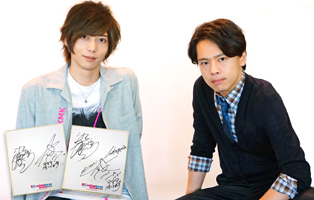 *Win a card signed by Akinori Nakagawa & Toshiyuki Someya!
[Details] Click
HERE
!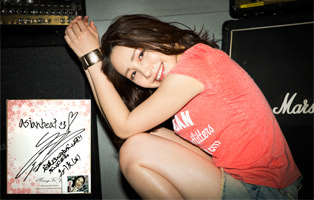 * Win a card and a cheki (photo) autographed by You Kikkawa!
[Details] Click
HERE
!