Interview Now - 山口勝平 (Kappei Yamaguchi), 伊藤美来 (Miku Ito) -(2/3)

I think the way the story deals with themes such as "everlasting justice" is one of the reasons it has become so popular!
ab: Why do you think "MAZINGER Z" is so widely loved all over the world? What aspect of the story do you think people find so appealing?

Yamaguchi
: I remember being so impressed with the series when I first watched it during elementary school. Everything about it seemed so powerful. For my generation, when we think of something big and strong, "MAZINGER Z" always come to mind!
After that, there was a surge in the number of robot-themed animations coming out in Japan, but once I got to a certain age, I started to watch less TV and not so much anime. Nonetheless, "MAZINGER Z" still left a big mark on me.
When you say the word robot to people in my age group we still think of "MAZINGER Z." When I think about the charm and appeal of it, all those old thoughts I had about the series when I was kid still come to mind. I still see "Mazinger Z" as something cool, huge, and powerful!
Ito
: I think the way the way that the story deals with themes such as "everlasting justice" is one of the main reasons that it has become so popular both inside and outside of Japan.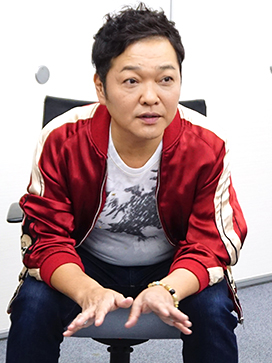 ab: I see! Well, this probably a question that lots of robot fans have thought about, but what would you do if you could pilot "MAZINGER Z?"

Yamaguchi
: Oh, there would be so much I would do! First of all I would have to use the "rocket punch," and then the "breast fire" attack. But above all else I would like to try to complete the "pilder on" maneuver! * It would be so much fun to pilot "Mazinger Z! "
* Pilder on: This involves the pilot calling out "Pilder on!" The small hovercraft "Hover Pilder" closes its wings and lands on the head of "MAZINGER Z." This then becomes the cockpit.
Ito
: I think I would probably walk through all kinds of different cities (lol)! I want to raise the profile of "MAZINGER Z!" It would feel as though I had suddenly become super famous!
ab: It would be cool to have everyone staring up at you from down below!

Yamaguchi
: Something's just come to my mind. I've suddenly remembered that when I was kid we used to take a double clip (bulldog clip) open it up and pretend that it could fly! All you had to do was pull back the two pieces of metal and you had your very own "Hover Pilder!"
Kanemaru
: That's pretty common with "MAZINGER Z" fans! The director said the similar thing (lol)!
ab: Maybe it will have a second wind and become popular with fans again!
Fukuoka is my hometown.
ab: Yamaguchi-san, you're a Fukuoka native (based in Tokyo), are there any situations that make you feel like you love Fukuoka?

Yamaguchi
: I've always loved Fukuoka (lol). Right now I'm mainly based in Tokyo for my work, but Fukuoka is my hometown, so I always feel a sense of relief when I come back. When I'm told that I have work in Fukuoka, I always feel "lucky me!" I love "mentai rock (rock music born in Fukuoka)"! I'm also surprised how big the airport has become!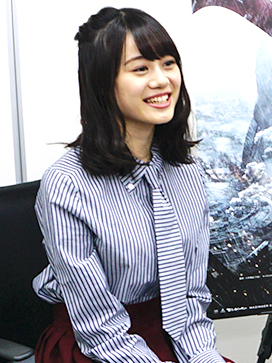 When I came back, for a split second I had to ask myself, "Wait, is this Fukuoka Airport?" It felt like I was in the wrong airport (lol)! It used to be so much smaller. Miku, you came straight to Kitakyushu City, right?
Ito
: Yeah, that's right.
ab: Ito-san, have you been to Fukuoka before?

Ito
: I've been to Fukuoka before, but I went to Kitakyushu city during that visit, too.
Yamaguchi
: So that means you haven't been to Fukuoka City!
Ito
: Exactly! I know there is lots of delicious food in Fukuoka and I am a bit of a foodie, so I was really excited about this visit!
Yamaguchi
: It's true, Fukuoka has a lot of great food!
ab: Yamaguchi-san, do you have any recommendations?

Yamaguchi
: The fish is absolutely delicious. I would also recommend udon dishes served with (Fukuoka-style) soft noodles. I love the gobo (burdock) udon dish that is served at "Karo no Uron" with a kashiwa rice ball (rice ball prepared with chicken meat and stock)! People usually say that noodles with a firm body are better, but Fukuoka-natives tend to prefer it the other way round!
Ito
: Wow! It sounds great! When I have time, I will definitely try some of the food!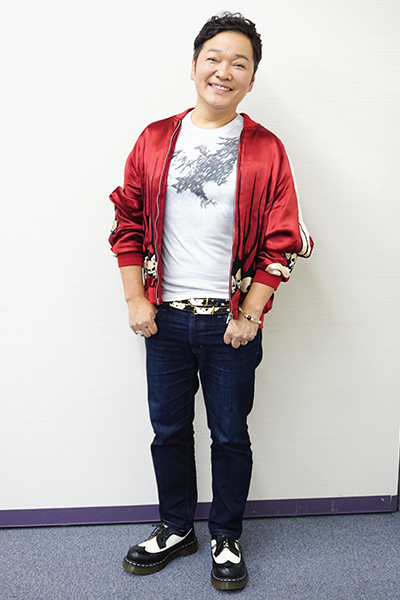 Click the image and it will automatically go to the next.