Interview Now - 山口勝平 (Kappei Yamaguchi), 伊藤美来 (Miku Ito) -(3/3)

It has quite a nostalgic, retro vibe. It's definitely somewhere that is easy to relax.
ab: This year's KPF and the "Theatrical version MAZINGER Z / INFINITY" and the Yahata Steel Works (a site registered on the UNESCO World Heritage List) have joined forces to create a special poster. The image features "MAZINGER Z" standing tall, with one of the steel work's blast furnaces in the background. How have you found Kitakyushu during your visit?
Yamaguchi
: When I was in elementary school Kitakyushu was seen as quite an industrial area. We learnt about it in social studies and came to visit one of the factories on a school trip. Even though they are in the same prefecture, Fukuoka and Kitakyushu have quite different vibes. Each place has its own unique qualities and outlook on the world.
Kokura Castle and the industrial part of the city combine to create a unique atmosphere. Kitakyushu also has the sea and mountains nearby. Everything seems just right. I like it a lot. This is the kind of place I can unwind. It has quite a nostalgic, retro vibe. It's definitely somewhere that is easy to relax.
Ito
: The steel works had a cool atmosphere. It almost felt like it was a 2D world; a bit like a setting for an anime!
We drove past the steel works on our way to the venue. I could see the premises from the car window. It is quite an imposing site. But it was a really cool experience. I could sense the history of the place just by looking in.
©永井豪/ダイナミック企画・MZ製作委員会
People love Japanese animation, and that fills me with so much happiness.
ab: Let's speak about what you get up to outside of work! What kind of things are you into at the moment?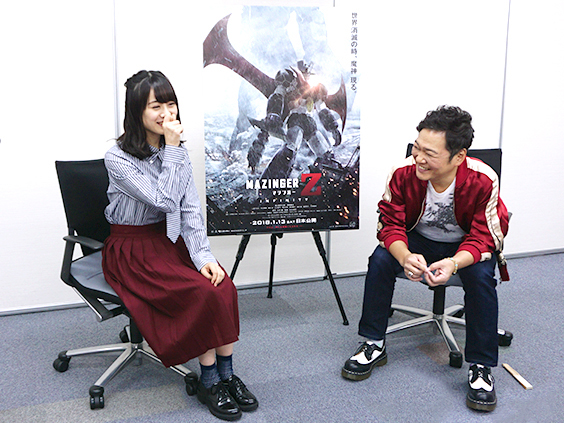 Yamaguchi
: I got into rakugo (traditional Japanese comic storytelling) in May this year. As soon as I started I was totally hooked. My teacher is from the Tatekawa-ryu (school). I was telling my mom about it on LINE and she sent me a message saying "You've finally become a rakugo story teller!" That was pretty funny!
Everyone
: (lol)!
Ito
: She might have thought that you changed jobs!
Yamaguchi
: I never told my mom that I wanted to become a rakugo story teller, so I'm not exactly sure where she got the idea that I am "finally" doing it (lol)! But I definitely want to give it my best shot.
Ito
: Autumn is said to be the best season for reading in Japan, so I've had my head in a lot of books recently. I enjoy pretty much any genre, I tend to read mystery, science fiction, and fantasy. But I'm also interested in titles like the "Ten Rules for Happiness." I'm majoring in literature, so I enjoy having contact with printed text. I recently finished reading "Katte ni Furuetero" (Tremble All You Want) by Risa Wataya. That is a book I would definitely recommend. It's an interesting, well-paced work that succinctly captures the emotions of a woman.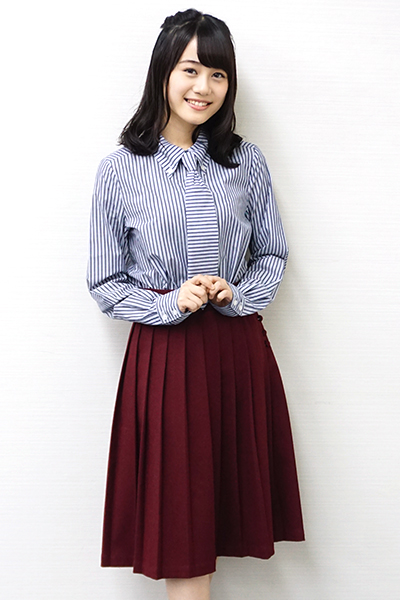 ab: Reading e-books on smartphones, tablets, and other devices has become pretty widespread, but there is something quite reassuring about actually holding a book in your hands. It gives you a warm kind of feeling, don't you think?

Ito
: Definitely!
Yamaguchi
: Do you prefer digital? Or do you enjoy reading an actual book?
Ito
: I like books! I love book stores, I think that they are great place to relax and unwind.
ab: Finally, do you have a message to all the asianbeat readers both in Japan and overseas?

Yamaguchi
: When I attend events and conventions overseas, I am always surprised at the amazingly warm response I am given, even in places that I have never been to before. Those kinds of experiences have shown me how much people love Japanese animation, and that fills me with so much happiness. I hope we can have some more great times together next time I visit!
Ito
: When I go abroad I often experience people calling out my name; they usually call out a greeting or introduce themselves to me in Japanese. I really feel peoples love for Japan. That makes me really want to travel overseas and give my all every time I go outside of Japan. I am so honored to have worked on the film version of "MAZINGER Z," a title that has so much history. I hope that the readers of your multi-lingual website asianbeat enjoy the picture, along with people all over the world. Please check-it-out if you get a chance Thank you so much!
PRESENT!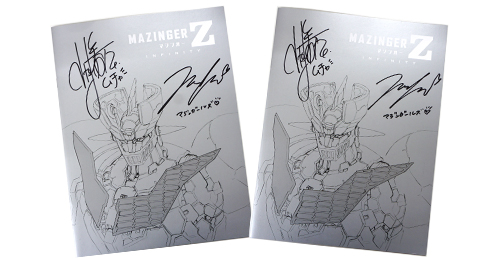 Prize giveaway for asianbeat readers! Apply now to be in with a chance of winning a "Theatrical version MAZINGER Z / INFINITY" press sheet signed by Kappei Yamaguchi and Miku Ito! We have two to give away, so make sure to apply now! We're looking forward to hearing from you!
(* The two cards that can be won are pictured above. Entrants can not choose which card they want to apply for.)
[Application ]
Monday 4th December 2017 to Sunday 11th February 2018
[Announcement of Winners]
Wednesday 14th February 2018
The application period is now over. Thank you!
The lucky winners are...あくる san杜欣恩 san
(Please note, winners will receive an email directly from asianbeat. If you don not reply with a confirmation message within a week, you application will become invalid and you will not be able to claim your prize.)
"Theatrical Version: MAZINGER Z / INFINITY" (劇場版 マジンガーZ / INFINITY )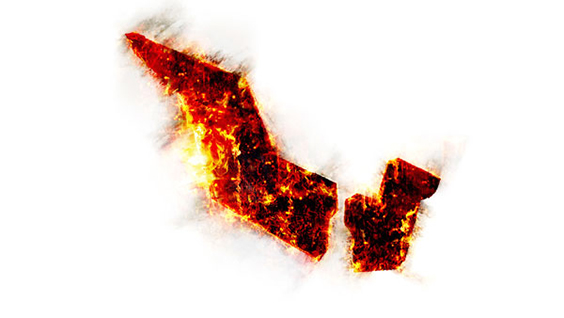 ©永井豪/ダイナミック企画・MZ製作委員会
Introduction
:
The 50th anniversary celebration of Go Nagai's work. Reviving the legendary godfather of super robot anime with a new cinematic release!
Cast & Crew
:
Voice Artists: Showtaro Morikubo, Ai Kayano, Sumire Uesaka, Toshihiko Seki, Ami Koshimizu, Natsuki Hanae, Wataru Takagi, Kappei Yamaguchi, Masami Kikuchi, Junpei Morita, Bin Shimada, Kozo Shioya, Azusa Tadokoro, Miku Ito, Unsho Ishizuka, Keiji Fujiwara / Based on a comic by: Go Nagai / Director: Junji Shimizu / Screenplay: Takahiro Ozawa (Ume) / Mechanical Design: Takayuki Yanase / Character Design: Hiroya Iijima / Art Director: Makoto Ujiie / CG Director: Daiki Nakazawa, Eiji Inomoto (Orange) / Associate Director: Yo★Nakano, Koji Kawasaki / Music: Toshiyuki Watanabe / "MAZINGER Z" Opening Theme: Ichiro Mizuki / Produced by: Toei Animation / Distributed by: Toei
Release Date: Saturday 13th January 2018 (domestic release date)
Official Website:
http://www.mazinger-z.jp/
PROFILE
山口勝平 (Kappei YAMAGUCHI)
Born in Fukuoka Prefecture. Debuted in 1988. A veteran voice artist, he has portrayed various characters for numerous TV and film anime hits, including the title role in the series "Inuyasha," Ranma Saotome in "Ranma 1/2," Shinichi Kudo / Kaito Kid in "Detective Conan," Usopp in "ONE PIECE," as well as the character of Tombo in "Kiki's Delivery Service." Also does voice over work for films that are dubbed into Japanese, provides narration, and is active as an actor for "Gekidan 21st Century Fox." Currently studies rakugo as a student of Shirano Tatekawa.
Twitter:
@ENma_Dororon
伊藤美来 (Miku Ito)
Born in Tokyo. Passed "the 1st STYLE CUBE Voice Artist Audition in 2012, before going on to debut as a voice artist in "THE IDOLM@STER MILLION LIVE!" as Yuriko Nanao. Has also voiced the character of Nanako Usami in the 2014 TV anime "Futsu no Joshikosei ga Locodol Yattemita (Locodol)," which was her first time in a leading (TV anime) role. Took on the characters of Nono Mozunono in "ARMED GIRL'S MACHIAVELLISM" and Ann Akagi in "Action Heroine Cheer Fruits" in 2017. In addition to performing songs in character, also became a member of "StylipS" in 2013. Has been performing in the unit "Pyxis" since May 2015. Made her long-awaited major debut as a solo artist on her twentieth birthday (12th October 2016). A second single, which has been used on the opening credits for a TV anime, was released on 3rd May 2017.
Twitter:
@InfoItomiku
Related Articles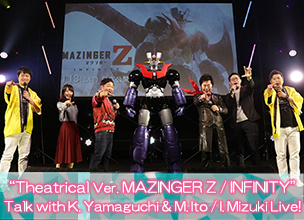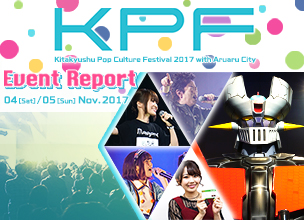 External Links