TV Anime "Free!-Eternal Summer-" Season 2: Story Overview(1/3)
1Fr "Arashi no Dive Dash! (Dive Dash Storm!)"
Haruka and his friends have grown so much through their experience at the last competition.
In spite of the craziness of everything that occurred, their daily lives have continued on as normal.
And a new season is about to begin for everyone!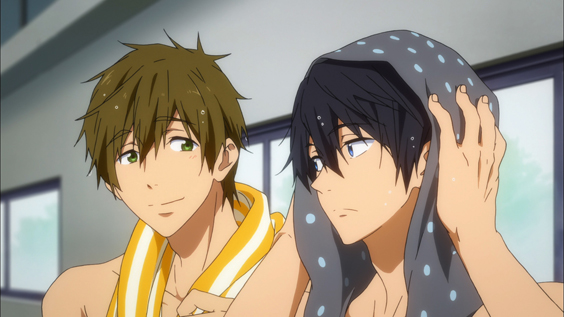 2Fr "Kaikou no Stroke! (The Stroke of a Chance Encounter!)"
Nagisa and the group wrack their head searching for ideas to promote the swimming club.
Haruka is called into speak to Ms. Amakata about his career plans, but it does not stop him doing things in his own way and at his own pace.
Then a proposal comes from Sasabe.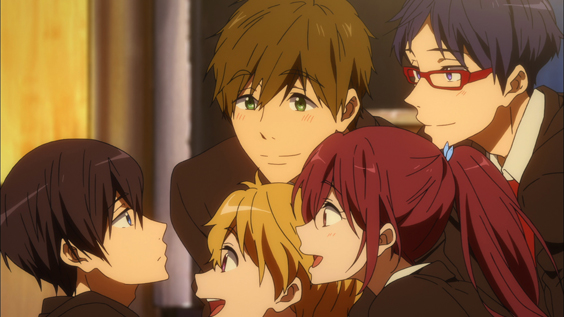 3Fr "Wakare no Butterfly! (Farewell to Butterfly)"
Haruka and the group try to recruit new members by showing how cool they are by running in a relay race against other clubs in the school.
At the same time, Rei is concerned that he can still only swim butterfly and so starts to practice more...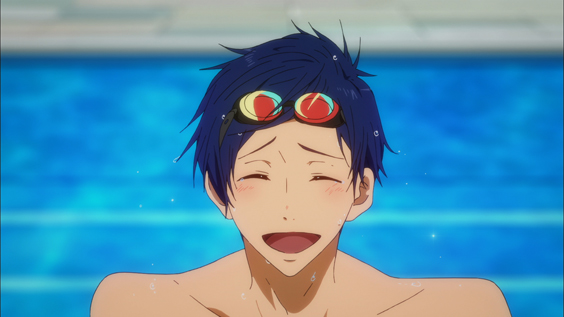 4Fr "Yakusoku no somersault Turn! (The Promise of a Somersault Turn!)"
In the Samezuka Swimming Club, with the prefecturals just round the corner, everyone is keen to show off their strengths and demonstrate just what they're made of.
Over at the Iwatobi Swimming Club, Go is really into managing the swimmers nutrition. She's been checking everybody's bentos and has taken charge of maintaining the members health and fitness.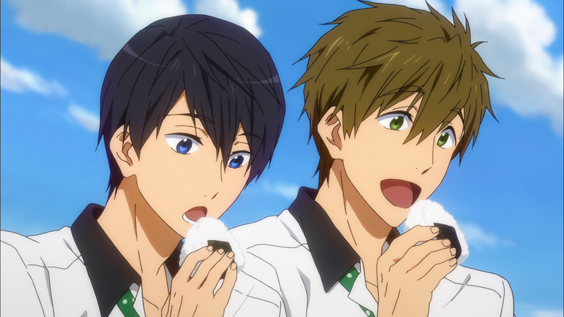 Click the image and it will automatically go to the next.