TV Anime "Free!" Season 1: Story Overview(2/3)
5Fr "Shiren no Open Water! "Trials in the Open Water!"
In preparation for the prefectural contest, Haruka and the team head to an island to hold their own training camp in order to build up their strength.
However, Rei is keenly aware of his own shortcomings and heads into the open water to practice...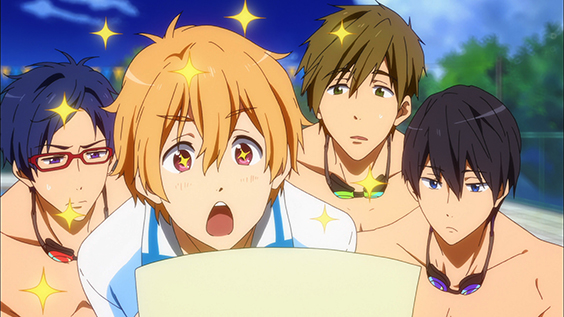 6Fr "Shogeki no No breathing!" (The Shock of not Breathing!!)
Turmoil arises out at sea.
And through this shocking experience, the 4 boys are able to reconfirm how they feel about for swimming.
When Rei asks Makoto about his somewhat strange behavior since their return from the training camp, Makoto quietly starts to recount a story from his childhood...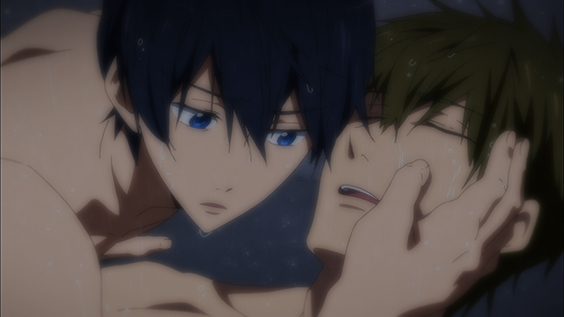 7Fr "Kesho no Style One! (One Style Final!)"
With the prefectural competition fast approaching, Haruka and the group suddenly realize where their abilities lie.
At that time, Rin's true feelings towards swimming become clear.
On the day of the contest, they take to their starting blocks, determined to make the most of all the effort they have made up until now.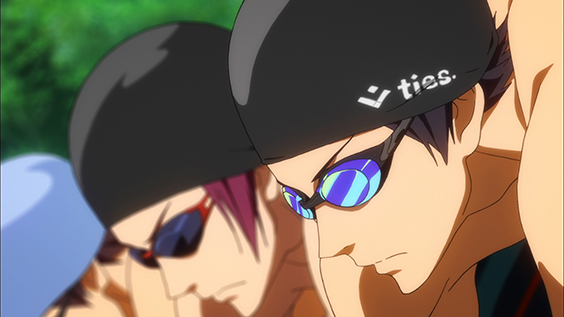 8Fr "Gyakushu no Medley! (Revenge in the Medley!)"
Haruka, Makoto, Nagisa and Rei all swim in their respective events.
Seeing them swimming stirs Rin's memories of their elementary school days and he becomes irritated.
With different thoughts and feelings going through the 4 boys minds, the medley relay race finally gets under way.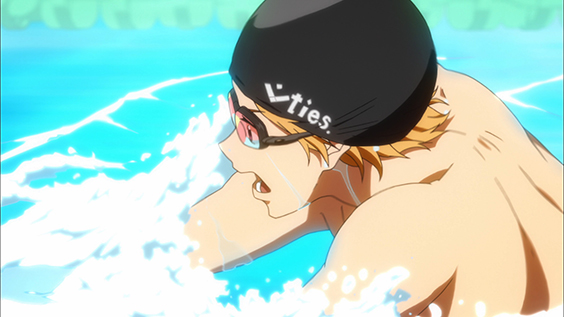 Click the image and it will automatically go to the next.