SUNSET LIVE 2017 Instant Report Day 1! (1/44)

SUNSET LIVE 25th!! The first day of the 25th SUNSET LIVE was graced with good weather!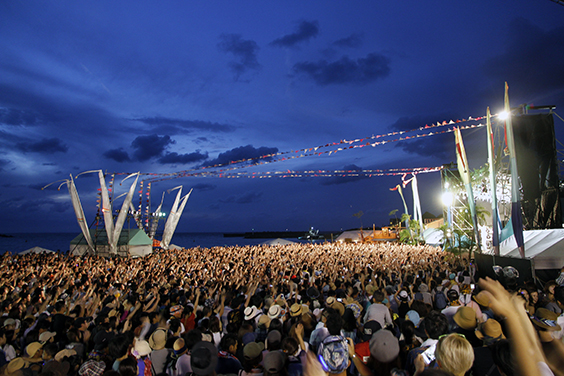 >> Be sure to check-out our photos from the first day, here!
Click the image and it will automatically go to the next.
Celebrating its 25th year anniversary, "SUNSET LIVE" returned to kick-off "Fukuoka Music Month." This fantastic celebration of music sees a number of awesome events, including "Nakasu Jazz," the "Kyushu Gospel Festival in Hakata," "Fukuoka ASIAN PICKS," and "MUSIC CITY TENJIN" take place around the city throughout the month of September!
The festival takes place during typhoon season, so each year there is always a bit of concern about how much of an impact the weather will have on proceedings, but there was no need to worry this time round, as "SUNSET LIVE 2017" got under way with the Autumnal September sun overhead. Check-out our report on each day of the festival to find-out what went down!
It might have been the impact of this year being a slightly shorter two day event, or the fine weather that blessed the festival, but the venue was pretty much packed as soon the doors opened. This must have been one of the busiest first days we have seen in our time covering the event!
With such an impressive line-up, the first thing you have to do at a festival like this is check-out who is performing on what stage! This year, the Beach Stage included big name acts, such as never young beach. While the "FUK UPsetters" segment on the Palm Stage, included performances from five major Fukuoka artists; Hoshikuzu Loneliness, LinQ, FREAK, fumika, and Natural Radio Station. All the stages had fantastic performers and really balanced line-ups!
Back over at the Palm Stage there was performances from Razor Ramon RG and Tsubaki-oniyakko. If you returned to the Palm Stage later in the day, there was also a chance to see HABANA, a band who have become almost an integral part of the "SUNSET LIVE" program.
On the Performance Stage hosted the "Sengoku MC Battle," which was also held at last year's event. The event included top performers, such as KEN THE 390 and NAIKA MC, who has appeared on TV Asahi's "Freestyle Dungeon." Hearing the MCs lyrical prowess and witnessing how the battles unfolded was nothing short of phenomenal!
There was a lot to catch at the Palm Stage! While at the "SUNSET LIVE" Stage it was the performance of Suchmos, who were returning for the third consecutive year, that was generating a huge amount of buzz amongst the crowd. Massive numbers started to gather in front of the stage about 30 minutes before they were due to go on. By the time they started their set, the crowd had got so big, there was hardly enough space for everyone to fit! It was great to see the entire venue pumped up and really rocking out!
In addition to brilliant live music, we were also keen to try some of the festival food that was on offer! The much-loved BEAR curry and Hide-chan foods stalls did not make an appearance at this year's event, so we decided to try a burger from Makoto-nald and sample some noodles from the Sakaba Koji & Green Room! The festival food available at "SUNSET LIVE" is always incredible! It still cannot be beaten!
There was also a booth run in collaboration with Saga Prefecture, which was selling Black Mont Blanc ice creams wrapped in special, limited-edition "SUNSET LIVE" packages!
Thanks to everyone who cooperated and helped out with our report. Make sure to check-out how the second day went in our upcoming report!
Related Articles

PRESENTS
All the info. on asianbeat's present campaign!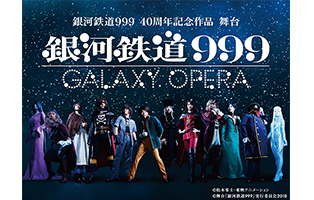 * Win 2 pairs of tickets to the play "Ginga Tetsudo 999" -GALAXY OPERA- Kitakyushu Performance!
[Details] Click
HERE
!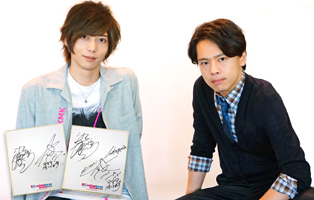 *Win a card signed by Akinori Nakagawa & Toshiyuki Someya!
[Details] Click
HERE
!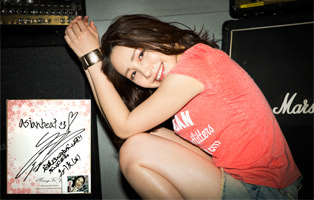 * Win a card and a cheki (photo) autographed by You Kikkawa!
[Details] Click
HERE
!