AKB48 Senbatsu General Election International Students' Report

This was the first time that the AKB48 Senbatsu Sousenkyo (General Election) was held in Fukuoka! With the sousenkyo (general election) results announced on the 6th and a festival held on the evening of the 7th, Fukuoka was really the place to be, as AKB48 got the city in party mode!

Who's to know when an event of this scale will next be in town! Indonesian exchange students Ulan and Aril got to experience first hand a live AKB48 concert, as well the group's sousenkyo (general election)!
Talking of Indonesia... It also plays home to one of AKB48's sister groups "JKT48!" They are not so well known in Japan as of yet, so learn more about them here!
Ulan (Indonesia)
On Saturday 6th June I got the chance to experience an AKB48 concert, as well as the group's sousenkyo (general election)!

There was not just Fukuoka natives at the show, but also people from all over Japan, as well as fans from overseas! As I expected there was more male fans in the audience! The sousenkyo (general election) is a huge event for Japanese people. It's usually held in Tokyo, but this time came down to Fukuoka, making this year's election particularly big news!
As soon as I entered the stadium I was really impressed by the design of the stage, I thought it was amazing! The sound, lights, monitors... it was all fantastic! Indonesian concerts are totally different! Looking at the audience, I could feel the excitement in the venue. And what I found really surprising was seeing everyone holding their binoculars in anticipation. That's a sight that really left an impression on me!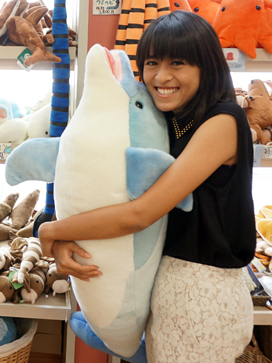 My favorite member is Minami Takahashi (Taka Mina), who serves as the general director of AKB48. She's a really interesting person, and she's also the leader of the group, that's why I like her so much!

Watching the Sousenkyo (general election), I saw so many happy faces on the girls that were placed between number 80 and 30! But I really noticed that the process became more intense as the top places began to be revealed. It tugged at my heart and was really sad to see some of the young members wiping tears away from their eye, saying that they felt like they hadn't put in enough effort (in order to finish higher in the rankings.)
But, at the same time, I could really sense that the AKB48 group are like one big family. SKE48, NMB48, each group come together as one big family, the activities they carry out, as well as their sense of solidarity and unity are really remarkable!

Lots of idols and singers have had success in my home country of Indonesia, but JKT48, who are based over there have been hugely popular since their debut. "Flying Get" and "Koisuru fortune Cookie," which were huge hits in Japan, have since been translated into Indonesian! AKB48 are special kind of group who have created music, which can be enjoyed in different languages, I think it's incredible!
In Indonesia people have to refrain from exposing their skin in public, so you don't see swimming costumes or anything like that. AKB48 have lots of different sister acts, and it's really interesting to see their respective differences and individual characteristics.

AKB48 are so popular in Indonesia right now, so it was just great to be able to see the group's Sousenkyo (general election) live!
Aril (Indonesia)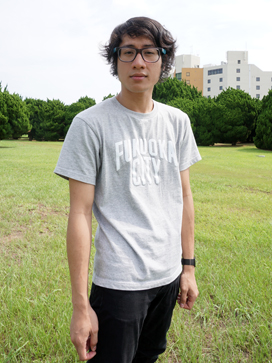 I used to wondered what, other than a baseball game, could draw in a crowd big enough to sell-out a stadium as huge as Yafuoku! Domu. Apparently what it takes is an idol group concert, not just a random idol group, but it was AKB48 concert. I was lucky to be invited by asianbeat to attend the concert and to experience the AKB48 concert firsthand. It was actually my 1st time to attend a concert in Japan, back home in my country the Japanese music is also a big hit. Even recently the JKT48, a sister group of AKB48, was also established there.

The concert was held in Fukuoka's Yafuoku! Dome on June 7th, 2015. It was held following the AKB48 41st Single Senbatsu Sousenkyo (General Election) of the previous day. When the concert started, the ambience and atmosphere of the Yafuoku! dome was changed dramatically. Light sticks glows from every direction that my eyes can see. It was a sea of lights with various colors.
Not only the AKB48 group that performed in the concert, their sister groups such as HKT48, SKE48 and NMB48 were also performing on the stage. It was just a bit of shame that JKT48 weren't there.

Some songs were familiar to my ears such as the ones that are also popular in Indonesia "Heavy Rotation" and "Koi Suru Fortune Cookie." These songs were also covered by the girls' Indonesian counterparts, these two songs were also performed in Bahasa Indonesia. During this concert I also discovered many new songs from the 48 idol groups. My favourite was the HKT48 songs titled "HKT48", as a fellow Fukuokan myself, I enjoyed their songs that tell stories about interesting place in Fukuoka such as Tenjin, Fukuoka Tower, and also Kushida Shrine. They even mentioned about the festivals that are conducted annually in Fukuoka such as Hakata Gion Yamakasa and Hakata Dontaku. It was a pleasant discovery to hear this song for the 1st time.

Another song that piqued my interest was also from HKT48, it is titled "Melon Juice", a song about melon juice. I was wondering why they made a song about a fruit extract drink, however the melody was nice, the lyrics was catchy, and above all the HKT48 presentation for this song was superb. I guess starting from now, I will order melon juice daily at my school cafeteria.

Back home in my country, I have a friend who is really into idol group like AKB48 and JKT48. So I asked him what is it about idols that are really interesting? Is it because they are cute girls? Is it about the songs? He answered "It is about supporting your idol and following her progress as she climbs the ladder of her career as an idol, it gave me strength and also motivation also to progress in life".

Honestly, I didn't understand his answer back then, but now after being actually experienced the euphoria of the concert atmosphere, I think I understand him a little bit. Just a little bit.