Tell Me! Pirikarakochan! Fukuoka's Umakamon (Tasty Foods)♪

A sharp & interesting introduction to Fukuoka's famous dishes!
"Hakata Mentai! Pirikarakochan" is a short animation that starts broadcasting from Sunday 7th July 2019. Fukuoka's various foods will appear as cute spirits! In this special collaborative feature between asianbeat and "Hakata Mentai! Pirikarakochan", we are introducing the Fukuoka specialties that are appearing in each episode, along with Pirikarakochan! Please Enjoy!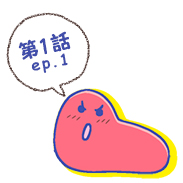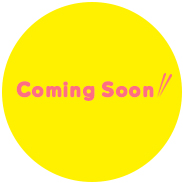 博多明太!ぴりからこちゃん (Hakata Mentai! Pirikarakochan)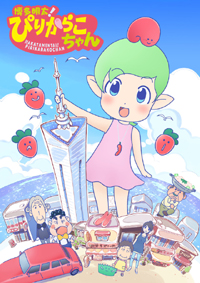 <CAST>
Pirikarakochan: Hiyori Kono/Sousuke Ojisan: Kenichi Ogata/Motsunabe Oyaji: Chafurin/Baran-kun: Shun Horie/Amaou Trio: Hitomi Owada/Maya: Maaya Uchida/Caviar-kun: Natsumi Fujiwara/Shitsuji: Hironori Miyata/Koharu Obaachan: Marie Oi
<STAFF>
Director, Character Design, Prop Design: Taketomo Ishikawa/Series composition, Scenario: Shingo Irie/Artboard, Setting: Manabu Keita/Art Director: Norifumi Nakamura (STUDIO NAYA)/Color Design: Sakiko Teguramori (Triple A)/Cinematographer: Yuuya Hosaka (Asahi Production)/Editor: Yuuki Honda (Asahi Production)/Sound Director: Shiori Yamasaki/Music: Tetsuya Kobayashi/Music work: G-angle/Production: G-angle
■Broadcast starts from July 2019 (KBC Kyushu Asahi Broadcasting Co., Ltd.)
■Official Website:
https://pirikarakochan.com/
■Twitter:
@Pirikarakochan
■Instagram:
pirikarakochan_official
Related Articles


- Fukuoka "Umakamon" Information -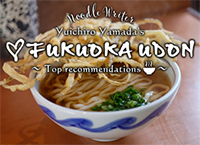 ♥FUKUOKA UDON
This series sees a Fukuoka-native noodle writer Yuichiro Yamada talk about the exciting world of udon! Read-on to discover more about Fukuoka's famous udon culture!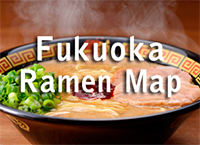 Fukuoka Ramen Map
"Ramen" is one of the major representatives of food culture in Fukuoka, and in this feature, we will introduce you to some of the best ramen restaurants Fukuoka has to offer.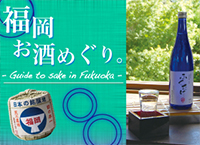 "Fukuoka Osake Meguri " - Guide to sake in Fukuoka -
Discover all 70 sake breweries that Fukuoka Prefecture has to offer! Here we bring to you all the latest information about where to enjoy sake produced in Fukuoka Prefecture!