World Fashion Snap / Seoul ULTRA KOREA 2014(4/23)
■Natsuki Fujimoto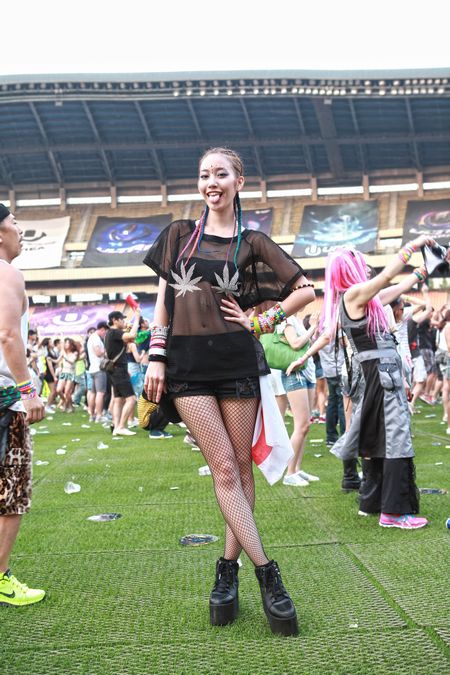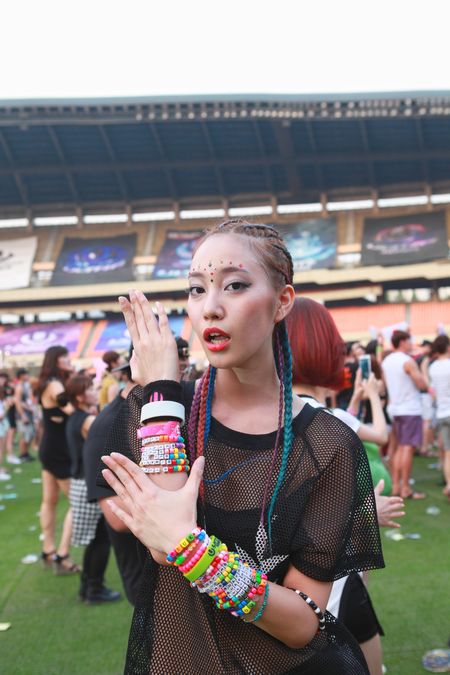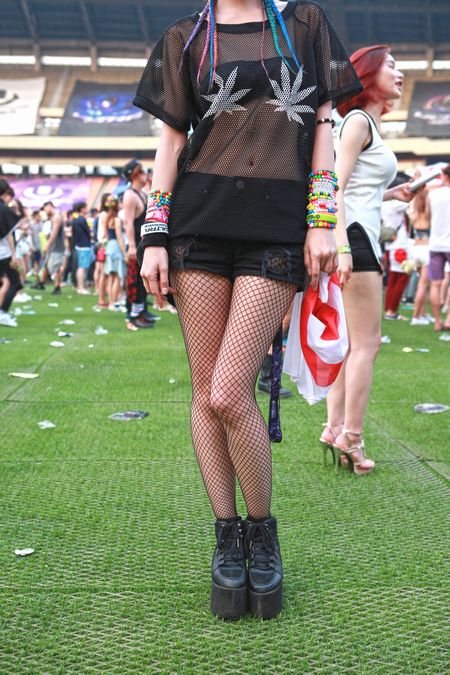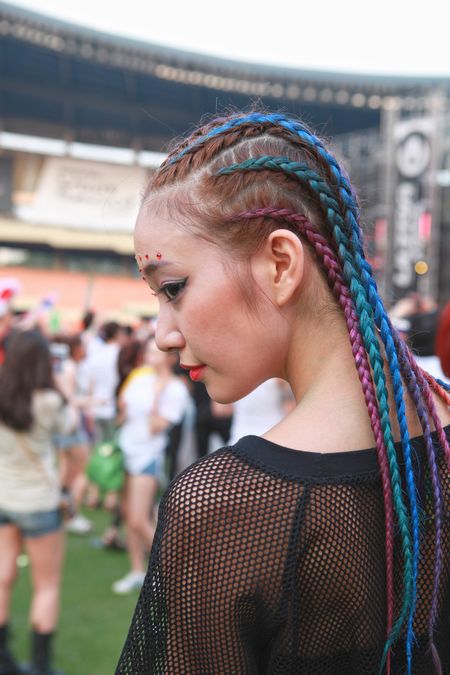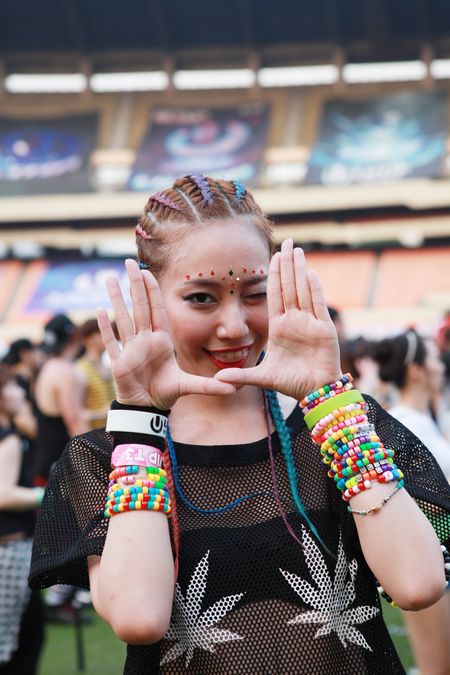 ■Name/Age
Natsuki Fujimoto (23)

■Occupation
MODEL

■Your Stand-out Item
You see lots of gorgeous, colorful costumes at ULTRA but I chose black & white clothes instead. On the other hand, I wanted to add some fancy and colorful flavors to my hair arrangement and with these kandi bracelets that my mom made. I've exchanged these with many people at the venue.

■Where you usually go shopping
Tenjin, Daimyo and also on the Internet.

■Favorite Brand/Style
Brand, "UNIF", "O-MIGHTY"
■What influences your fashion
I check Instagram a lot to refer everybody's fashion styles.
■Your fashion motto
I'm not sure whether it's fashionable or not but what ever I choose to wear really depends on my feelings.
■Your current interests
MUSIC&FES
ULTRA JAPAN
■Comment
PLUR!!! Very excited to ULTRA JAPAN, too!
Please check the Insta!
http://instagram.com/natsuki_n2k