[Report from Kimito in Shanghai] Japanese Sake from the Yame brewery "Kitaya" has gone down a storm in Shanghai!
Shanghai, a place where Japanese sake has really taken root!
On March 15th, a special collaborationary event was put on by the famous Japanese sake brewery "Kitaya" and a popular Japanese restaurant in Shanghai called "SHARI."

Founded in the Bunsei Era, during the Edo Period and located in Yame city, Fukuoka Prefecture, "Kitaya" is a sake brewery that creates local sake and authentic shochu. With a history that goes back 190 years, the brewery is highly respected throughout the world, winning the Champion Sake prize at the IWC (International Wine Challenge) in 2013.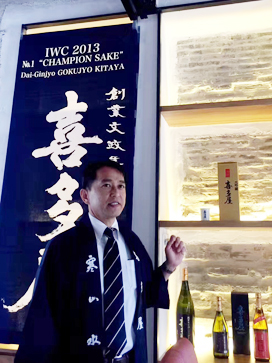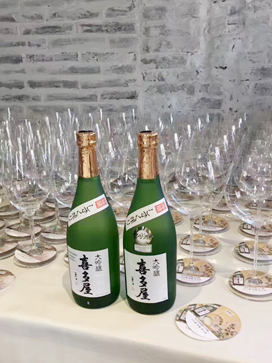 SHARI is an old house that has been renovated and turned into a Japanese restaurant. It has such a lovely atmosphere that I visit here often.
On the day, the compatibility of each dish and the sake it was served were carefully thought about and the courses were incredibly well planned. All the participants got to experience a really special time.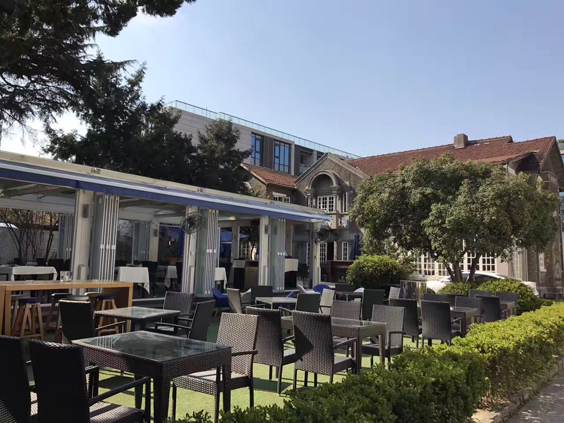 A Japanese Restaurant "SHARI"
And it wasn't just the award-winning "大吟醸 極醸 喜多屋 (Daiginjo Gokujo Kitaya)," we got to enjoy a variety of Kitaya's finest offerings, including sparkling sake and ginjoshu, which is lovely as accompaniment for a meal. Sake and sake kasu (the lees left over from the production process) are used in the cooking, meaning that you could enjoy Kitaya sake in almost every item that was on the menu.
And that's not all… The sake kasu was not just used in cooking the main dishes; it was also an ingredient in the steak sauce and the cookie dough for desert. The faint taste of liquor in these kinds of items was exquisite,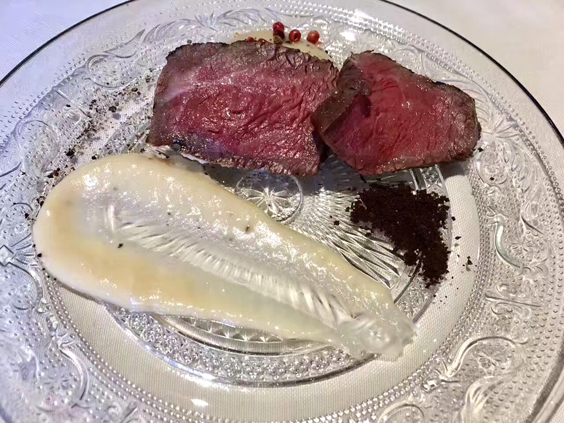 Here is the steak sauce, which was made using sake kasu.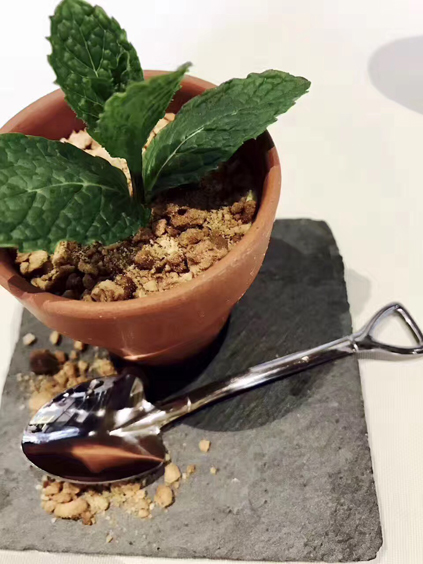 This is the cookie dough that was also made with sake kasu.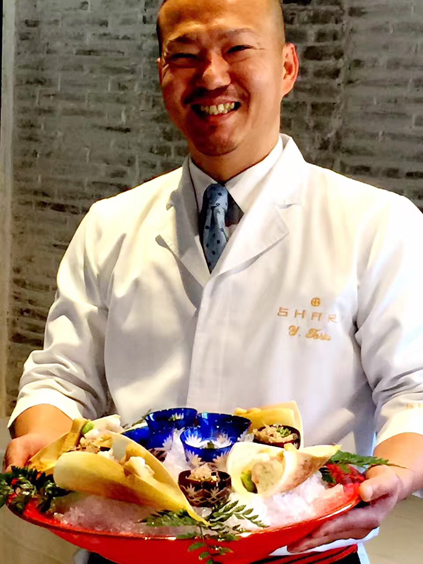 Compared to other parts of China, a great deal of world foods and alcohols can be found in Shanghai, which is one of the city's real selling points.
Japanese sake has been growing in popularity in Shanghai over the last couple of years such as Dassai (獺祭). It would be great to see this trend continue and see Japanese sake gain a permanent footing in the market.
Fingers crossed that Kitaya put on more events in China in the future. They will surely be a great success!
SHARI MODERN JAPANESE CUISINE
中国 上海市
永嘉路630号 (靠近乌鲁木齐路)
630 Yongjia Road, Xuhui District, Shanghai, China
Overseas correspondent Kimito PROFILE

As a means of connecting China to Japanese fashion and cultural trends, has set-up showrooms, online stores and select shops in Shanghai. Has also strived to promote and increase awareness of Japanese brands in China. Hosts numerous DJ events throughout the year with friends in Shanghai. Has gained popularity and won fans in the process. Conducted numerous interviews and reports across a range of media, including Chinese TV, magazines and websites. Based in Shanghai since 2008.
Instagram :
@kimito
Twitter :
@kimito
Related Articles

External Links