[Report from Lee in Busan] Busan's Otaku Spot, "Book Culture / Comic World"(1/3)
Busan's famous otaku spot: a huge selection of goods
Hello everyone! My name is Lee and I'm an anime fan from Busan. Today I'm going to give you the low-down on Busan, so sit back and enjoy!
Korea is the number one importer of Japanese anime. Anime related manga and light novels are also top sellers. Every month around 50 Japanese light novels have their official Korean translation published. You can also read a wide range of manga at reasonably priced manga rental shops.
In this article I'll introduce the book culture found in the Seomyeon region of Busan, Korea. Here you'll see many specialist light novel retailers selling books and anime goods from Japan, making Busan a famous otaku spot.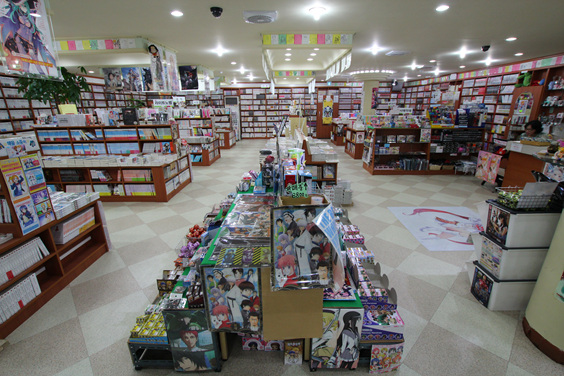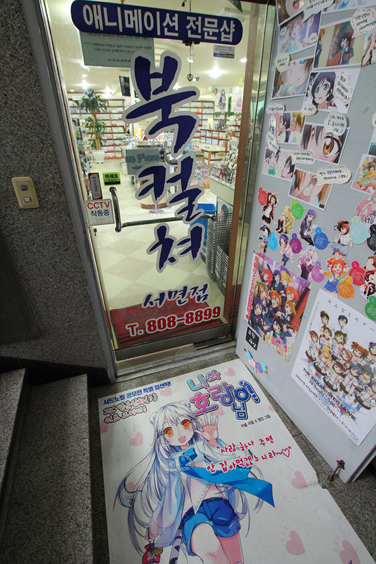 This otaku spot is a second floor shop. The entrance doesn't look like a typical anime store....
As you enter
Book Culture
the first thing you notice are the baskets placed to the right of the counter. Throw in all kinds of anime goods and you can start shopping!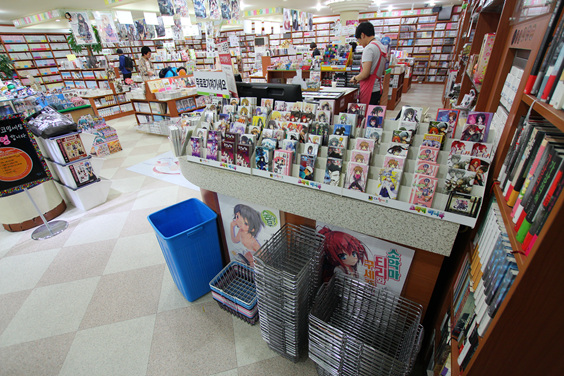 Over in the bookmark corner there are a wide range of limited first edition bookmarks that you can take home for free. Unlike in Japan, Korean light novel's first editions include a bookmark.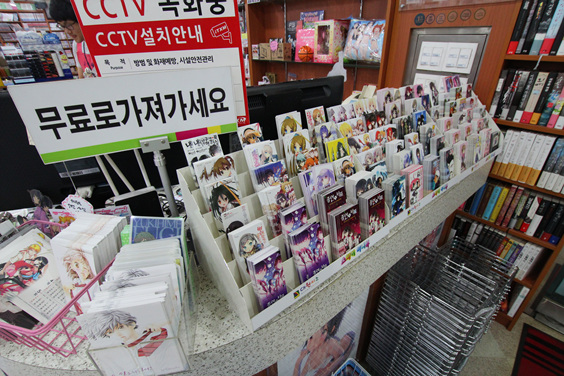 As you peer through the shop's entrance you can see hundreds of books together with various special displays.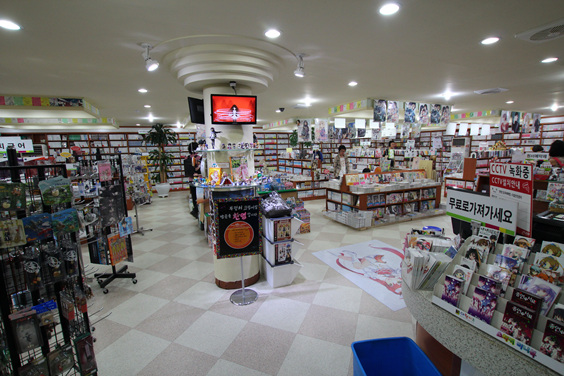 First, on the right of the shop, is the ani-land corner. Ani-land is the brand consisting of Studio Ghibli goods. There are also many character's goods related to Ghibli on display.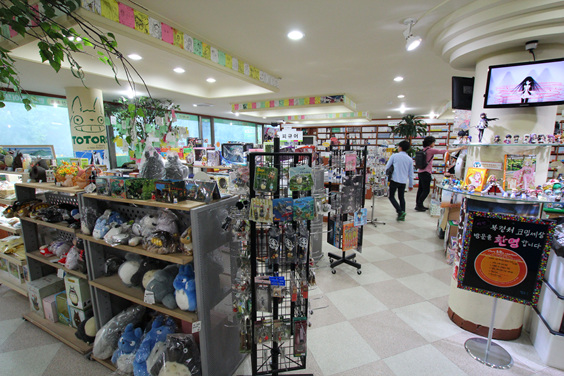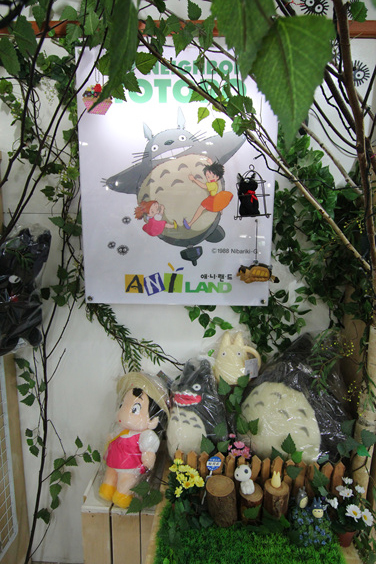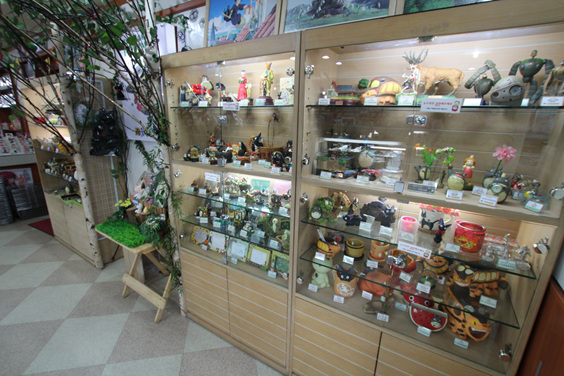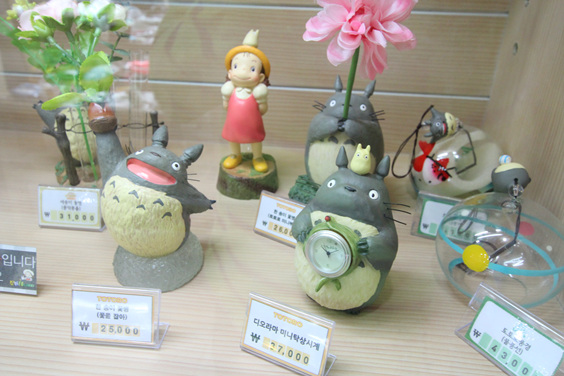 ⇒Figure corner - CONTINUES HERE