#3 Ai Takahashi reveals the strength behind Hello! Project's 15 year history
I've written about Morning Musume and Hello! Project's connections to the outer world on a number of occasions in my previous publication, "J Pop Culture Observations." My interviews with Ai Takahashi in particular received a positive response from people in Japan and all over the world - this occasion marking my fourth interview with her.
In what seems like no time at all, more than half a year has passed since Ai Takahashi graduated from Morning Musume and Hello! Project. Not long after graduating she soon took to the stage again to perform in a musical and following this, landed a role on NHK's 'Taiga Dorama,' "Heira no Kiyomori." As she continues to carve a stellar career for herself I decided it was the right time to impose on her once more and find out just what it is about Hello! Project that is so appealing to people all over the world.

So just what is the driving force behind Morning Musume and Hello! Project that has kept them at the top of Japan's idol scene for the past 15 years?
"There were times that I thought it would be better to do something different, but it's the fact that we don't change that people continue to support us. It's our persistence. And if Tsunku-san hadn't been insistent on that, I don't think we would have been able to keep going as long as we have."
I asked Ai what this persistence referred to and her answer was very clear.
"Being an idol."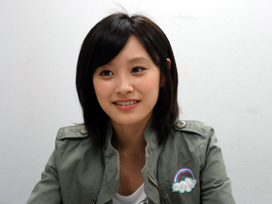 Her role in NHK's 'Taiga Dorama' is Ai's first performance in a period drama.
The strength and persistence to walk your path unwaveringly. On countless occasions in my travels all over the world, I've learned just how much people value Japanese creativity.

Japan is a country of makers and creators, and this creative mentality that Japanese people have is highly regarded all over the world. For fans of Japanese pop culture overseas, they don't regard pop culture and traditional culture as separate entities - they're connected as one.
For people who highly value Morning Musume, many consider what they do to be traditional performance art. I've been following their activities closely ever since I saw them perform live in Paris in 2010 and I too regard their craft in this way.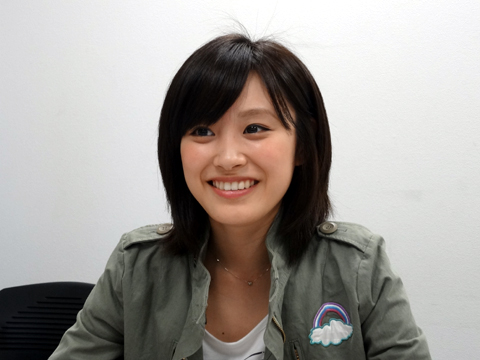 In the play "La Patisserie," Ai says she was able to experience (through acting) the process of job hunting for the first time.
"Girls have a tendency to change their appearance and try out different things to make themselves more attractive. And after a while we lose interest or we get sick of certain things. But Hello! Project has been firm in who they are from the beginning."
I asked Ai what she thinks of Tsunku, the producer who has helped launch the Hello! Project idols to the top of the game.
"He's just like a father to me. And I don't think there'd be any men who understand the female mind as he does either. His lyrics for example, he writes things you'd think only a women would be able to understand. There's no way you can learn that just by reading a few shojo (girls) manga. He has experienced a lot in his life I imagine."
On the 18th of May Morning Musume held a graduation performance at the Budokan for members Risa Niigaki and Aika Mitsui.
Two more members from the group that toured Paris in July 2010 - the concert that taught me who idols really are - had graduated. From that group the only two that remain now are the newest leader, Sayumi Michishige, and Reina Tanaka. Things are ever changing. But it's also because things change that certain things stay the same. That's exactly what I thought about Morning Musume as I watched on at their concert at the Budokan.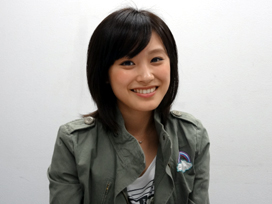 "More and more members who I've never performed with continue to join the group, but I think it's the graduation system that's so appealing about Morning Musume. I really hope that more people come to know Morning Musume and I hope that the group puts on more international performances in the future too."

As a newly established solo artist where is Ai Takahashi heading from here on?
"There are so many things I want to do; I'm currently in a bit of a conflict - in a positive way. I haven't found exactly where I want to be heading just yet but I'm quite aware just how important this phase in my life is right now."
From Imperial Theater musical, to play, to TV drama. As her acting career continues to blossom she still hasn't forgotten about the fans of Ai Takahashi the singer, though.
She features on the image song "Happy! Ippukumaru" for her hometown, Fukui prefecture's NHK Fukui Broadcasting Office, as well as performed a duet of "Love Machine" with Janet Kay on her album of hit Japanese idol song covers, called "Idol Kay."
"Pronouncing the 'L's' and 'R's' correctly was really hard." Ai spoke to me about her recording experience and I just know that all her fans all over the world are just waiting for the day when they get to see her perform again. I can't wait to see what she does if and when she turns her efforts towards music again.
A new article every Wednesday!
Next week: Can otaku really change the world!?

Columnist: Sakurai Takamasa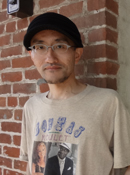 Contents Media Producer, author, journalist, managing director of Contents Street Inc. Chief Editor of iPhone magazine "Tokyo Kawaii Magazine" (ASCII Media Works), World Cosplay Summit Executive Advisor, Chief Researcher at Kodansha/Kodansha BC China Management Laboratory.
Cultural diplomat producing events in 98 cities in 23 countries. Books include "Galapagos-ka no susume"(Kodansha), "'Suteru' de shigoto wa umakuiku"(Diamond-sha), "Nihon wa anime de saiko suru
"(ASCII Shinsho), "Sekai no kawaii kakumei " (PHP Shinsho), and "Anime bunka gaiko "(Chikuma Shinsho). Writes regular columns in the weekly magazine "ASCII" and Yomiuri Shimbun.

●twitter http://twitter.com/sakuraitakamasa/
PRESENTS
All the info. on asianbeat's present campaign!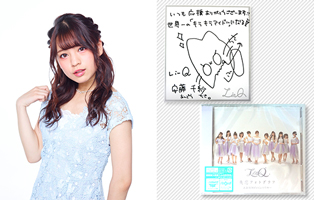 * Win a CD & a card signed by LinQ Chisa Ando!
[Details] Click
HERE
!