#5 Chinese girls in their most natural form – auditions for the Japan fashion show in Shenyang
Northern China is a very special place for me. In January 2010 I visited Shenyang, the capital of Liaoning province in northeast China. It may not be as big and well known as other cities like Beijing or Shanghai, but it does have a population of 20,000,000. It even has a direct flight route to Japan.

Some local female university students showed me some of the sights including a very expansive underground shopping mall. It was here that I got to ask the girls about their fashion and accessories and it proved to be extremely useful info for the work I was about to perform here in Shenyang, particularly in the field of fashion.
Amongst the trends in girl's fashion in China you will find kawaii (cute) 'Japanese style' and 'kakkoii' (cool) 'Korean style' fashions. It seems that girls want to wear Japanese style fashion but find it hard to living in such a conservative environment. At least that's how I interpreted it anyway. I really learned a lot from this experience.
I thought a fashion show would be the perfect opportunity to introduce Japanese fashions to China in a way that would appeal to them. It was these girls that I met in Shenyang that encouraged me to follow through with it.

In 2010 I took the show to Chongqing in March and Shenyang in June, then in 2011 to Nanjing in March and Harbin in August, and finally after almost a year lapse in my fashion focused cultural diplomacy activities, I found myself back in Shenyang after almost 2 years.
This time, with the help of the Japanese consulate general in Shenyang, we auditioned 80 female students between the ages of 13 and 17 at the Shenyang School of Arts to be a part of the show. The girls we usually audition for such fashion shows are mostly university students but this time we decided to try something different.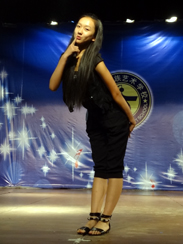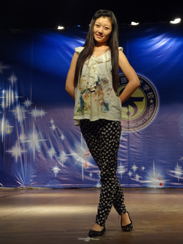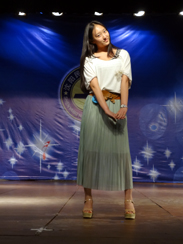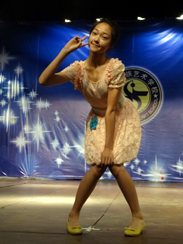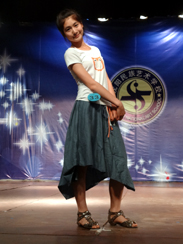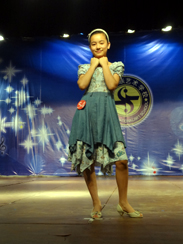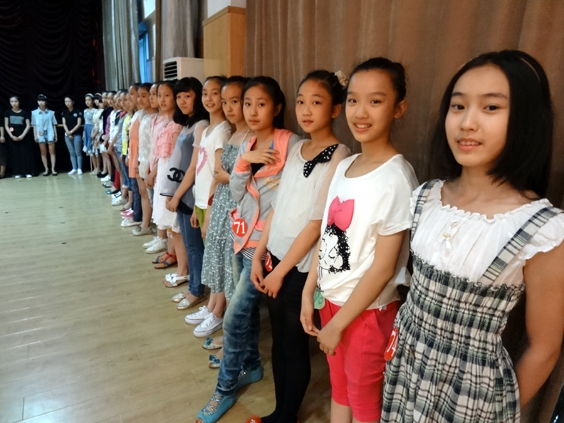 Girls we auditioned for the fashion show in Shenyang. Wearing makeup is against school rules so all auditioned in their own clothes and without makeup.
When it comes to fashion shows, the audition is probably more mentally draining than the actual show. You have to concentrate and focus all your efforts on sorting through all these girls to pick the ones with just the right size and image for the clothes to be presented in the show, and you have to do it in a very limited amount of time. When I have to do this on my own, by the time it's over I'm in a state of total exhaustion.

However, this time I was lucky enough to have Ministry of Foreign Affairs appointed "Kawaii Ambassador," Misako Aoki, who I toured with to 11 cities in 6 different countries (including an 11 night, 14 day tour of Brazil!) in 2009, to help me sort through all the hopefuls. After all, no one understands what the producer is trying to achieve and the aspects he/she wants to highlight better than a model. Sure enough, after the auditions were over we went through all the clothes together and we agreed on just about everything. Misako even played a leading role in the show herself.

Choosing models that match with each and every item of clothing used in the show. It's a battle with your own concentration levels.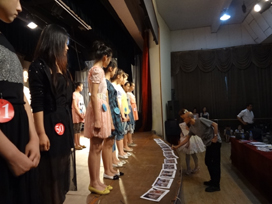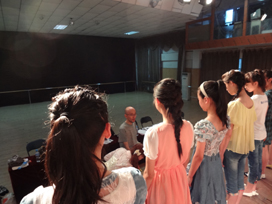 One of the most enjoyable things about these fashion show auditions is that you get to see local girls in their own individual fashions. It's a rather important time as you get to learn about current trends in fashion in that particular area.
That's why, in this week's article, I just want you all to see the young Chinese girls who turned up for the audition in their most natural form.
The show itself was a huge success and the girls were all naturals posing as models, but for more on that you'll have to wait till next week!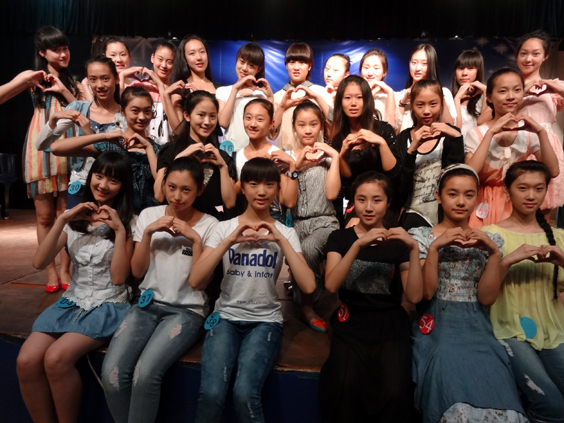 The girls selected for the fashion show heart posing.
A new article every Wednesday!
Next week: The kawaii fashion show in Shenyang.

Columnist: Sakurai Takamasa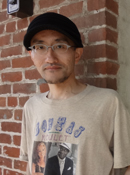 Contents Media Producer, author, journalist, managing director of Contents Street Inc. Chief Editor of iPhone magazine "Tokyo Kawaii Magazine" (ASCII Media Works), World Cosplay Summit Executive Advisor, Chief Researcher at Kodansha/Kodansha BC China Management Laboratory.
Cultural diplomat producing events in 98 cities in 23 countries. Books include "Galapagos-ka no susume"(Kodansha), "'Suteru' de shigoto wa umakuiku"(Diamond-sha), "Nihon wa anime de saiko suru
"(ASCII Shinsho), "Sekai no kawaii kakumei " (PHP Shinsho), and "Anime bunka gaiko "(Chikuma Shinsho). Writes regular columns in the weekly magazine "ASCII" and Yomiuri Shimbun.

●twitter http://twitter.com/sakuraitakamasa/
PRESENTS
All the info. on asianbeat's present campaign!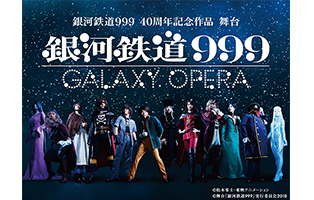 * Win 2 pairs of tickets to the play "Ginga Tetsudo 999" -GALAXY OPERA- Kitakyushu Performance!
[Details] Click
HERE
!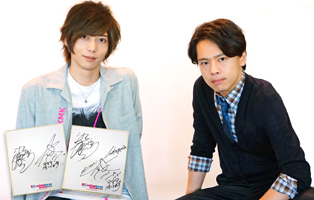 *Win a card signed by Akinori Nakagawa & Toshiyuki Someya!
[Details] Click
HERE
!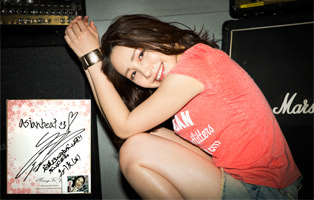 * Win a card and a cheki (photo) autographed by You Kikkawa!
[Details] Click
HERE
!