#34 Makino Yui Performs Live and a Special Message from Uesaka Sumire to Her Fans – Moscow J FEST 2012
"When I stood up on stage, I found out just how much love for Japan there is." That's what singer and voice actress, Makino Yui, said to me backstage after her performance at J FEST in Moscow.
Japan is loved by people all over the world. The people who are least aware of this, though, are the Japanese themselves. I've said this many times now, across various media.
I want to experience the world. As a producer, this is what people consult me on most often. But I can relate to this feeling. And considering the gradual decline in Japan's population, it has now quite clearly become an issue of critical importance for Japan's economy as well.
However, when you become one of the cogs in the wheel of a Japanese organization, the thoughts and wants of the individual have a tendency to be discarded. This is another thing that I have sadly experienced first-hand.
Why are they discarded? In a word, people lack the confidence and courage to venture out into the world. But is the world really that far away?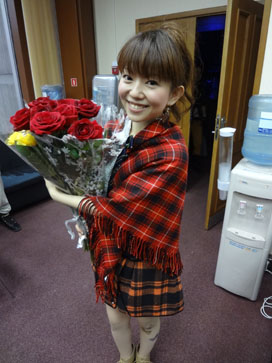 "I want to perform in Moscow again." -- Makino Yui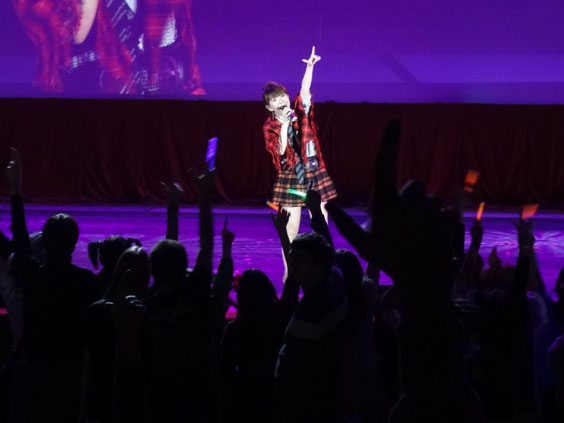 Makino Yui winning over the crowd.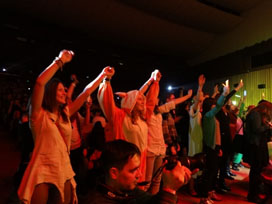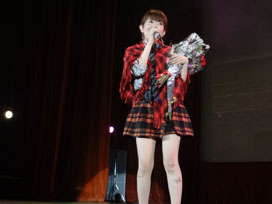 The Moscow J FEST isn't so much an organization as it is the product of a few seeds of hope of a few individuals. Over time that small amount of hope grew and grew, and I've been lucky enough to be there throughout the entire process and witness its development.
One year ago, this is what I wrote about J FEST in my weekly column:
On the day of J FEST I'm basically just running around backstage and between stages the whole day, but when I see the consulate staff, transceivers in hand with stern expressions on their faces making sure everything is running smoothly, I feel a certain happiness well up inside me. I found myself wondering if the bureaucrats of Japan's much poorer beginnings were also running around the globe like this, in full confidence of Japan's future.
#43 From Russia to Japan with Love: Moscow's J FEST!
As an organization grows, the feelings and memories held at the time of the start-up often fade away, but with Moscow J FEST, those feelings still live on.
It's the Moscow people's love for Japan that makes this possible. Compared with other cities like Paris, the opportunities for Japan fans in Moscow to come into contact with Japanese culture are significantly less. And when you stand up on stage at J FEST, you soon realize just how long these people wait for this event.
I watched Makino Yui perform from amongst the rest of the crowd. Russia and Japan joined through song. Just being a part of this moment made me truly happy.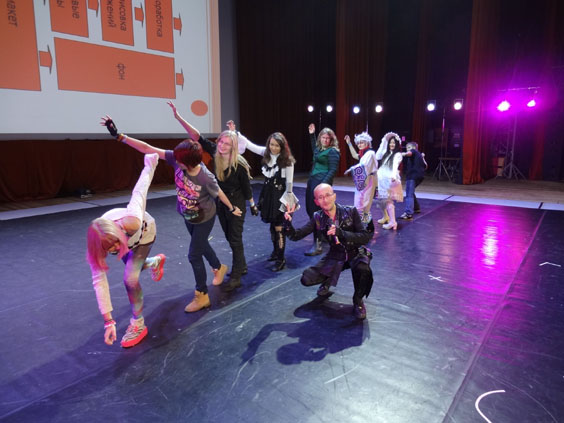 My lecture. Recreating anime one frame at a time.
During my lecture at J FEST this year I played two video letters to the audience: one from JAM Project and one from Uesaka Sumire. As I've written on a previous occasion, Kageyama Hironobu, the leader of JAM Project, is someone I greatly admire and I try to follow his lead.
#7 Hironobu Kageyama – the Ani-song Artist Connecting Japan with the World!
I've also written about Uesaka Sumire in this column a number of times. More than two years ago now, Uesaka found out about J FEST through an article I wrote for a newspaper and she was the very first person to send me a message and tell me just how important this event was for Russia-Japan relations. Let's stand on stage in Moscow together. For Uesaka and myself, that was an important goal and a promise we both made to each other.
#13 Interview with Voice Actor, Uesaka Sumire - Her Love of Russia and Aspirations for the Future
Uesaka Sumire is currently in her third year studying Russian at Sophia University. In her video letter she spoke in Russian and talked about Russia and anime. The audience was quite clearly moved by this.
The next step for Uesaka and I, is to get as many Japanese people as possible to become aware of the Russian people's love for Japan.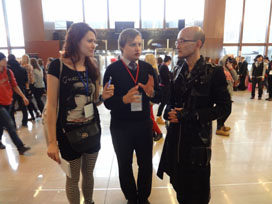 One of many media interviews.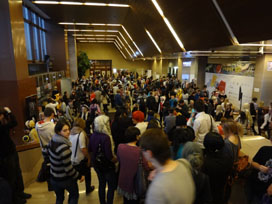 The lobby of J FEST event hall. This year the event was held in the hall of a large hotel in Moscow.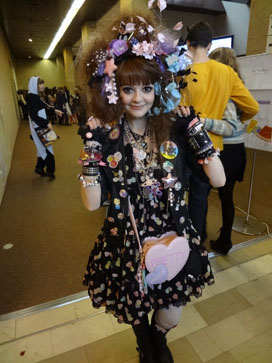 A fan who has been coming since the very first J FEST.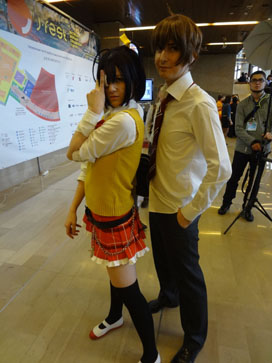 "Chunibyou demo Koi ga Shitai!" Dekomori Sanae (voiced by Uesaka) cosplay.
If you're a reader of this column, I highly recommend you check out the Moscow J FEST for yourself at least once.
A new article every Wednesday!
Next time: Show stopper – the J FEST fashion show

Columnist: Sakurai Takamasa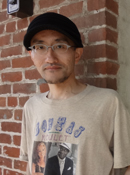 Contents Media Producer, author, journalist, managing director of Contents Street Inc. Chief Editor of iPhone magazine "Tokyo Kawaii Magazine" (ASCII Media Works), World Cosplay Summit Executive Advisor, Chief Researcher at Kodansha/Kodansha BC China Management Laboratory.
Cultural diplomat producing events in 103 cities in 24 countries. Books include "Galapagos-ka no susume"(Kodansha), "'Suteru' de shigoto wa umakuiku"(Diamond-sha), "Nihon wa anime de saiko suru
"(ASCII Shinsho), "Sekai no kawaii kakumei " (PHP Shinsho), and "Anime bunka gaiko "(Chikuma Shinsho). Writes regular columns in the weekly magazine "ASCII" and Yomiuri Shimbun.

●twitter http://twitter.com/sakuraitakamasa/
PRESENTS
All the info. on asianbeat's present campaign!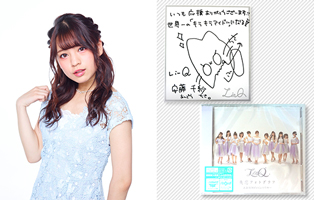 * Win a CD & a card signed by LinQ Chisa Ando!
[Details] Click
HERE
!