#43 Team Sakusaku – An Online Community for Japan Fans Around the World
For the past five years working in cultural diplomacy, my schedule has required that I spend a significant number of days in the year overseas. So far I've visited a total of 113 cities in 24 countries.
There's nothing in the world quite like the elation and emotion that comes with being surrounded by Japan fans at my lectures and at pop culture events. The reason I've been able to continue traveling the world as I have is because of all the support I get from these young fans I've met all over the world along the way.
There's also a special feeling you get when you actually visit a foreign city yourself and see everything with your own eyes, and I find that feeling equally empowering.
Walking back to your hotel late at night under the glow of the street lights, chatting with friends amongst the hustle and bustle of an inner-city street stall, wandering down random back alleys – it's moments like these, when everything feels completely normal regardless of the fact that you're in another country, that these cities begin to take on a special meaning.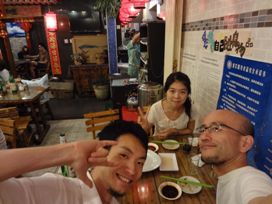 June 2012. Beijing, China. Posing like Ranka Lee from "Macross F."
I believe that it's through sharing regular, everyday experiences that the world will become a friendlier place.
I always wondered if there's not a way of getting more Japanese people and people throughout the world to come to know the kind of everyday lives lead by young Japan fans living overseas, so I decided to start the online photo sharing community, "Team Sakusaku ~We Love Japan." (https://teamsakurai.rvlvr.co/)

Please feel free to sign up and have a look for yourself. And by all means, join in!
Community members from countries around the world upload various photos, of everything from fashion to cityscapes. Seeing all these photos you really get a feeling of all the various everyday lives that people lead throughout the world.
Everybody is well aware of just how difficult it can be to understand people from different cultures and backgrounds.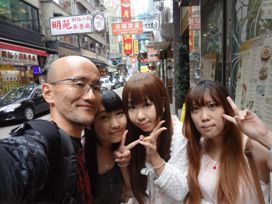 October 2012. Hong Kong.
But what I've found, and firmly believe, is that when it comes to the everyday stuff, we're really not that different at all.
And if Japan could serve as a bridge that links all these everyday lives together, nothing would make me happier.
Although the "Team Sakusaku ~We Love Japan" community is only new, I really hope that we can use it to create something together.
Please feel free to leave your comments or send a message via Facebook.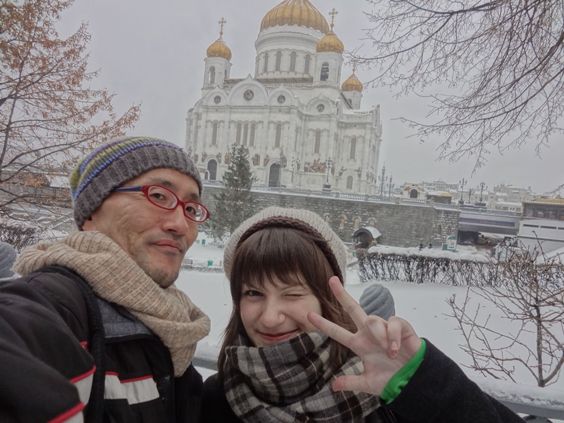 November 2012. Moscow, Russia.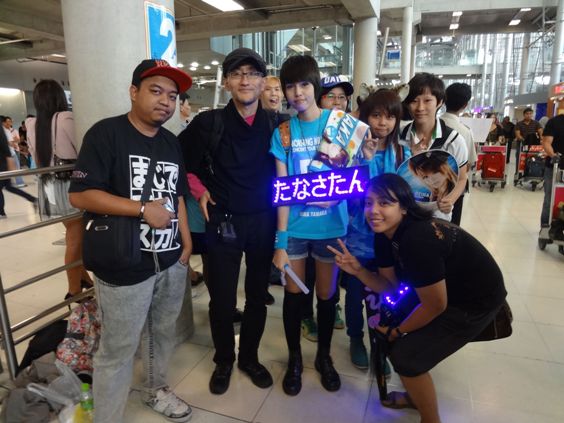 October 2012. Bangkok airport, Thailand. Waiting with fans to greet Morning Musume.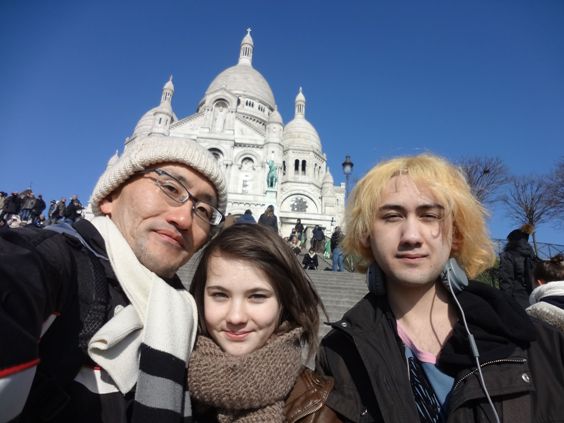 February 2012. Paris. With some fans in Paris for the Bouno! concert.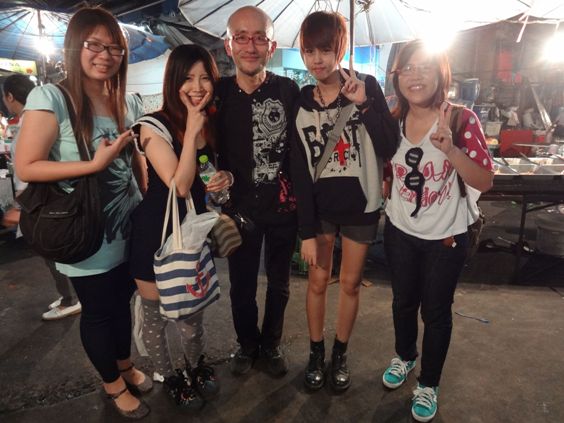 February, 2013. Bangkok, Thailand. A reunion with fellow Morning Musume fans.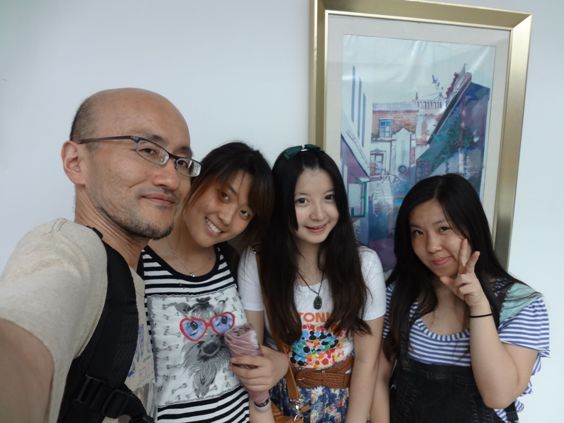 July 2012. With some university students in Nanjing, China.
A new article every Wednesday!
Next time: Interview with Hello!Project members on the SATOYAMA Project.

Columnist: Sakurai Takamasa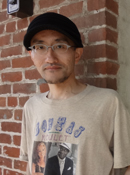 Contents Media Producer, author, journalist, managing director of Contents Street Inc. Chief Editor of iPhone magazine "Tokyo Kawaii Magazine" (ASCII Media Works), World Cosplay Summit Executive Advisor, Chief Researcher at Kodansha/Kodansha BC China Management Laboratory.
Cultural diplomat producing events in 103 cities in 24 countries. Books include "Galapagos-ka no susume"(Kodansha), "'Suteru' de shigoto wa umakuiku"(Diamond-sha), "Nihon wa anime de saiko suru
"(ASCII Shinsho), "Sekai no kawaii kakumei " (PHP Shinsho), and "Anime bunka gaiko "(Chikuma Shinsho). Writes regular columns in the weekly magazine "ASCII" and Yomiuri Shimbun.

●twitter http://twitter.com/sakuraitakamasa/