#44 Idols and Satoyama Life – Interview with Mitsui Aika, Wada Ayaka (S/mileage) and Sayashi Riho (Morning Musume)
"Ookami kodomo no Ame to Yuki" (in English:
Wolf Children
) was one of the big-hit anime feature films of 2012. The film depicts the story of a human woman who falls in love with a wolf-man, gives birth to two of his children and then raises them alone over a period of 13 years. The story centers on themes of childhood independence and a mother's love for her children, and heavily features scenes of Japanese "satoyama."
Man and nature; the coexistence of man and animal. It's these such concepts that define what Japan's satoyama life is all about, and I think that "Wolf Children" urges Japanese people to reevaluate the importance of these concepts and this particular lifestyle.
Recently Japanese idols have also begun to herald the importance of Japan's satoyama, with Morning Musume and other fellow Hello! Project members launching the "
SATOYAMA movement
."
I interviewed former Morning Musume member, Mitsui Aika, S/mileage's Wada Ayaka and current Morning Musume member, Sayashi Riho, to find out just what sort of impact satoyama life has had on these idols after experiencing it for themselves first-hand.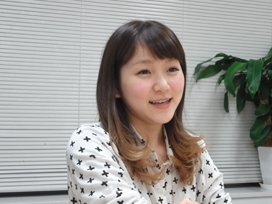 Mitsui Aika.
"Before taking part in the project I hadn't given any real thought to satoyama. There's still so much I don't know about it, but I found out how rewarding it is to harvest the vegetables that I planted as seeds with my own hands. I grew spinach, komatsuna (Japanese mustard spinach), mulukhiyah and Chinese cabbage." (Mitsui)

"I took part in making a wooden deck, which was tiring, but also satisfying – kind of like taking a long swim in the pool." (Wada)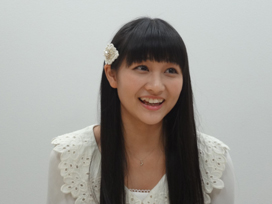 Wada Ayaka.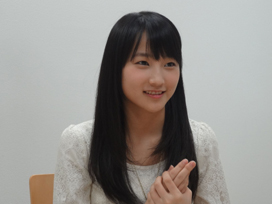 Sayashi Riho.
In 2012, Wada and Sayashi joined together to form the two-girl unit, "Peaberry," and released the single, "Cabbage hakusho." The song is about Japanese satoyama and is also an expression of the love felt by grandchildren towards their grandmothers. I get a lot of messages on Twitter from girls who say they cry whenever they hear this song. "We hope that people will hear this song and call to mind thoughts of family and nature and agriculture. When I'm working with S/mileage we do our best to reach even just one more fan, but with Peaberry, I really want to spread the word about satoyama to as many people as possible. This was a new sensation for me." (Wada)

"Unfortunately, I have yet to make it out into the fields myself, but I did get to eat some of the food that these two prepared for me. Eating the food that had actually been grown and made by people close to me really hit home that all the ingredients in the meal had been made by someone." (Sayashi)

"We also got to meet a lot of women through this project who are working hard to promote satoyama regions throughout Japan. What they're doing seems so rewarding; it made me realize that I need see more of these places for myself. Perhaps it's made me grow-up a little bit too." (Mitsui)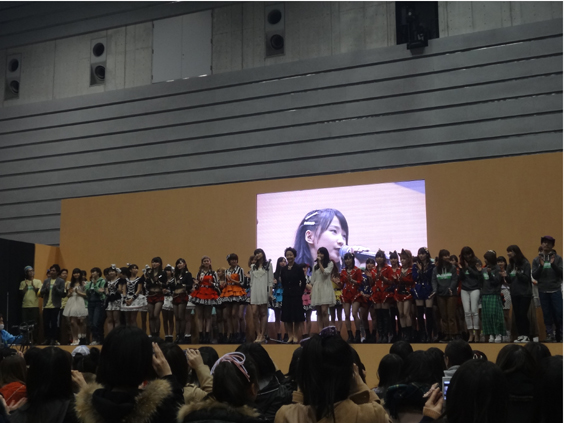 Closing ceremony for the event held at Pacifico Yokohama, "Forest For Rest SATOYAMA e Ikou."
Satoyama are important assets of Japan. While we're all well aware that we can't just lay these sights to waste, they aren't exactly places that people who live in the city can travel to easily.
But Japanese idols are doing their part for the cause. I continually preach on about how important it is for talented Japanese to get out there and carve a path for themselves and for Japan on the world stage, but after listening to the stories from these three idols, I feel that such domestic efforts are equally important.
I asked the three girls who are trying to spread the word about satoyama in their own individual ways what they feel is attractive about Japan.

"That has to be the fact that we have four distinct seasons. It's why we have such a variety of different foods. Four seasons makes fashion all the more fun too." (Mitsui)

"I think it's all the nature we have around us." (Wada)

"I think it's our advanced technologies." (Sayashi)

Japan is a country that makes things unique to Japan. This is what young people say all over the world and they list anime and idols as two examples of this.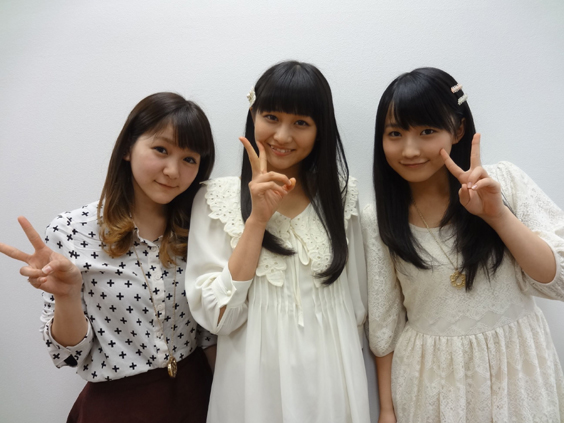 From left: Mitsui Aika, Wada Ayaka, Sayashi Riho.
Japan: four seasons and abundance in nature and creativity. People want to find out more about Japan and I believe that's one of the intentions behind this project.
I can say with certainty that idols are an important aspect of traditional culture for Japan. After witnessing Morning Musume's live concert in July 2009, my outlook on life changed completely. Mitsui Aika just happened to be one of those performing at the time, but of the eight members who took part, only two still remain in the group. One of the members, Tanaka Reina, graduated in May.
Once these eight members had graduated and left the group, I wondered if I too wouldn't move on. At least, that's what I thought at the time. But the reality was quite the opposite.
After seeing Sayashi Riho perform with Morning Musume at Omiya Sonic City in April 2011, I made it my goal that year to pursue the activities of the then leader, Takahashi Ai, and I also witnessed the progress of all the 9th generation members along the way too. Then, as 10th and 11th generation members were introduced into the lineup, they continued growing as a group with incredible speed and it's around this time that I became convinced of idols' status as traditional Japanese culture.
What's most important to Japan that's worth protecting right now? If you ask me, idols and satoyama certainly make the list.

Memories of SATOYAMA Life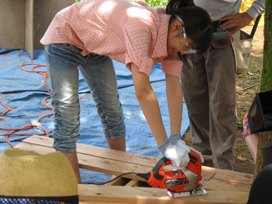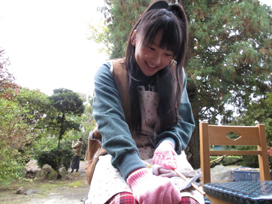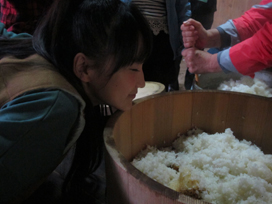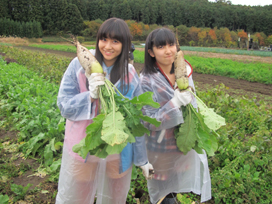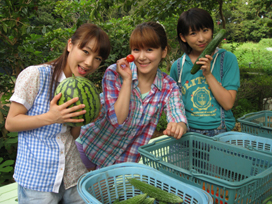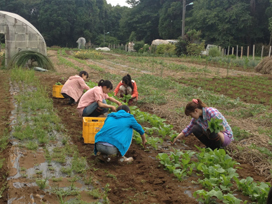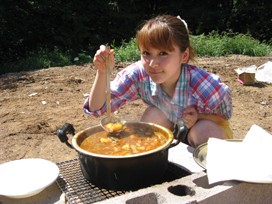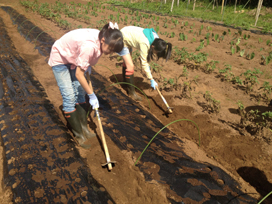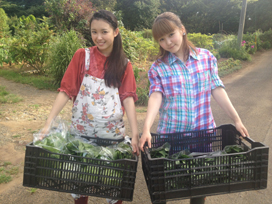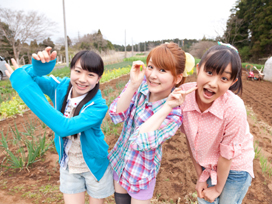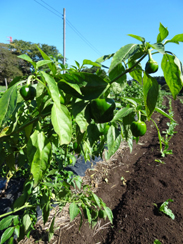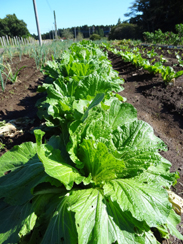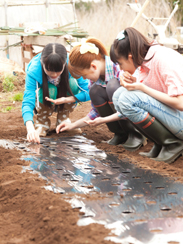 A new article every Wednesday!
Next time: A hangout for Japan fans in China – Beijing maid izakaya, "Rojiura."

Columnist: Sakurai Takamasa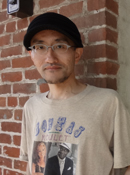 Contents Media Producer, author, journalist, managing director of Contents Street Inc. Chief Editor of iPhone magazine "Tokyo Kawaii Magazine" (ASCII Media Works), World Cosplay Summit Executive Advisor, Chief Researcher at Kodansha/Kodansha BC China Management Laboratory.
Cultural diplomat producing events in 103 cities in 24 countries. Books include "Galapagos-ka no susume"(Kodansha), "'Suteru' de shigoto wa umakuiku"(Diamond-sha), "Nihon wa anime de saiko suru
"(ASCII Shinsho), "Sekai no kawaii kakumei " (PHP Shinsho), and "Anime bunka gaiko "(Chikuma Shinsho). Writes regular columns in the weekly magazine "ASCII" and Yomiuri Shimbun.

●twitter http://twitter.com/sakuraitakamasa/
PRESENTS
All the info. on asianbeat's present campaign!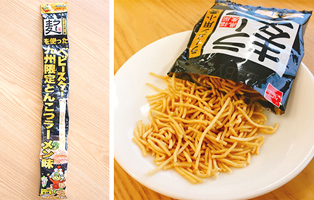 * Win a packet of "Ramugi Baby-Star (Kyushu limited edition tonkotsu ramen flavor)"!
[Details] Click
HERE
!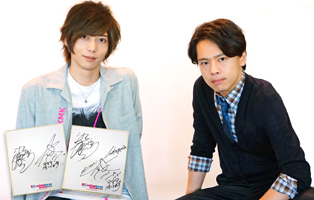 *Win a card signed by Akinori Nakagawa & Toshiyuki Someya!
[Details] Click
HERE
!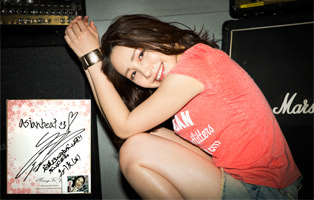 * Win a card and a cheki (photo) autographed by You Kikkawa!
[Details] Click
HERE
!