#48 Interview with "Alice Nine" Vocalist, Shou – Part Two
Alice Nine is like a gateway to Japan for all the young Japan fans throughout the world. Here is part two of my interview with Alice Nine lead vocalist, Shou.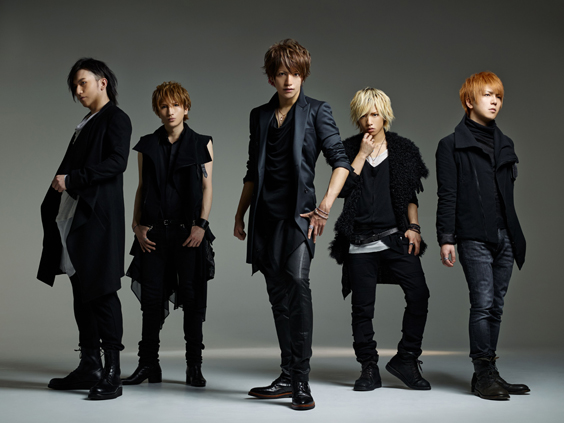 "In 2007, we performed live for the first time in Cologne in Germany and in LA in the US, and it was then that our popularity overseas began to sink in. But at the same time it also seemed kind of odd. Most aspiring artists have a complex towards the West to some degree and we were no different. And even though we were in that sort of mindset and we hadn't even done any promotions towards the international market, they (the overseas fans) were the ones to seek us out."

There are young people all over the world who develop a fanatical love towards Japan and I believe it's up to us to be open to these feelings and relay them back to Japan. So then how should Japanese artists who are trying to take on the global market respond to these audiences? "I think once you start making changes and trying to fit in, that's the end of it." It's true; that's not what fans overseas expect of Japanese artists. Japan is fine just the way it is.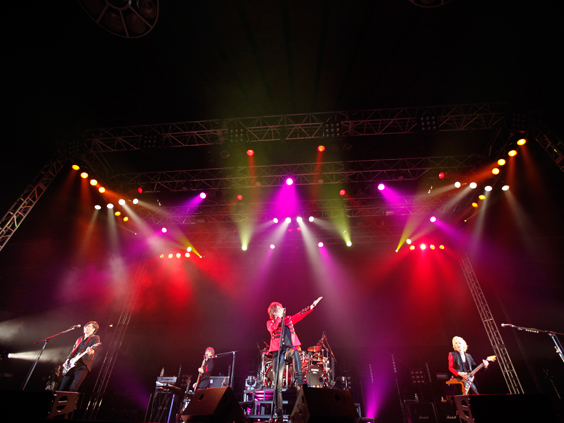 "I want to stay true to my roots, always. I like visual-k music, but I also love anime and manga just the same. I value these inherent elements of Japanese culture that make me who I am, but I also want to express my feelings to the world through my music. I feel the same about fashion too. I like to take things that are universally accepted and incorporate elements of Japan into them. If I can achieve everything I want to achieve and still have fun myself that would be ideal. But there's great expense involved in performing overseas. You really have to work hard in Japan first, before you can make it happen."

I wrote this in part one of my article last week as well but, the more I found out about Alice Nine's popularity overseas I knew that we would one day meet, and once we finally did meet, I discovered that our ways of thinking really aren't that different.

"Like seeking out light in a dark place – that's the feeling I believe underlies the creative expression in music. Whether it's in Japan or overseas, when we play our music it reaches someone somewhere. They're the people I want to play for. When we write our songs, we always try to visualize what it would be like playing them to a live audience. We don't just put out a song and that's the end of it; it's a process that involves seeing the fans who listened to our song and came to see us perform live, and seeing their reaction at the concert. And that also becomes energy to create more new songs as well. It's a process that's as important to us as breathing."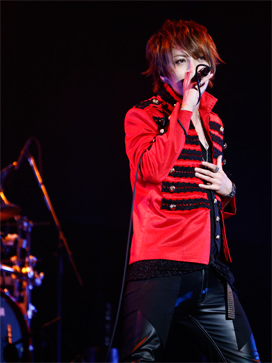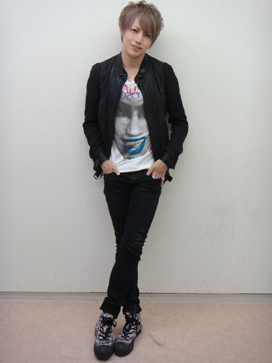 The anime Shou is hooked on at the moment is "Shinsekai yori" ("From the New World").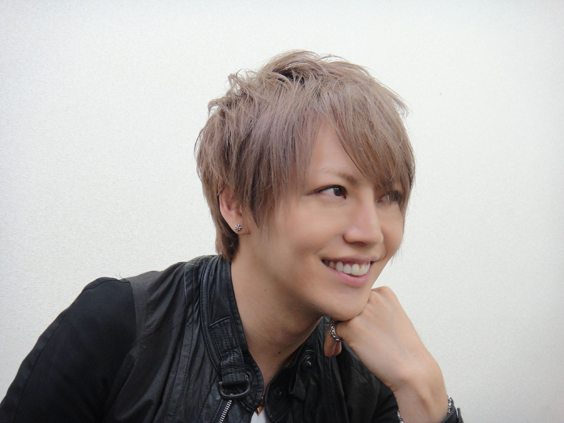 He also says he likes people-watching at cafes.
I spoke with Shou a lot about anime and manga and I asked him his opinion on why he thought Japanese anime has had such a big impact overseas. "I guess you could say it's our disposition towards 'monozukuri' (making things). Our modest and polite culture. When Japanese people believe wholeheartedly in something they want to share it with everybody, and I think it's that feeling that people all over the world have responded to."

I'm sure I'll have many more talks with Shou from now on. Nothing will ever eventuate from not talking. That's what I believe anyway. I look forward to seeing what Alice Nine have in store for us next.

A new article every Wednesday!
Next time: Live in Bangkok and Yangon! Interview with Berryz Kobo

Columnist: Sakurai Takamasa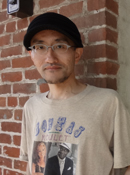 Contents Media Producer, author, journalist, managing director of Contents Street Inc. Chief Editor of iPhone magazine "Tokyo Kawaii Magazine" (ASCII Media Works), World Cosplay Summit Executive Advisor, Chief Researcher at Kodansha/Kodansha BC China Management Laboratory.
Cultural diplomat producing events in 103 cities in 24 countries. Books include "Galapagos-ka no susume"(Kodansha), "'Suteru' de shigoto wa umakuiku"(Diamond-sha), "Nihon wa anime de saiko suru
"(ASCII Shinsho), "Sekai no kawaii kakumei " (PHP Shinsho), and "Anime bunka gaiko "(Chikuma Shinsho). Writes regular columns in the weekly magazine "ASCII" and Yomiuri Shimbun.

●twitter http://twitter.com/sakuraitakamasa/