#49 From Bangkok to Myanmar – Interview with Berryz Kobo Members, Shimizu Saki and Tokunaga Chinami – Part One
On March 9th 2013, Berryz Kobo performed live in Bangkok, Thailand, and then again the following day in Yangon, Myanmar.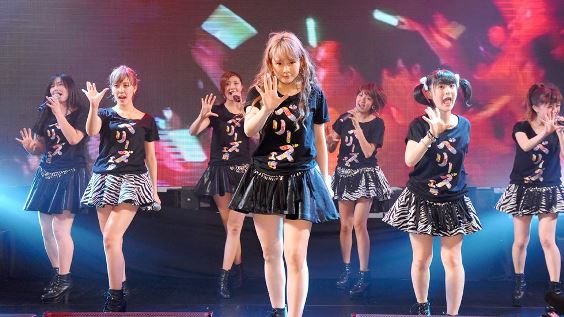 Berryz Kobo live in Bangkok.
For Berryz Kobo, Bangkok is a rather familiar ground. They've performed a full concert there in the past and have been invited to events that have been held there on numerous occasions. In Thailand, the support for Berryz Kobo is strong and I intend on writing about more about their Thai fan base in the coming weeks.

On this occasion, I interviewed Berryz Kobo leader, Shimizu Saki, who lead the group in Thailand, and Tokunaga Chinami, one of the three members (which also included Sudou Maasa and Natsuyaki Miyabi) who performed in the mini-concert at the "Japan Festival 2013" held in Yangon. For Shimizu Saki, this was her fifth time to visit Bangkok. Last year Berryz Kobo even released two cover songs ("cha Cha SING" and "Loving you too much") of popular Thai artist and national icon, Thongchai McIntyre.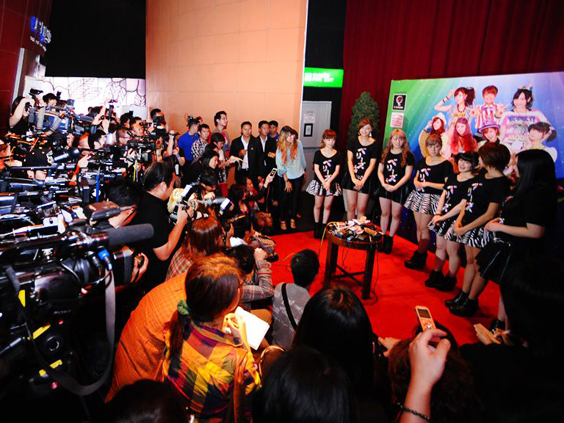 Meeting the Press.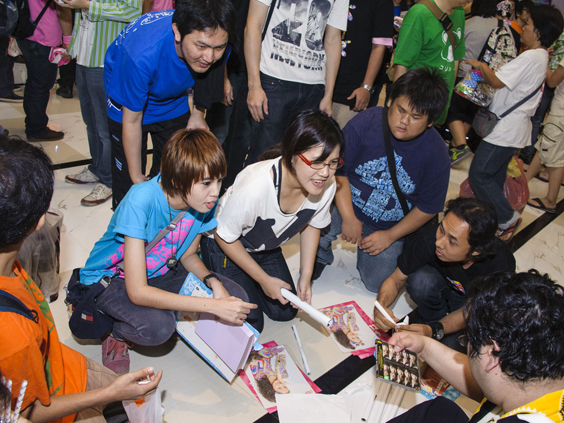 Thai fans.
"When we performed Thongchai's covers, it was the first time for us in Thailand that we had everybody singing along. The songs are obviously well known to all in Thailand, but seeing everybody singing along with us in Japanese; it was a really nice surprise. We don't get the opportunity to perform overseas very often, so when we see fans react like this, it's gratifying but it also takes us a little by surprise as well. To me, this time that we get to spend together with people outside of our own national borders is extremely valuable." (Shimizu)

"This was my fourth visit to Bangkok. The previous time was for the release of "cha cha SING," but none of the other members were available to go during that time so I went by myself. I was just suddenly told one day, "Next week you're going to Bangkok alone" (lol). Of course there are certain feelings of uncertainty about going overseas, but the feelings of excitement are far greater. I also leave Japan feeling like I'm about to go and perform for the world." (Tokunaga)

About one month after their overseas performances, I traveled to Bangkok myself and saw all the write-ups they received in various magazines, shown to me by some of their fans. It reminded me of the importance of going places and seeing things with your own eyes.
"I want to visit as many countries as possible. Just like it says in the lyrics of our song "Asian Celebration," I want to shake hands with people throughout the world through song." (Shimizu)
"Every year we put on performances either in America or in Asia, but I'm also really interested in all the various cultures and the environment overseas on a personal level as well. The next place I want to visit is Indonesia. I don't know anything about Indonesia but that's also why I want to go there." (Tokunaga)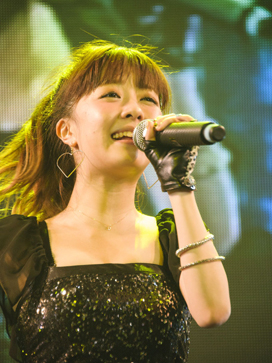 Shimizu Saki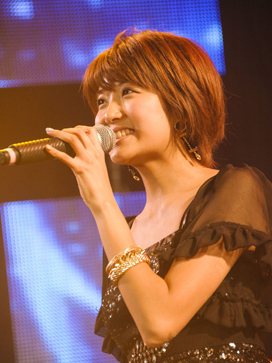 Tokunaga Chinami
If you don't go, you'll never know
and
wanting to go because you don't know
. Young people in Japan are becoming more and more closed-off and introverted and to reverse this situation we need more people who can think like this and assert themselves in such a forward way. This is vital to the future of Japan. Tokunaga Chinami happens to be one such person, and after completing two performances with her group in Bangkok, she then flew on to Yangon to perform again the following day.
This is not something that's easy to do – physically or emotionally. I asked Tokunaga about it and with her unfading smile she told me, "No, I was nervous with excitement the whole way. Just going by the schedule, it's probably the closest I've come in my life thus far to working like a fully-fledged celebrity (lol). Only three of us went on to perform in Myanmar but when we took to the stage we were performing on behalf of the entire group." (Tokunaga)
This was the first time for a well-known Japanese idol group to perform in Yangon. This was a big enough achievement in and of itself, but the other aspect of this trip that interested me greatly was the "Japan Festival 2013." The event was held at the Myanmar Convention Center (in Yangon) and was run by JETRO to introduce Japan made electronics, cosmetics, foodstuffs, office machinery and various other products to the people of Myanmar. This is an event completely different to all your regular Japanese pop-culture themed events that I've introduced in my articles thus far. Reportedly, more than 100 companies and around 25,000 people took part in the event. But I'll reveal more about that next week.
**Shimizu Saki and Tokunaga Chinami will appear on my radio program "Tokyo No.1 Kawaii Radio"
http://www2.jfn.co.jp/kawaraji/
on June 8, 2013. I'll be writing an article on their appearance as well, so keep an eye out.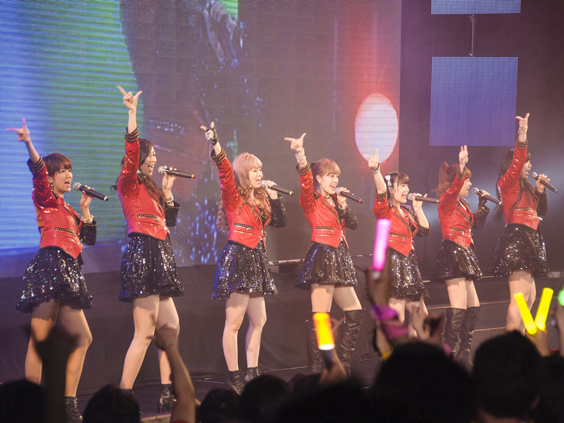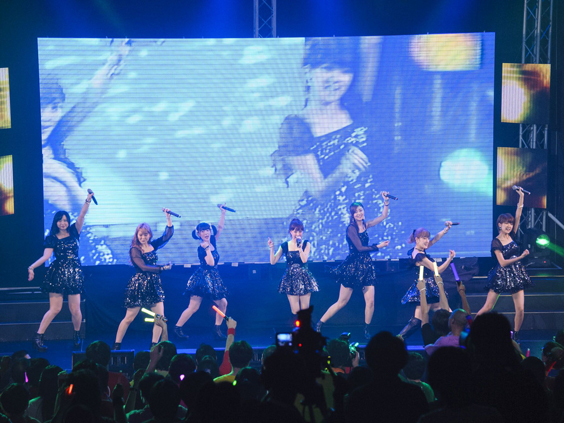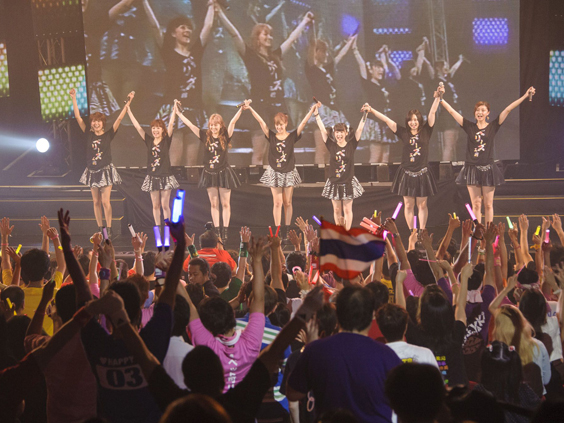 A new article every Wednesday!
Next time: Getting more idols to appear on the world stage – The issues involved.

Columnist: Sakurai Takamasa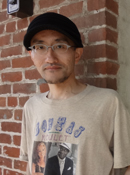 Contents Media Producer, author, journalist, managing director of Contents Street Inc. Chief Editor of iPhone magazine "Tokyo Kawaii Magazine" (ASCII Media Works), World Cosplay Summit Executive Advisor, Chief Researcher at Kodansha/Kodansha BC China Management Laboratory.
Cultural diplomat producing events in 103 cities in 24 countries. Books include "Galapagos-ka no susume"(Kodansha), "'Suteru' de shigoto wa umakuiku"(Diamond-sha), "Nihon wa anime de saiko suru
"(ASCII Shinsho), "Sekai no kawaii kakumei " (PHP Shinsho), and "Anime bunka gaiko "(Chikuma Shinsho). Writes regular columns in the weekly magazine "ASCII" and Yomiuri Shimbun.

●twitter http://twitter.com/sakuraitakamasa/