#66 Coming November 2013: The Live Event that Transcends Genre – A Sakurai Takamasa Production
On the 4th of November 2013, a live event will be held at Matsudo Mori Hall called, "Japan Pop Culture Carnival in Matsudo," and produced by none other than yours truly. I've participated in numerous events overseas and even planned and produced events of my own, but as I've done so I've always wondered if we couldn't hold an event of our own that showcased Japan by combining all the various musical and sub-cultural genres together.
"Japan is a country that makes things unique to Japan."
I've said this numerous times, but there's no real distinction between all the various sub-cultures and genres of music when it comes to what the rest of the world recognizes as being Japanese.
It's just, what's good is good. So I wondered if I couldn't get all the artists who I've worked with throughout my travels all over the world to band together to create one big live event. The people at Matsudo Mori Hall were interested in the work I do in cultural diplomacy and that's how the Japan Pop Culture Carnival began to take shape. Once all your little encounters with various people begin stacking up, big waves begin to form. I've experienced this first hand throughout my work in cultural diplomacy and this is a perfect example.

The lineup:

● Urbangarde
● UP UP GIRLS kakko KARI
● UP UP GIRLS kakko KARI × JOYZ
● Uesaka Sumire
● Kageyama Hironobu
● Kitadani Hiroshi
● JAM Project
● JAM METAL Project with SU-METAL (BABYMETAL)
● JOYZ
● LoVendoЯ
 & More.
● MC: Sakurai Takamasa and Uesaka Sumire

The second lineup of artists to perform will be announced shortly (with possibly more collaboration acts!!).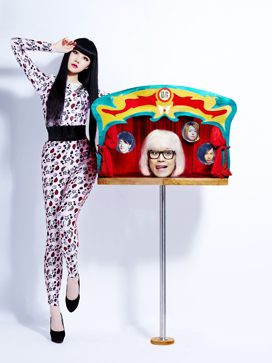 Urbangarde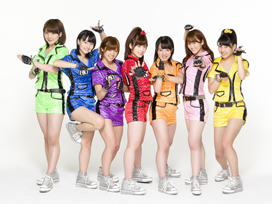 UP UP GIRLS kakko KARI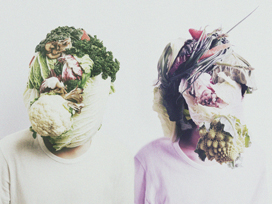 JOYZ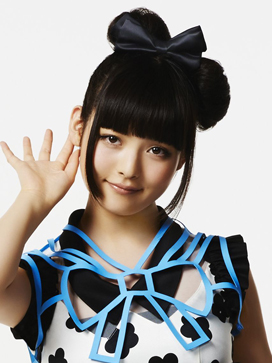 Uesaka Sumire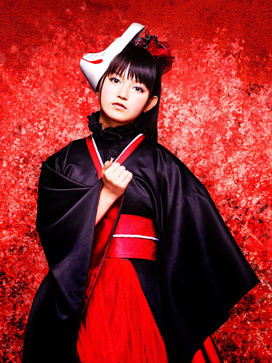 SU-METAL (BABYMETAL)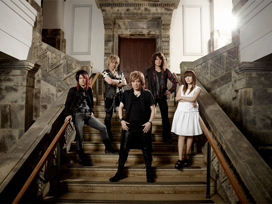 JAM Project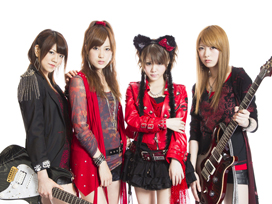 LoVendoЯ
The event will host some exciting acts, including "JAM METAL Project with SU-METAL (BABYMETAL)," a collaboration between JAM Project, lead by Kageyama Hironobu, a man who has really carved a path for Japanese music in the international scene, and SU-METAL from BABYMETAL, a group that's currently drawing a lot of attention on a global scale. Also teaming up to perform together will be UP UP GIRLS kakko KARI and JOYZ who performed in the "idol-meets-band" themed event held at a live house in Shimokitazawa, Shibuya, but this upcoming event will be their first time performing together in a concert hall.
Artists involved in the event are participating because they are passionate about contributing to a cause that seeks to showcase Japanese music to the world. In saying that, though, there were many more artists who support this cause and wanted to participate but unfortunately weren't able to due to work schedule restraints. But I would like to try it out at least another two or three times and try and create an event that reaches even more people throughout the world.
Please have a read of my past articles for more information and my personal thoughts on some of the artists that will feature in this upcoming event.
More info on Japan Pop Culture Carnival in Matsudo 2013
here
(Japanese only).
■UP UP GIRLS kakko KARI×JOYZ
#16 Idol meets Band, Harajuku meets Shimokitazawa. Collaborations Unique to Japan.
■Uesaka Sumire
#39 Cultural Diplomacy with Voice Actress, Uesaka Sumire, in Qatar.
■Kageyama Hironobu
#7 Kageyama Hironobu – the Ani-song Artist Connecting Japan with the World!
■BABYMETAL
#40 BABYMETAL: The Idol Group Set to Take the World by Storm
■LoVendoЯ
#61 From Idol to Band. The First Obstacle: The Live House Dressing Room!? Interview with LoVendoЯ
A new article every Wednesday!
Next time: The latest from the Thai cosplay scene.

Columnist: Sakurai Takamasa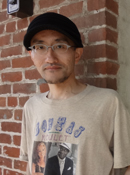 Contents Media Producer, author, journalist, managing director of Contents Street Inc. Chief Editor of iPhone magazine "Tokyo Kawaii Magazine" (ASCII Media Works), World Cosplay Summit Executive Advisor, Chief Researcher at Kodansha/Kodansha BC China Management Laboratory.
Cultural diplomat producing events in 103 cities in 24 countries. Books include "Galapagos-ka no susume"(Kodansha), "'Suteru' de shigoto wa umakuiku"(Diamond-sha), "Nihon wa anime de saiko suru
"(ASCII Shinsho), "Sekai no kawaii kakumei " (PHP Shinsho), and "Anime bunka gaiko "(Chikuma Shinsho). Writes regular columns in the weekly magazine "ASCII" and Yomiuri Shimbun.

●twitter http://twitter.com/sakuraitakamasa/