#67 Kawaii! Central Bangkok Teeming with Japanese Anime Cosplay!
On May 25th 2013, a preliminary round for the World Cosplay Summit was held in central Thailand.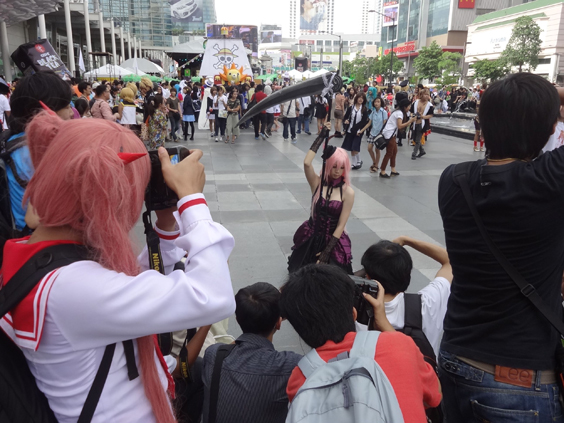 Photo shoots were being held all over the square.
As such, cosplayers from all over converged on one of the public squares in Bangkok. It was like one big cosplay festival – the stars of the show being characters from Japanese anime, of course. I'm sure it needn't be said, but May in Thailand is incredibly hot. You just couldn't do this if the passion wasn't there, and it makes me happy knowing that this is how young people who love Japanese culture feel. One thing that really stood out about this event was the number of cosplayer girls. It was just like watching a cosplay fashion show.

"As girls in Thaliand become more aware of Japanese fashion through Japanese fashion magazines, they've gradually started adapting these styles in ways to bring out their own individuality. I think cosplay culture has played a big part in that. I've seen so many Thai girls, who don't usually wear makeup, go to those kinds of events in full makeup, brimming with confidence and really just enjoying who they are."
This is what Maeda Tsubasa, a Japanese expat who runs a lolita fashion boutique with her sister in Bangkok called "Chu Chu," said to me.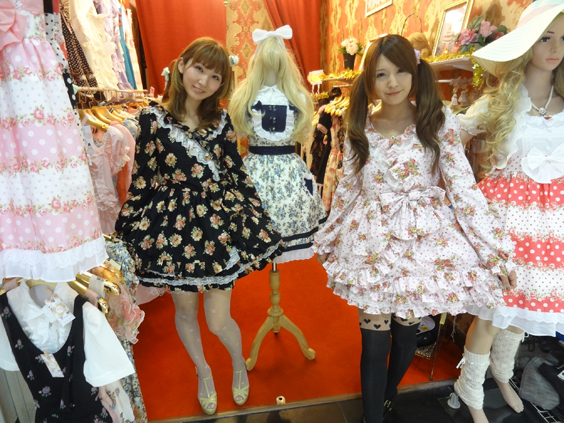 "Chu Chu" owners, Maeda Tsubasa (left) and sister, Maeda Mamu.
It begins with cosplay but leads on to Japanese kawaii fashion. This is a common trend, not only in Thailand, but all over the world. I couldn't tell you how many girls I've met throughout the world who say they developed an interest in everyday fashion because of cosplay.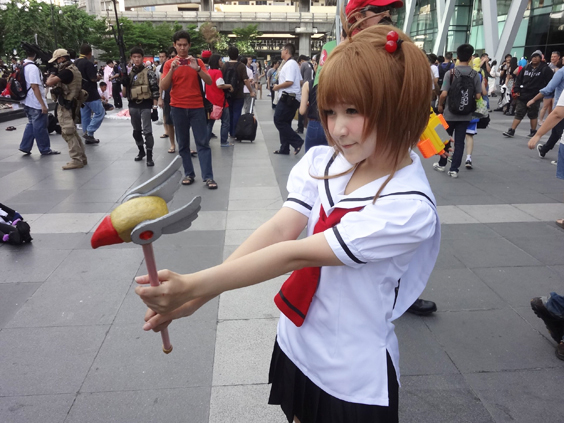 Thai cosplay girls.
Without a doubt, the aspect of Japanese culture that forms the basis for the most number of Japan related events throughout the world right now is cosplay. Japanese people need to develop a better understanding of cosplay culture and more research in the field needs to be done. Even if it's just going and seeing anime characters you know being cosplayed by people overseas and seeing them having a ball doing it, it's definitely a sight worth seeing for yourself.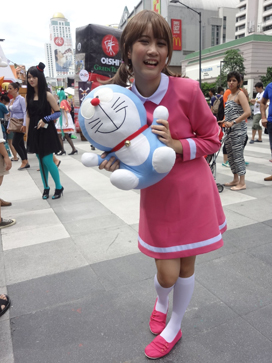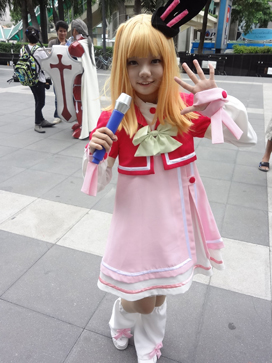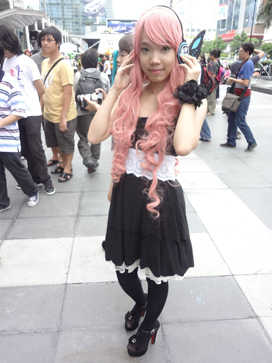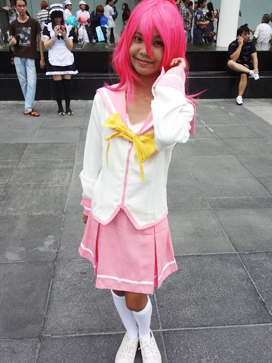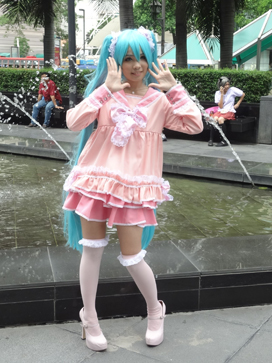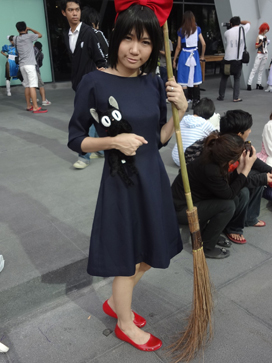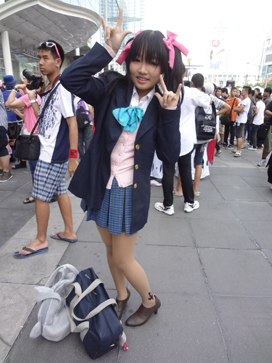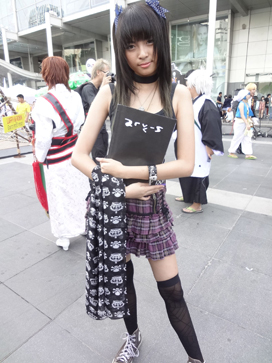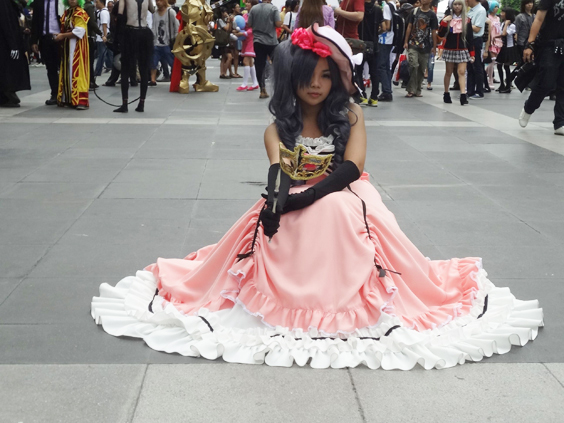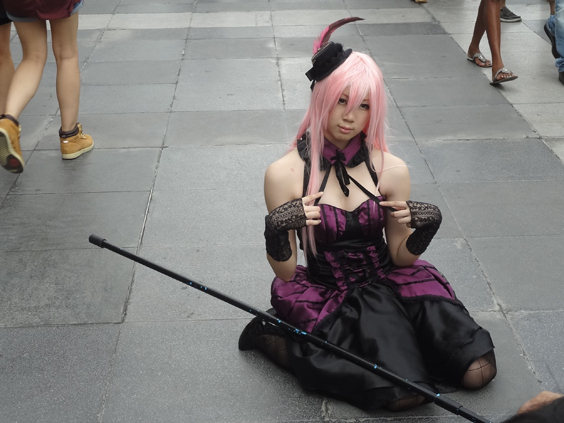 A new article every Wednesday!
Next time: Crazy for Japan – Paris Japan Expo 2013

Columnist: Sakurai Takamasa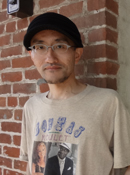 Contents Media Producer, author, journalist, managing director of Contents Street Inc. Chief Editor of iPhone magazine "Tokyo Kawaii Magazine" (ASCII Media Works), World Cosplay Summit Executive Advisor, Chief Researcher at Kodansha/Kodansha BC China Management Laboratory.
Cultural diplomat producing events in 103 cities in 24 countries. Books include "Galapagos-ka no susume"(Kodansha), "'Suteru' de shigoto wa umakuiku"(Diamond-sha), "Nihon wa anime de saiko suru
"(ASCII Shinsho), "Sekai no kawaii kakumei " (PHP Shinsho), and "Anime bunka gaiko "(Chikuma Shinsho). Writes regular columns in the weekly magazine "ASCII" and Yomiuri Shimbun.

●twitter http://twitter.com/sakuraitakamasa/