[JAPAN! JAPAN! JAPAN!] #101 Rome's ROMICS. "Hetalia," "Attack on Titan," "Gintama": The Cross-Border Topics for Discussion are Endless.
ROMICS Cosplay Collection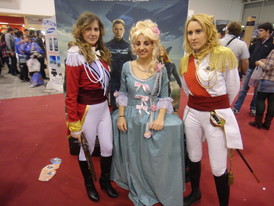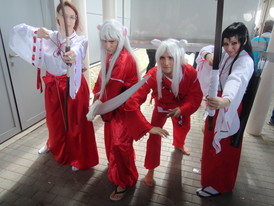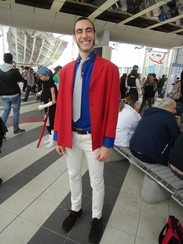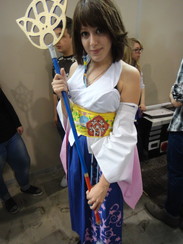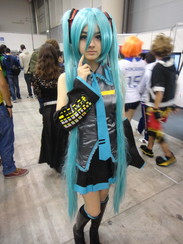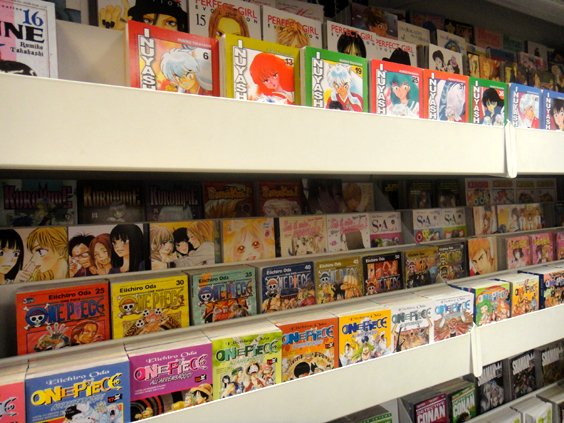 Inside STAR SHOP. Italians love manga.
After ROMICS, I stopped by Star Shop, a store that sells figures and Japanese manga in Italian. This was my first visit to the store in 7 years.
Close to the Piazza del Popolo and a stone's throw from the Spanish steps: Japan.
It was also my first reunion with the store manager in 7 years. You can even find his photo inside my first book, "
Anime Bunka Gaiko
" (Anime Cultural Diplomacy) (Chikuma Shinsho). His favorite manga is still "Naruto," apparently.
"
Tadaima, Italy
!" (Italy, I'm home!)
Trips to Rome just make me want to blurt this out.
Next time I'll tell you a story about Italian girls and Japanese idols.
A new article every Wednesday!
Next time: An Italian girl who simply loves Japanese idols.
Related Articles
J Pop Culture Observations
- Back Number

Columnist: Sakurai Takamasa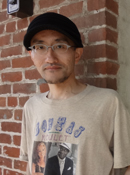 Contents Media Producer, author, journalist, managing director of Contents Street Inc. Chief Editor of iPhone magazine "Tokyo Kawaii Magazine" (ASCII Media Works), World Cosplay Summit Executive Advisor, Chief Researcher at Kodansha/Kodansha BC China Management Laboratory.
Cultural diplomat producing events in 103 cities in 24 countries. Books include "Galapagos-ka no susume"(Kodansha), "'Suteru' de shigoto wa umakuiku"(Diamond-sha), "Nihon wa anime de saiko suru
"(ASCII Shinsho), "Sekai no kawaii kakumei " (PHP Shinsho), and "Anime bunka gaiko "(Chikuma Shinsho). Writes regular columns in the weekly magazine "ASCII" and Yomiuri Shimbun.

●twitter http://twitter.com/sakuraitakamasa/