[J-Pop Culture Observations]#4 On "Cool Japan" – Barcelona's Salon Del Manga with Director Kenji Kamiyama, Part 2

#4 On "Cool Japan" – Barcelona's Salon Del Manga with Director Kenji Kamiyama, Part 2
This week's serialization is a continuation of my interview with director, Kenji Kamiyama, with whom I attended Barcelona's Salon Del Manga as special guest.

Constantly surrounded by die-hard fans right from start with the autograph session, I asked Kamiyama what he would you say was the most memorable episode of the trip.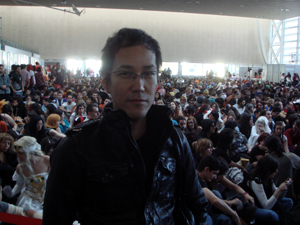 Kenji Kamiyama and the huge crowd at Spain's qualifying round for the World Cosplay Summit.
"That would have to be a conversation I had with one of the local youth about 'Eden of the East.' According to this person, because of the nature of the locality of Barcelona you can get by on tourism alone, so the young people feel there is no need to be so enthusiastic to work. The themes of 'neet' and 'hikikomori' (in the anime) are not just strange concepts, unique to the far-off country known as Japan. I came to realize that the feelings and concerns for the youth of tomorrow is a much bigger, international issue."
There is nothing out there that teaches the meaningless of fighting or the stupidity of war as effectively as Japanese anime. I have met many young people in my travels that have claimed similar. The issues raised in works of anime are getting through to the youth of the world quite clearly.
"A university professor in Barcelona actually wrote a thesis with his students using 'Eden of the East' as the subject matter and he brought it along to show me."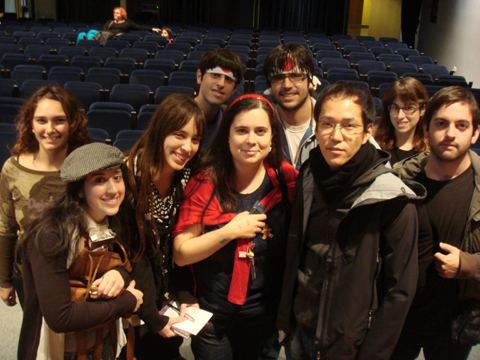 Fans wanting snaps with director Kamiyama were warmly welcomed.
People who speak ill of Japanese anime are generally those who don't watch it. It's easy to understand why student circles trying to protect anime from such narrow minded opinions are sprouting up in various places all over Europe.
The anime industry, a representative of "Cool Japan" and one of Japan's leading growth industries, has never been in such a profitable position as it is now, but through all my travels and experiences I firmly believe the industry still has plenty of room to grow. I asked Kenji Kamiyama for his thoughts on the global marketplace after the experience of this trip.
"We've been too unaware of the situation overseas. Sales and marketing methods, billing systems, etc., all needs to start being dealt with by the anime industry as a whole. I've come to understand that in some respects this is a very serious national and political issue as well."
Although the Japanese government is advocating the "Cool Japan" campaign, there is also a feeling that government policy is not quite in sync with the rest of the world/the situation overseas in many respects. However, I too want to employ everything that I've learned through cultural diplomacy and strive to determine just what can be done to bring the government and the people in line with each other.
Next week: Fukuoka prefecture promoting the "World Seifuku Project."
Sakurai Takamasa - at the forefront of bringing Japan's kawaii culture to the world.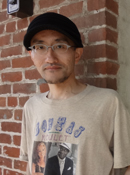 Contents Media Producer, author, journalist, managing director of Contents Street Inc. Chief Editor of iPhone magazine "Tokyo Kawaii Magazine" (ASCII Media Works), World Cosplay Summit Executive Advisor, Chief Researcher at Kodansha/Kodansha BC China Management Laboratory.
Cultural diplomat producing events in over 100 cities in 23 countries (as of July 1st, 2012). Books include "Galapagos-ka no susume" (Kodansha), "'Suteru' de shigoto wa umakuiku" (Diamond-sha), "Nihon wa anime de saiko suru
" (ASCII Shinsho), "Sekai no kawaii kakumei " (PHP Shinsho), and "Anime bunka gaiko " (Chikuma Shinsho). Writes regular columns in the weekly magazine "ASCII" and Yomiuri Shimbun.

●twitter http://twitter.com/sakuraitakamasa/

PRESENTS
All the info. on asianbeat's present campaign!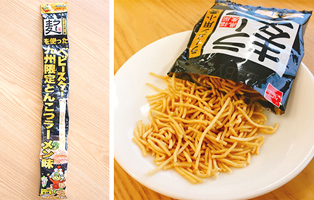 * Win a packet of "Ramugi Baby-Star (Kyushu limited edition tonkotsu ramen flavor)"!
[Details] Click
HERE
!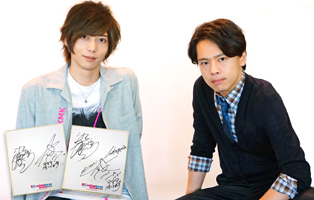 *Win a card signed by Akinori Nakagawa & Toshiyuki Someya!
[Details] Click
HERE
!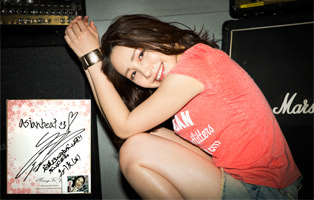 * Win a card and a cheki (photo) autographed by You Kikkawa!
[Details] Click
HERE
!