[J-Pop Culture Observations]#6 In a Frenzy! The 'World Cosplay Summit' Qualifier in Barcelona

#6 In a Frenzy! Report on the World Cosplay Summit Qualifying Round in Barcelona
The thought often crosses my mind, but I feel there is perhaps no bigger difference in enthusiasm for something between Japan and the rest of the world than when it comes to cosplay. The passion for cosplay overseas is simply overwhelming.

Young people from China, Korea, Thailand, Russia, America, Mexico and the individual countries of Europe are all equally incredibly fanatical about cosplay.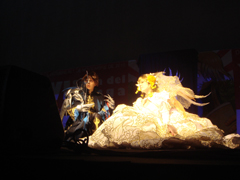 So many couples performed in classical, period outfits. A Spanish thing perhaps!?
The other day I met a female university student in China who was returning home after an international exchange in Japan and she told me, "When I was in Japan I hid the fact that I'm a cosplayer." Which seems like such a wasted opportunity, but this student also felt that of all the countries in the world Japan is the only one with a skewed view on cosplay.
If this is how people all over the world feel it doesn't help international relations in any sense if Japanese themselves are so lukewarm on the matter.
The World Cosplay Summit is held in Nagoya in August each year, where cosplayers from 15 different countries compete for the championship. Previous winners include: Italy 2005, Brazil 2006, France 2007, Brazil 2008, Japan 2009, and Italy 2010.
The qualifying rounds for the event are intense to say the least. It's a fierce battle of showmanship as teams of two put on a 3 minute show, being assessed on performance and of course costume. To these cosplayers Nagoya is a holy land. It's not uncommon to witness participants burst into floods of tears upon announcement of the winner either.
I am an executive advisor for the World Cosplay Summit and have been a judge at the Salon Del Manga in Barcelona for the passed two years running. It's a huge event that the participants look forward to for a whole year. The four members judging the event focus all their attention to the point of utter exhaustion.
The qualifying team from Spain who will go on to compete at the 2011 World Summit was a couple who performed a scene from the anime "Romeo x Juliet." I look forward to catching up with them again in Nagoya.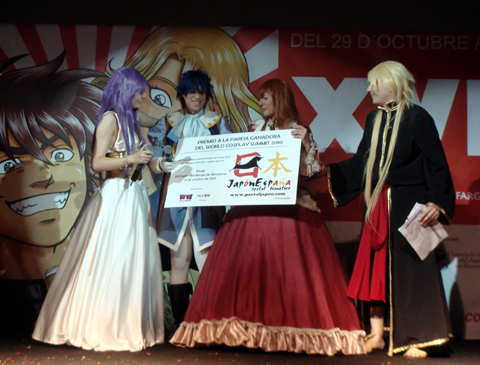 The two girls who received tickets to Nagoya were in bouts of tears on stage.
Next week: Below Freezing Point in Moscow! Report on Russian Girls and their Undying Love for Japanese Visual-K.
Sakurai Takamasa - at the forefront of bringing Japan's kawaii culture to the world.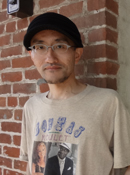 Contents Media Producer, author, journalist, managing director of Contents Street Inc. Chief Editor of iPhone magazine "Tokyo Kawaii Magazine" (ASCII Media Works), World Cosplay Summit Executive Advisor, Chief Researcher at Kodansha/Kodansha BC China Management Laboratory.
Cultural diplomat producing events in over 100 cities in 23 countries (as of July 1st, 2012). Books include "Galapagos-ka no susume" (Kodansha), "'Suteru' de shigoto wa umakuiku" (Diamond-sha), "Nihon wa anime de saiko suru
" (ASCII Shinsho), "Sekai no kawaii kakumei " (PHP Shinsho), and "Anime bunka gaiko " (Chikuma Shinsho). Writes regular columns in the weekly magazine "ASCII" and Yomiuri Shimbun.

●twitter http://twitter.com/sakuraitakamasa/

PRESENTS
All the info. on asianbeat's present campaign!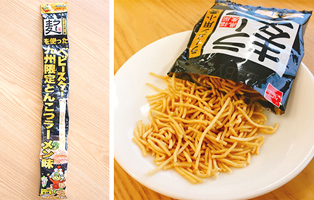 * Win a packet of "Ramugi Baby-Star (Kyushu limited edition tonkotsu ramen flavor)"!
[Details] Click
HERE
!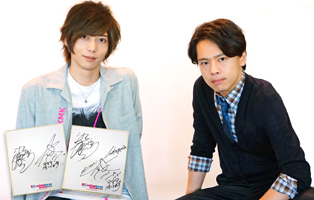 *Win a card signed by Akinori Nakagawa & Toshiyuki Someya!
[Details] Click
HERE
!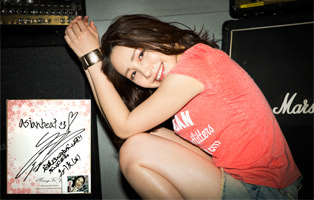 * Win a card and a cheki (photo) autographed by You Kikkawa!
[Details] Click
HERE
!