[J-Pop Culture Observations]#7 Moscow Girls Doing Japanese Visual-k – in Japanese!

#7 Moscow Girls Doing Japanese Visual-k – in Japanese!
Recently, I've been able to find such strong support when on cultural diplomacy ventures, namely, from my Twitter followers living overseas. The majority of these followers are either those who have come to know me through my lectures and international activities, or those who have read my twitterings with globally recognized artists like the Antique Café (Ancafe) members or Intetsu of AYABIE, etc., and became Twitter followers of mine as well.

When I was walking around the event hall at the Salon Del Manga in Barcelona I got a surprise when one person called out to me, "You're Mr. Sakurai, right? My daughter follows you on Twitter. I'm going to call her right now and tell her to come over, please just wait one moment."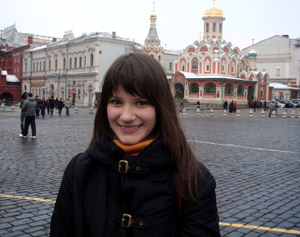 Maria: Japanese enthusiast and one of the people connecting me to Russia.
I got to meet with a group of Twitter followers in November 2010, when I was on visit to Moscow on a cultural diplomacy matter. Apart from the Japan Pop-Culture Festival event which I organized I twittered how I wanted to interact with some of the local Moscow girls and a group of visual-k loving followers answered my call.
As I entered the Japanese restaurant where we arranged to meet I found nine early-teenage girls sitting there waiting for me. It has become somewhat of a recurring pattern for me in my overseas travels but once again I found myself simply amazed by the wealth of knowledge these girls had on Japanese pop-culture. And above all else, I was moved by the depth of their adoration of Japan. They reminded me of myself in my early teenage years when I first listened to the Beatles and the Eagles and immediately became hooked on rock music.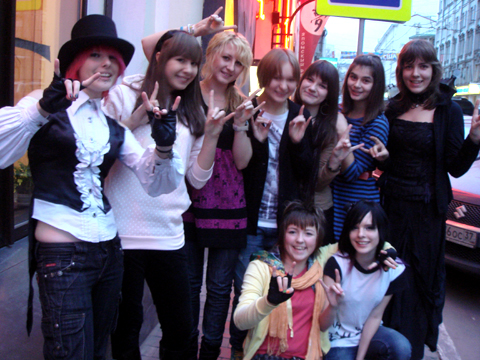 Moscow girls singing "Cherry Saku Yuuki" in Japanese.
I can still recall a conversation I had with the organizer of a J-rock fan community two years ago when I first visited Moscow on a cultural diplomacy assignment. She told me, "In Russia, rock is very much a masculine thing, but through the dispersion of Japanese visual-k, rock has been made available to girls as well."
After we left the Japanese restaurant the girls lined up on the footpath and broke out into a rendition of Ancafe's "Cherry Saku Yuuki" in Japanese. Thank you for loving Japan!
Out Every Wednesday!
Next time: Sakurai Takamasa presents – Moscow's Harajuku Fashion Show: The Auditions.
Sakurai Takamasa - at the forefront of bringing Japan's kawaii culture to the world.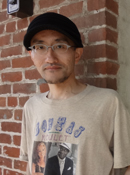 Contents Media Producer, author, journalist, managing director of Contents Street Inc. Chief Editor of iPhone magazine "Tokyo Kawaii Magazine" (ASCII Media Works), World Cosplay Summit Executive Advisor, Chief Researcher at Kodansha/Kodansha BC China Management Laboratory.
Cultural diplomat producing events in over 100 cities in 23 countries (as of July 1st, 2012). Books include "Galapagos-ka no susume" (Kodansha), "'Suteru' de shigoto wa umakuiku" (Diamond-sha), "Nihon wa anime de saiko suru
" (ASCII Shinsho), "Sekai no kawaii kakumei " (PHP Shinsho), and "Anime bunka gaiko " (Chikuma Shinsho). Writes regular columns in the weekly magazine "ASCII" and Yomiuri Shimbun.

●twitter http://twitter.com/sakuraitakamasa/