[J-Pop Culture Observations]#8 Auditions for Moscow's "Harajuku Fashion Show"

#8 Auditions for Moscow's "Harajuku Fashion Show"
In November 2010 I made a visit Moscow to take part in the Japan Pop-Culture Festival, now in its second year running. I was the content producer for the festival but my other roles also included emceeing and stage directing on the day of the event. The theme for this year was "Anime Pilgrimage!"

A select group of girls chosen at the audition stage took to Moscow's "35mm Cinema" stage wearing some of the most popular brands coming out of Japan and strutted their stuff for the "Harajuku Fashion Show" – the main attraction of the event comprising elements of Japanese anime, fashion, games, and music.

The brands on show this year were Alice and the Pirates, ALGONQUINS, BABY, THE STARS SHINE BRIGHT, Chantily, CONOMi, and PUTUMAYO – all brands highly popular with girls the world over.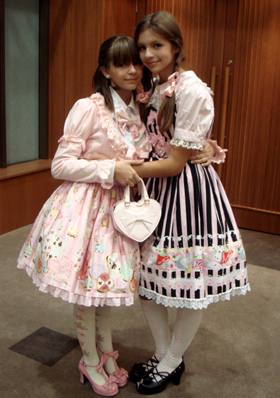 Sisters auditioning together. Both were selected!
Auditions for the show were held two days before the actual event. I was far more nervous during the auditions than when I was emceeing on the actual day and once it was all over I just wanted to collapse in a heap. Trying to narrow down about 40 contestants at one time, each within the short time span of only 2-3 minutes, all the while trying to keep in mind the ideal image of what the brand is trying to represent and not to mention critiquing the fit of the clothes themselves, was certainly no mean feat.
But in Russia there was such a broad range of girls with varying looks and features that gathered for the event that a number of them could have been said to represent the brand's image perfectly.
So why is it that we decided to audition regular school students instead of professionals? I was quite adamant about this as producer because I wanted to use the show as a way of getting local youth to actually start wearing Harajuku fashion. Unlike Japan, other countries are surprisingly quite conservative when it comes to fashion. So the plan was simply to get girls who are interested in Japanese brands but are usually too conscious of what others think to wear them in public, to actually try on some of the looks coming out of Harajuku and display them in front of a large crowd of people. Of course the clothes would have looked good on the models if we just went with professionals, but by using amateurs the audience and the wearers of the clothes themselves develop a recognition and confidence in wearing Japanese "kawaii" fashion.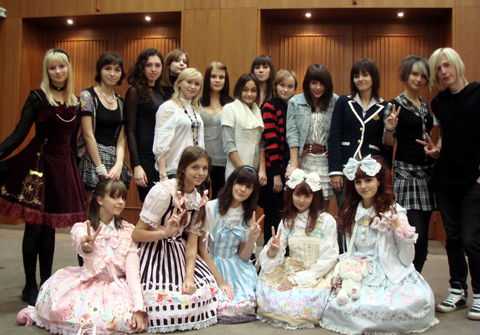 Seventeen of the girls and one boy who qualified for the fashion show.
Thus 21 models were chosen and two days later the curtains went up on Moscow's "Harajuku Fashion Show."
Out Every Wednesday!
Next Time: Kawaii overload! Report on the models of Moscow's "Harajuku Fashion Show"
Sakurai Takamasa - at the forefront of bringing Japan's kawaii culture to the world.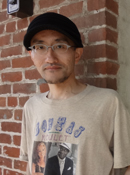 Contents Media Producer, author, journalist, managing director of Contents Street Inc. Chief Editor of iPhone magazine "Tokyo Kawaii Magazine" (ASCII Media Works), World Cosplay Summit Executive Advisor, Chief Researcher at Kodansha/Kodansha BC China Management Laboratory.
Cultural diplomat producing events in over 100 cities in 23 countries (as of July 1st, 2012). Books include "Galapagos-ka no susume" (Kodansha), "'Suteru' de shigoto wa umakuiku" (Diamond-sha), "Nihon wa anime de saiko suru
" (ASCII Shinsho), "Sekai no kawaii kakumei " (PHP Shinsho), and "Anime bunka gaiko " (Chikuma Shinsho). Writes regular columns in the weekly magazine "ASCII" and Yomiuri Shimbun.

●twitter http://twitter.com/sakuraitakamasa/

PRESENTS
All the info. on asianbeat's present campaign!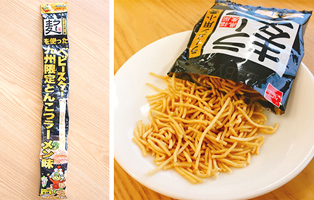 * Win a packet of "Ramugi Baby-Star (Kyushu limited edition tonkotsu ramen flavor)"!
[Details] Click
HERE
!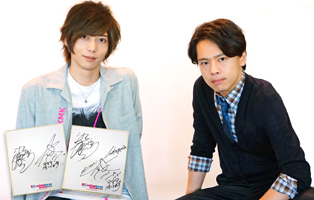 *Win a card signed by Akinori Nakagawa & Toshiyuki Someya!
[Details] Click
HERE
!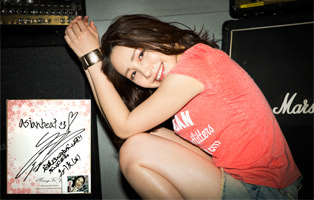 * Win a card and a cheki (photo) autographed by You Kikkawa!
[Details] Click
HERE
!