[J-Pop Culture Observations]#9 Love Calls from Models in Moscow– "We love Japan!"

#9 Love Calls from Models in Moscow– "We love Japan!"
Moscow's Japan Pop-Culture Festival – "Harajuku Fashion Show," October 2010.
As reported in my previous article, 18 amateur models, selected by yours truly at the auditions, returned for the big day and it was really quite compelling watching them strut their stuff down the catwalk in front of an audience of 7800 at the packed out theatre.

As a producer I felt truly blessed watching over these girls exuding sheer joy as they stood before the mass of people in their iconic garments. Camera flashes dazzled amongst the buzz of the lively crowd.

--"This is the most exhilarating thing I've ever done."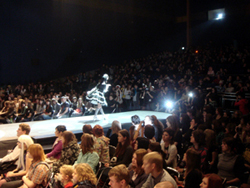 Many mistook the runway models for professionals when they were broadcast on NHK News.
--"I watched on as a spectator at last year's event, but walking down the catwalk as a model is just the greatest!"
These were some of the things the girls had to say to me when I made my way to the dressing room backstage after the show. And then…
"We love Japan!"
Hearing the girls all call out in unison was the greatest reward I could have asked for and a love call to all of Japan. I had no idea how fond the youth of Russia are of Japan. The fact that most Japanese would not be aware of this is the saddest thing of all – for both Japan and for Russia.
It needn't be said but Russia is a neighboring country of Japan and a major power at that. Everybody knows all too well the various political issues relating to these two nations but young people in Russia are able to put all that aside and through the vehicle of pop-culture they have developed an interest and affection for Japan.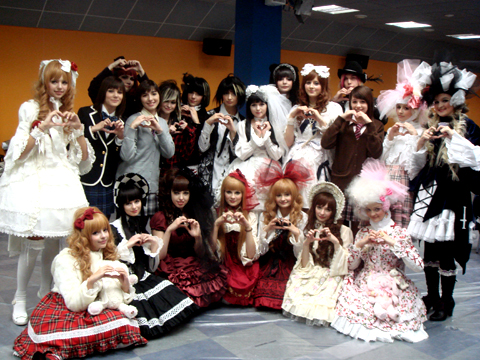 Backstage after the show – right before declaring, "We love Japan!"
Witnessing the scenes at yesterday's event I was reminded of the closing of the first Japan Pop-Culture Festival held in 2009, when I felt on the verge of tears at the love for Japan that was being poured out by all those that took part in the event.
Even as the content producer for the Japan Pop-Culture Festival I feel it's quite likely that I am the one who's most emotionally moved in the end. Thank you, Moscow!
Out Every Wednesday!
Next Time: Fukuoka's "World Seifuku Project" Pervading Russia!?
Sakurai Takamasa - at the forefront of bringing Japan's kawaii culture to the world.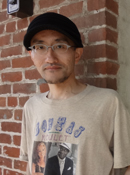 Contents Media Producer, author, journalist, managing director of Contents Street Inc. Chief Editor of iPhone magazine "Tokyo Kawaii Magazine" (ASCII Media Works), World Cosplay Summit Executive Advisor, Chief Researcher at Kodansha/Kodansha BC China Management Laboratory.
Cultural diplomat producing events in over 100 cities in 23 countries (as of July 1st, 2012). Books include "Galapagos-ka no susume" (Kodansha), "'Suteru' de shigoto wa umakuiku" (Diamond-sha), "Nihon wa anime de saiko suru
" (ASCII Shinsho), "Sekai no kawaii kakumei " (PHP Shinsho), and "Anime bunka gaiko " (Chikuma Shinsho). Writes regular columns in the weekly magazine "ASCII" and Yomiuri Shimbun.

●twitter http://twitter.com/sakuraitakamasa/

PRESENTS
All the info. on asianbeat's present campaign!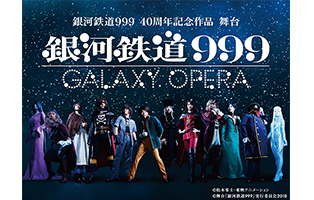 * Win 2 pairs of tickets to the play "Ginga Tetsudo 999" -GALAXY OPERA- Kitakyushu Performance!
[Details] Click
HERE
!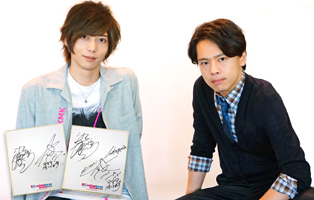 *Win a card signed by Akinori Nakagawa & Toshiyuki Someya!
[Details] Click
HERE
!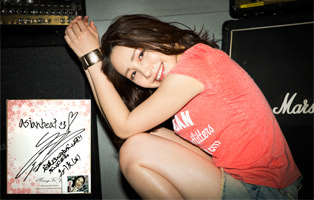 * Win a card and a cheki (photo) autographed by You Kikkawa!
[Details] Click
HERE
!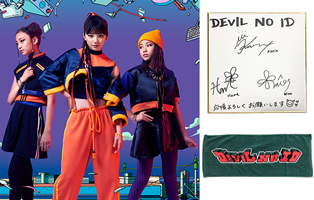 * Win a card or a towel autographed by DEVIL NO ID
[Details] Click
HERE
!