[J-Pop Culture Observations]#11 Waiting in Line for Two Hours! Shanghai's COMICUP is Thriving!

#11 Waiting in Line for Two Hours! Shanghai's COMICUP is Thriving!
Fanzine events in China are intense! At least that's what I have been told on several occasions by my younger Chinese friends and acquaintances. I thought I had better check it out for myself at some point, and that opportunity finally came on December 12, 2010, when I took part in Shanghai's COMICUP.

I arrived at the event grounds at 10am to find that a massive queue had already begun to form. There were so many people that they even had crowd control regulating traffic. It took two hours waiting in line with the occasional flurry of drizzle before I made it into the event but no one was deterred; there weren't any people giving up and heading home. Everyone was pretty determined.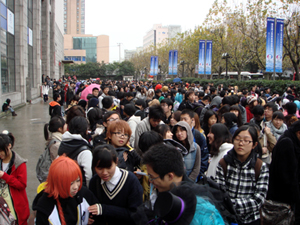 Standing in line for 1~2 hours with occasional drizzle. No one was giving up and going home.
There were a fair few number of cosplayers that I could see waiting in line (even on the subway on the way there), but once inside it was like a cosplay paradise. It's possible that even half the attendees there were cosplayers. I'll be reporting all the latest on the cosplay situation in Shanghai in my next article.
COMICUP attracts more than 500,000 people each meet. Try to imagine a slightly smaller scale version of Japan's Comiket (Comic Market) and you'll get the picture. The atmosphere is really no different to Comiket either.
One of the things that struck me at the event was how many people there are writing fanzines in China. And the overwhelming passion for Japanese manga and anime of course.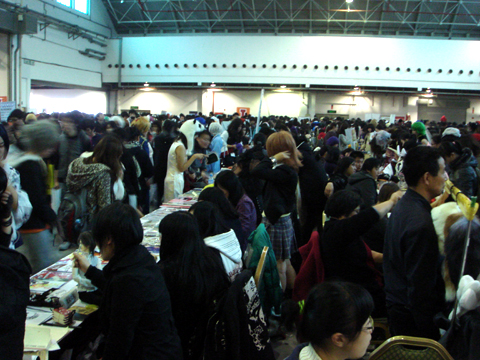 People and more people! The atmosphere was a buzz.
Hardly any of the people at the event appeared to be of Japanese origin, but being at COMICUP was just like being in Japan.
I was approached by a local boy who could speak Japanese.
"Are you Japanese?"
"Yes. Are you an otaku?"
"Of course!"
He replied excitedly.
"I hope you will relay information of this event back to Japan so that we can start spreading some positive news about Japan and China."
This was the kind of response I got from several of the young attendees in Shanghai. Japanese people don't know that there are numerous fanzine events like COMICUP being held in China. There isn't even any news of such events that gets reported. Why? Perhaps it's because these kinds of events are considered to be merely an extension of "regular life" in Japan. But it's within this "regular life" that we are able to transcend cultural borders and understand each other. That's where we share common values.
It re-inspired me as a journalist to go back to Japan and spread the word of the "regular lives" of these young people who share a love of Japanese pop-culture.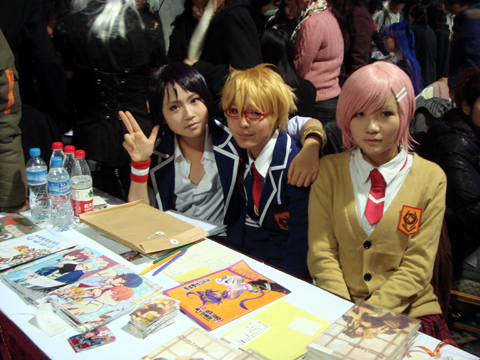 Cosplayers manning a booth. Both buyers and sellers were making the most of the day at COMICUP.
Out Every Wednesday!
Next time: COMICUP: a cosplayer's paradise. The latest info on cosplay in Shanghai!
Sakurai Takamasa - at the forefront of bringing Japan's kawaii culture to the world.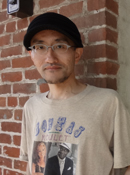 Contents Media Producer, author, journalist, managing director of Contents Street Inc. Chief Editor of iPhone magazine "Tokyo Kawaii Magazine" (ASCII Media Works), World Cosplay Summit Executive Advisor, Chief Researcher at Kodansha/Kodansha BC China Management Laboratory.
Cultural diplomat producing events in over 100 cities in 23 countries (as of July 1st, 2012). Books include "Galapagos-ka no susume" (Kodansha), "'Suteru' de shigoto wa umakuiku" (Diamond-sha), "Nihon wa anime de saiko suru
" (ASCII Shinsho), "Sekai no kawaii kakumei " (PHP Shinsho), and "Anime bunka gaiko " (Chikuma Shinsho). Writes regular columns in the weekly magazine "ASCII" and Yomiuri Shimbun.

●twitter http://twitter.com/sakuraitakamasa/

PRESENTS
All the info. on asianbeat's present campaign!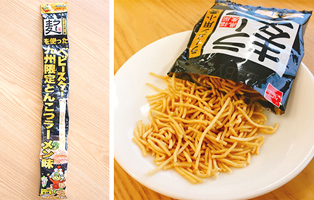 * Win a packet of "Ramugi Baby-Star (Kyushu limited edition tonkotsu ramen flavor)"!
[Details] Click
HERE
!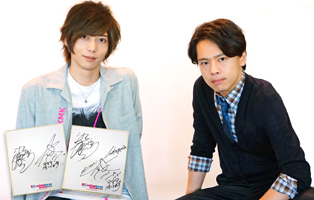 *Win a card signed by Akinori Nakagawa & Toshiyuki Someya!
[Details] Click
HERE
!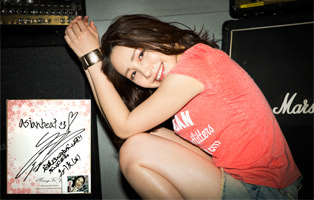 * Win a card and a cheki (photo) autographed by You Kikkawa!
[Details] Click
HERE
!