[J-Pop Culture Observations]#12 The Latest Cosplay News and Trends Coming out of Shanghai's Cosplayer Haven, COMICUP!

#12 The Latest Cosplay News and Trends Coming out of Shanghai's Cosplayer Haven, COMICUP!
COMICUP is a fanzine event that was held in Shanghai in December 2010. The attitude towards fanzines over there is certainly feverish to say the least, but what surprised me most was the number of cosplayers. It seemed as though about half the attendees there were cosplayers.

Character favorites were without a doubt Hatsune Miku and the various other characters that appear in Vocaloid. There might have been even as many as half of the cosplayers there dressed as Miku or another Vocaloid related character.The next most depicted characters were those of the Toho Project (or Project Shrine Maiden) series. I discovered the popularity of Toho Project upon arrival in China but here I got to witness it with my own eyes.

The interesting thing was that characters from "Naruto," "Bleach," "One Piece," and other such anime/manga that are usually so overwhelmingly present at these kinds of events in Europe were almost non-existent in Shanghai. That's not to say that these series aren't popular there (in fact it's just the opposite), but the trend seems to be more to dress as the characters of the games/manga/anime, etc., that you're really hooked on right now. And there may be just a tad bit of showing off involved as well, declaring how up-to-date you are on the latest works.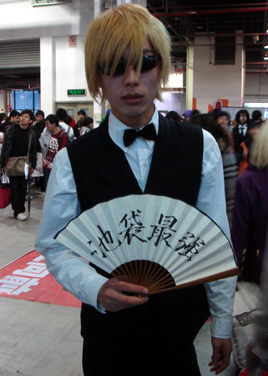 I wonder if this "Durarara!!" fan has ever been to Ikebukuro? Shame I forgot to ask.
You could say it's similar to wanting to wear the latest collection by a particular brand or keeping up with the latest trends. In any case, it stems from the psychological desire to want to wear new things and new trends. The reason for the sudden rapid increase in sales of Japanese fashion magazines in China may also be indirectly linked to the current state of cosplay over there.

I met many "Bakuman," "Durarara!" and "Project Railgun" cosplayers at the event, with "K-on!!" heading the list.

The funny thing was, each time I asked one of the girls there for a photo, a group of cameramen would instantly swarm in behind me to get photos as well. It was like they were using me to get the photos they were too afraid to ask the girls for themselves.

In any case, it was quite a sight to see such an array of cosplayers. The cosplay scene in China certainly has my attention.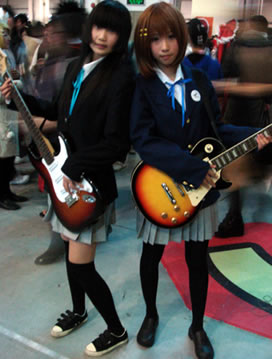 "K-on!!" cosplayers are rapidly multiplying all over the world.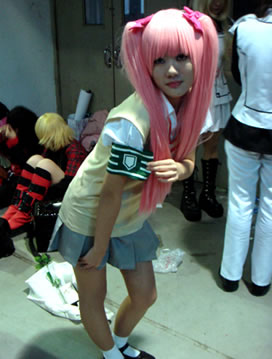 "Project Railgun" cosplayers were also in abundance.
Out Every Wednesday!
Next time: Special feature on Hatsune Miku and Vocaloid – the cosplayer's character of choice at COMICUP!
Sakurai Takamasa - at the forefront of bringing Japan's kawaii culture to the world.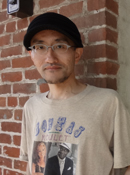 Contents Media Producer, author, journalist, managing director of Contents Street Inc. Chief Editor of iPhone magazine "Tokyo Kawaii Magazine" (ASCII Media Works), World Cosplay Summit Executive Advisor, Chief Researcher at Kodansha/Kodansha BC China Management Laboratory.
Cultural diplomat producing events in over 100 cities in 23 countries (as of July 1st, 2012). Books include "Galapagos-ka no susume" (Kodansha), "'Suteru' de shigoto wa umakuiku" (Diamond-sha), "Nihon wa anime de saiko suru
" (ASCII Shinsho), "Sekai no kawaii kakumei " (PHP Shinsho), and "Anime bunka gaiko " (Chikuma Shinsho). Writes regular columns in the weekly magazine "ASCII" and Yomiuri Shimbun.

●twitter http://twitter.com/sakuraitakamasa/