[J-Pop Culture Observations]#18 Hokkaido Dreaming: One Hong Kong Maid's Dream to Visit Japan's Snowy Isle

#18 Hokkaido Dreaming: One Hong Kong Maid's Dream to Visit Japan's Snowy Isle
April 2011: my first visit to Hong Kong in 9 years and I was lucky enough to find support in some of my Twitter followers during my stay. (I don't know what I'd do without Twitter anymore!)
I arrived in Hong Kong late at night on my first day, but that didn't seem to deter one group of local otaku from meeting up with me at maid café, MATSURI.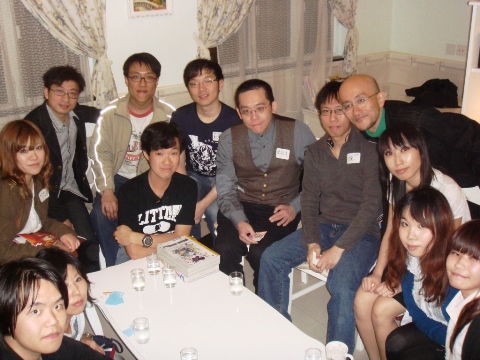 The group of Hong Kong otaku who joined me for a late night cap at maid café, MATSURI.
The anime of the moment in Hong Kong, for both guys and girls, I learned was "Puella Magi Madoka Magica." I was also rather struck by the eminent popularity of "Kalafina," the closing theme song for that series.

Chatting with this group of otaku I discovered they are far more up-to-date on the latest info on Japanese anime than first thought, and they even ended up teaching me a thing or two.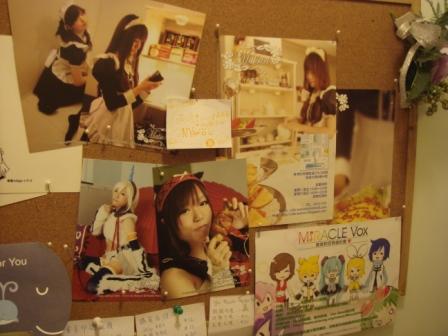 Maid café, MATSURI, opened in 2009 and has been open for business everyday since. It's only a small shop so it runs on a reservation system. It would seem that the majority of their customers are also girls, and surely enough, when I visited the shop the table opposite me was a group of girls. They even seemed to be engaged in lively anime talk.

According to the owner, the idea behind MATSURI isn't your regular manga fantasy maid café, but rather a more legitimate, traditional flavor. So it would appear then that each of maid café's in Hong Kong have their own particularities and characteristics.

I had the opportunity to interview Serusu, one of the maids from MATSURI, (but dressed in her own regular, casual clothes for the interview), who says she's really taken by the whole maid culture.
"There is something really wonderful about the serving spirit of the maid. I wanted to become that kind of thoughtful and caring person."

After becoming a maid at the café she says her attitude and behavior towards the people around her also changed.
"I'm still yet to visit Japan but it's definitely a place I want to go one day. I want to see Hokkaido in the winter. Sapporo, Furano…I really want to go to an onsen (hot spring) where I can just sit and gaze around at the snow covered surroundings. I want to go to Tokyo and go shopping in Shibuya. Of course, a visit to a maid café in Akihabara would also be on the itinerary."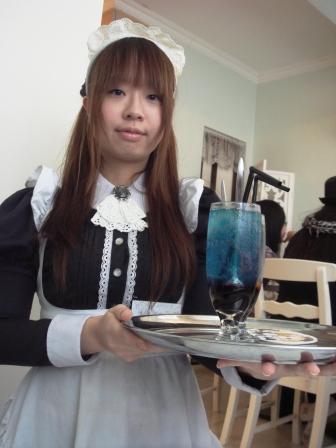 The maids were all big anime fans.
Her interest in Japan apparently began in middle school, when she picked up some Japanese manga and fashion magazines. "My favorite manga was "Kamikaze Kaito Jeanne," published in "Ribon." The heroine was beautiful yet strong as well, and there were also those romantic elements to the story. The first collection of artworks I bought was also from that series."

Shanghai, Hong Kong, Taipei, Beijing. The interesting thing about the maid café's wherever you go in these cities is the greeting from the maids when you enter the store. "Welcome back, master, my lady," spoken in Japanese. Even at events I attended in Hawaii and California where maid cafés were being run, they all maintain this greeting in Japanese. If it's not said in Japanese it just doesn't seem to sit right with the maids or with the customers. From a Japanese point of view this might seem a bit strange at first, but if you think about it the same thing is going on in Japan all the time. Go to one of the foreign theme parks and you'll see – it's the same pattern just in a different language. I'm sure everyone would find it strange if when visiting these places you were greeted with extremely formal Japanese.

Through the filter of maid culture Japanese culture and language is spreading throughout the world. As a Japanese I feel that this is something that should be encouraged further.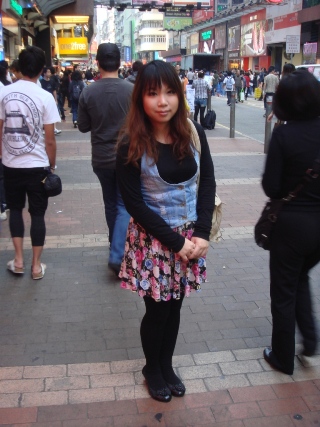 "I want to go to Hokkaido!" says Serusu, the maid who kindly showed me around Hong Kong.
Out Every Wednesday!
Next time: Maid Café's Beijing-style! Just what kind of maids will we find there? Stay tuned to find out!
Columnist: Sakurai Takamasa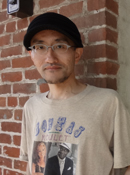 Contents Media Producer, author, journalist, managing director of Contents Street Inc. Chief Editor of iPhone magazine "Tokyo Kawaii Magazine" (ASCII Media Works), World Cosplay Summit Executive Advisor, Chief Researcher at Kodansha/Kodansha BC China Management Laboratory.
Cultural diplomat producing events in over 100 cities in 23 countries (as of July 1st, 2012). Books include "Galapagos-ka no susume" (Kodansha), "'Suteru' de shigoto wa umakuiku" (Diamond-sha), "Nihon wa anime de saiko suru
" (ASCII Shinsho), "Sekai no kawaii kakumei " (PHP Shinsho), and "Anime bunka gaiko " (Chikuma Shinsho). Writes regular columns in the weekly magazine "ASCII" and Yomiuri Shimbun.

●twitter http://twitter.com/sakuraitakamasa/

PRESENTS
All the info. on asianbeat's present campaign!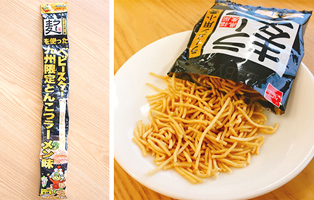 * Win a packet of "Ramugi Baby-Star (Kyushu limited edition tonkotsu ramen flavor)"!
[Details] Click
HERE
!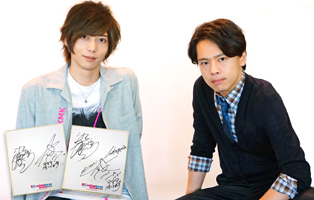 *Win a card signed by Akinori Nakagawa & Toshiyuki Someya!
[Details] Click
HERE
!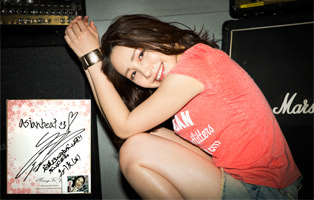 * Win a card and a cheki (photo) autographed by You Kikkawa!
[Details] Click
HERE
!