[J-Pop Culture Observations]#19 Feeling Right at Home! Hanging Out at Beijing's "Yaneura" – an Izakaya/Maid Café Hybrid

#19 Feeling Right at Home! Hanging Out at Beijing's "Yaneura" – an Izakaya/Maid Café Hybrid
The unique convergence of maid café and izakaya that is "Yaneura" (Attic) opened sometime after my last visit to Beijing in October last year, yet it seems to have already become the hangout spot for many of my Chinese friends living there. I got in touch with them immediately upon my arrival, and while we did do other things and go other places during my stay, the vibe at Yaneura was just so relaxing that I found myself making consecutive visits over the three days I spent in Beijing.

Yaneura was established through an amalgamation of a group of shops, with each having their own individual rooms.
I spoke with the sole owner, Hiroyuki Minegishi, who by day is an intern at Beijing University Medical Faculty.
"I'm a doctor and an otaku, so my goal is to try and achieve a perfect balance of both."

I met up with Minegishi at Beijing University the day prior and he was everything you would expect a doctor to be.
"From around 2004 I decided that I wanted to open a maid café here in Beijing. I just thought it would good to have a place where otakus can gather and Chinese and Japanese can interact with each other. I'm extremely grateful to my otaku friends in Beijing who have been really supportive. This shops' specialty is teppanyaki and the all-encompassing Japanese-style service of our maids."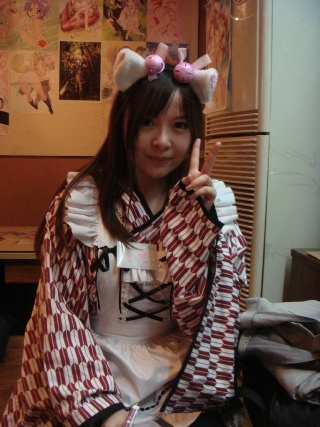 The maids in China are all big anime fans.
Other menu items such as the piping hot okonomiyaki is certainly not lacking in flavor and is just as you would find in a restaurant in Japan. As one might expect of any izakaya, this one too is quite popular with Japanese business men.
One night my friends in Beijing who organize Japanese voice-over acting events had a meeting at Yaneura. The funny thing at this particular meeting was, though, that even though there were a couple of Japanese amongst the members, everyone there could speak Chinese and yet the meeting was held in Japanese.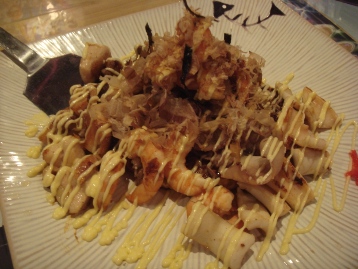 The teppanyaki was piping hot and delicious.
The table next to ours was a group of local university students – all anime fans, naturally.
With everyone drinking together in a place like I began to forget where I actually was. I was in China, of course, but there weren't any borderlines or indicators that suggested so.

There are a lot of countries out there in the world. Different languages. Different cultures. A lot of differences in general. With people coming from such diverse backgrounds understanding each other can be quite difficult.
But if you find someone who shares the same values as you, you begin to want to know more about that person and their country, and gradually you both begin to break down each other's barriers of so-called "difference."

Through a shared love of anime and manga people throughout the world have an opportunity to connect and understand each other. And in a world that is so often wrought with wars I doubt there would be anyone who would object to using this shared interest to make the world a brighter place.

Minegishi's initiative with Yaneura, I believe, is also successive of these ideals and a form of cultural diplomacy in its own rite, as he attempts to bring the Japan-China relationship to more familiar grounds.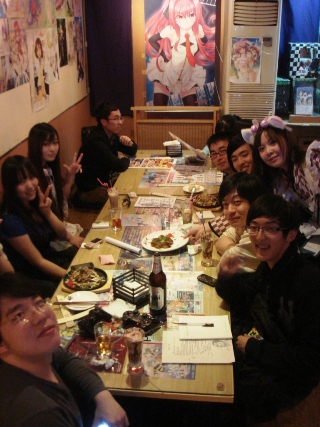 Yaneura has become a bit of a hangout for university students.
Out Every Wednesday!
Next time: U.S. Bound! New Jersey's AnimeNEXT with Kanon of AnCafe!
Columnist: Sakurai Takamasa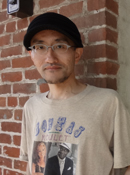 Contents Media Producer, author, journalist, managing director of Contents Street Inc. Chief Editor of iPhone magazine "Tokyo Kawaii Magazine" (ASCII Media Works), World Cosplay Summit Executive Advisor, Chief Researcher at Kodansha/Kodansha BC China Management Laboratory.
Cultural diplomat producing events in over 100 cities in 23 countries (as of July 1st, 2012). Books include "Galapagos-ka no susume" (Kodansha), "'Suteru' de shigoto wa umakuiku" (Diamond-sha), "Nihon wa anime de saiko suru
" (ASCII Shinsho), "Sekai no kawaii kakumei " (PHP Shinsho), and "Anime bunka gaiko " (Chikuma Shinsho). Writes regular columns in the weekly magazine "ASCII" and Yomiuri Shimbun.

●twitter http://twitter.com/sakuraitakamasa/

PRESENTS
All the info. on asianbeat's present campaign!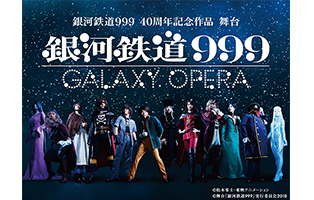 * Win 2 pairs of tickets to the play "Ginga Tetsudo 999" -GALAXY OPERA- Kitakyushu Performance!
[Details] Click
HERE
!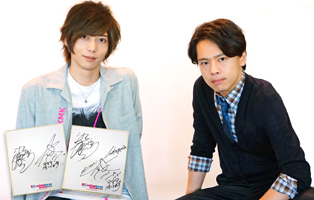 *Win a card signed by Akinori Nakagawa & Toshiyuki Someya!
[Details] Click
HERE
!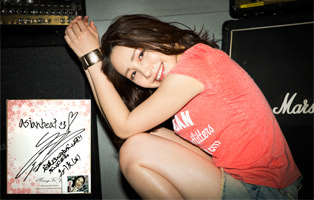 * Win a card and a cheki (photo) autographed by You Kikkawa!
[Details] Click
HERE
!