#35 Interview with Ai Takahashi Pt.2 – On Performing Live
When talking about Ai Takahashi it's hard not to refer to the showmanship and sheer talent that she displays during live performances. That same showmanship is what captivated me when I saw her perform in Paris in 2010.

"I began performing with Morning Musume almost immediately after joining the group, but it's because of all the concert performances that I've come as far as I have. In the beginning I really wanted to stay on top of things but I just couldn't keep up and that made a few people angry. It was tough at first.
Live performances are the real thing though. You gauge the fans reactions right then and there. The fact that I was even able to be a part of such a setting was a big deal for me and it helped give me the strength I needed to be able to perform on stage with confidence. Looking back, I feel like I've tackled everything at full-speed."

When I first saw Morning Musume perform live in Paris in 2010 they performed their then latest songs as well as the past hits, "Love Machine" and "Love Revolution 21." But it wasn't like they were doing a cover of the original group members, they made the songs their own and I can still recall that performance clearly to this day.

"Morning Musume's catalogue of hit songs is owed to their strength as a group. Even if we perform the same songs as past members we still want to perform it a little differently. The way the current members perform "Love Machine" is different again. There are now no remaining original "Love Machine" members in the group and some of the girls had only just been born the year the song came out. That's another aspect of Morning Musume I find so amusing."

Ai Takahashi says that she owes her growth and success to live performances, but didn't feel that sense of appreciation in her early days after just joining the group.

"Concerts only started to be fun after learning to appreciate the live performances. It's not just about working hard; there are so many other things you have to take into account when you're on stage as well."

You don't feel sad tearing yourself away from something you so love doing?

"Of course I was sad, but for Morning Musume to continue and grow I also felt strongly about stepping aside to let another younger member in. That's how I came to be a part of the group so I felt it was my time to give back and do the same for the next person. Yes it's sad but I have to move on to the next stage in my life also."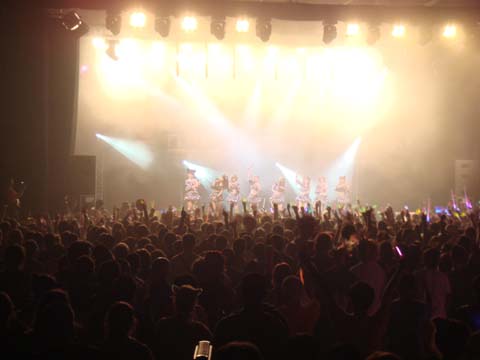 Live in Paris. Around 4000 people attended the concert, priced at roughly 30 Euros a ticket.
Whenever I see their performances in person I also wonder how difficult it must be for the leader to support the new members and get them up to scratch for live performances when those performances require such a high level of perfection.

"I can't take sole credit for that. There are instructors and staff involved, and most importantly the feelings of the performer herself – unless she has that urge to keep up than nothing will eventuate. Human beings are capable of great things when backed into a corner. People who come to our concerts say thing like, "Wow, Morning Musume are amazing," but it's because of that situation we're placed in we're able to do what we do.
Looking at all the members I feel admiration for all of them. Before I knew it I was dancing along with the 9th generationers who when first arrived seemed so lost. I thought, this really is a place where people grow.
For that reason I'm glad that we weren't all from the same generation when I was leading. I feel that I was truly part of something special."

I was brought up with rock music so idols and their live performances didn't really click for me at first. There are some things you have to witness for yourself and that's exactly what I learnt when I saw Morning Musume perform live in Paris.

Ai Takahashi has since passed the baton on to Risa Niigaki and I look forward to seeing just what kind of performances she and the rest of the 10th generation Morning Musume members have in store for us next year.
I can't wait to see what Ai Takahashi does when she takes to the stage next also.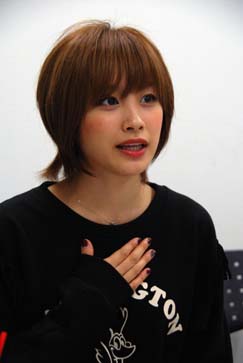 Ai Takahashi stars as "Sara" in the Imperial Theatre musical, "Dance of Vampire," which opened on November 27.
Out Every Wednesday!
Next time: Ai Takahashi interview pt. 3 – A Japanese idol's thoughts on Korean idols' overwhelming rise to popularity

Columnist: Sakurai Takamasa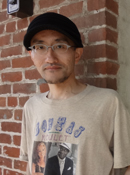 Contents Media Producer, author, journalist, managing director of Contents Street Inc. Chief Editor of iPhone magazine "Tokyo Kawaii Magazine" (ASCII Media Works), World Cosplay Summit Executive Advisor, Chief Researcher at Kodansha/Kodansha BC China Management Laboratory.
Cultural diplomat producing events in over 100 cities in 23 countries (as of July 1st, 2012). Books include "Galapagos-ka no susume" (Kodansha), "'Suteru' de shigoto wa umakuiku" (Diamond-sha), "Nihon wa anime de saiko suru
" (ASCII Shinsho), "Sekai no kawaii kakumei " (PHP Shinsho), and "Anime bunka gaiko " (Chikuma Shinsho). Writes regular columns in the weekly magazine "ASCII" and Yomiuri Shimbun.

●twitter http://twitter.com/sakuraitakamasa/

PRESENTS
All the info. on asianbeat's present campaign!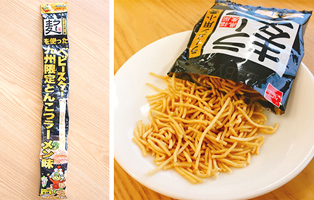 * Win a packet of "Ramugi Baby-Star (Kyushu limited edition tonkotsu ramen flavor)"!
[Details] Click
HERE
!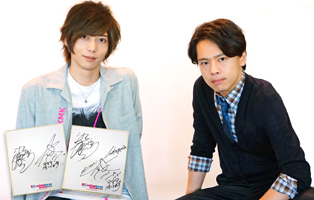 *Win a card signed by Akinori Nakagawa & Toshiyuki Someya!
[Details] Click
HERE
!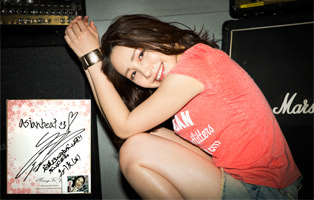 * Win a card and a cheki (photo) autographed by You Kikkawa!
[Details] Click
HERE
!