#36 Interview with Ai Takahashi Pt.3 – Japanese Idols and the Overseas Market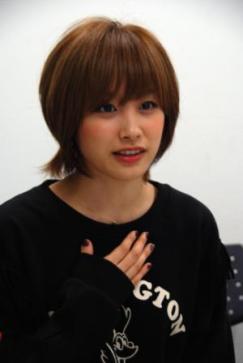 Ai is a massive Sanji (One Piece) fan. "He's earnest and sticks to his beliefs. He's too good to be true (lol)"
This is the third and final part in the three-week, successive series on my interview with Ai Takahashi after her graduation from Morning Musume – the idol group that has been leading the idol scene in Japan for more than 10 years.

Ai Takahashi has been leading the group these past few years – around the same time that South Korean idols started to really take off in Japan.

At first glance Korean idols appear to be on the offensive with their sights firmly set on Japan, but looking at it from an outsider's perspective the situation seems completely different. It's not that these Korean idols are seeking to take over Japan; their focus is obviously much more global. It doesn't matter if they're trying to break into China, Taiwan, South-east Asia, Europe or the US; they try and take on all the international markets at the same level of intensity.
I was curious about how current day Japanese idols feel about this situation so I decided to put the question to Ai Takahashi.

"The level of quality of Korean idol groups is extremely high. Their songs, their dance moves, everything about them is just flawless. They're well balanced in every aspect. I'm sure it's all relative to the amount of training they put in behind the scenes though."

Did you ever feel any pressure after the all these groups started to emerge?

"I'm a fan of K-POP myself but I guess there was a bit of pressure there, yes. More and more groups kept coming and I really didn't want to lose out to them. Of course we had the Morning Musume history on our side but I wanted to prove we were more than just a long-standing brand name. I didn't want to disappoint our fans, so we had to push ourselves even harder and focus on improving any of our weak points."

These would have been the things going around in Ai's mind around the same time that Morning Musume bowled me over with their live performance in Paris. From Asia to the world: Japan's efforts not to lose sight of the Korean idols, already one step ahead on the global offensive. Looking at it from a broader perspective, you could also say it's a mammoth offensive on the part of Asia to break into the European/American music scene. Japan has nothing to lose through such attempts but the problem is the Japanese people and whether they have what it takes to adopt this new perspective and adapt themselves to a global market.

"I really wanted to establish a name for ourselves overseas. The concerts we held in Paris and L.A. were so important to me."

Hearing Ai mention that she has such fond memories of her overseas performances makes me feel even luckier that I got to be there for one of them myself. And the fact that these performances were paid events surely holds great implications for the potential of Japanese artists for the future.

"I hope that even more people overseas come to know Japan and the sound of Japan. Yes, I think Japan has a specific sound. If the product is uniquely Japanese I believe you can market it for an international audience."

Japan doesn't need to change; it's fine just the way it is. This is what overseas supporters of Japanese culture are frequently trying to tell us.
"I've been watching anime ever since I was a kid. The fact that there is such a following overseas is something that we as Japanese should be proud of."
Anime is what is being strongly acknowledged as "made in Japan" throughout the world these days. It's because of anime that there are so many Japanese pop-culture events overseas, held by locals for locals, and have become somewhat commonplace.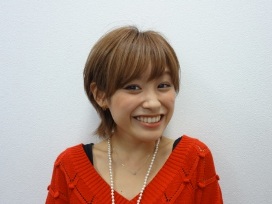 What would you say anime and idols have in common? "You don't know what's going to happen next for either of them! Not even the idols themselves know (lol)."
Japanese idol's breaking into international markets is not an issue that only pertains to the idols themselves though. You could say the same thing about anime, but whether it's anime or idols, the important thing is not to lump things into one category, but rather embrace the individuality in everything. The need to consider how best to raise these products of Japan and market them for an international audience with the full support of the Japanese economy is by no means a recent endeavor; it's an issue that has been at our doorstep for some time now.

Perhaps we've left it too late to catch up to the Korean boom now, but better late than never. Let's just say it's another urgent matter for Japan that needs addressing sooner rather than later.


Out Every Wednesday!
Next time: 11,000 gather for Roma's premier Japanese pop-culture event – ROMICS 2011

Columnist: Sakurai Takamasa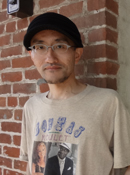 Contents Media Producer, author, journalist, managing director of Contents Street Inc. Chief Editor of iPhone magazine "Tokyo Kawaii Magazine" (ASCII Media Works), World Cosplay Summit Executive Advisor, Chief Researcher at Kodansha/Kodansha BC China Management Laboratory.
Cultural diplomat producing events in over 100 cities in 23 countries (as of July 1st, 2012). Books include "Galapagos-ka no susume" (Kodansha), "'Suteru' de shigoto wa umakuiku" (Diamond-sha), "Nihon wa anime de saiko suru
" (ASCII Shinsho), "Sekai no kawaii kakumei " (PHP Shinsho), and "Anime bunka gaiko " (Chikuma Shinsho). Writes regular columns in the weekly magazine "ASCII" and Yomiuri Shimbun.

●twitter http://twitter.com/sakuraitakamasa/

PRESENTS
All the info. on asianbeat's present campaign!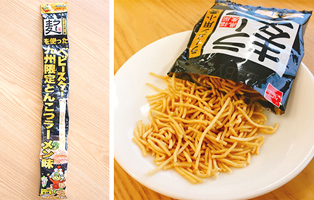 * Win a packet of "Ramugi Baby-Star (Kyushu limited edition tonkotsu ramen flavor)"!
[Details] Click
HERE
!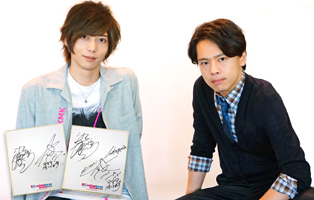 *Win a card signed by Akinori Nakagawa & Toshiyuki Someya!
[Details] Click
HERE
!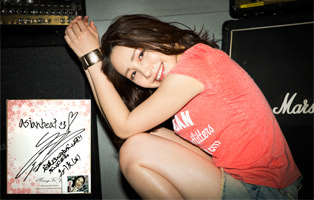 * Win a card and a cheki (photo) autographed by You Kikkawa!
[Details] Click
HERE
!