#58 Haruko Momoi in Boston
Haruko Momoi's concerts are amazing.
There are things in this world that you just have to see for yourself and Momoi-san's concerts are certainly one of them.
I've seen the singer/song writer and voice actor perform live in Mexico in February 2011, in Moscow in November and recently in Boston, and I have to say, her latest performance at Anime Boston was superb.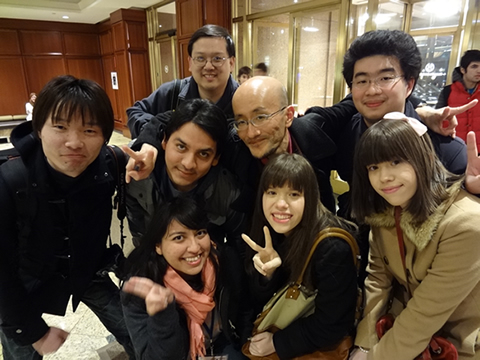 Fans from all over America, Canada and Japan gathered for the event. I joined this group for a photo. (Photographer: Haruko Momoi!)
Not everyone that attends these events overseas are fans per se, though. In fact, most of the people that attend aren't aware of who the artist is or what songs they sing. But that isn't a problem for Haruko Momoi because it doesn't seem to matter where she is, she always seems to be able to capture the crowd at all of her performances. And Boston this time around was no exception.
The amusing thing about Haruko Momoi's performances though, is she not only sings in Japanese, she emcees in Japanese too. Compared to international artists who come to Japan to perform, the time she spends emceeing and interacting with the audience, albeit in Japanese, is rather long. But that doesn't seem to affect the distance between her and the audience though.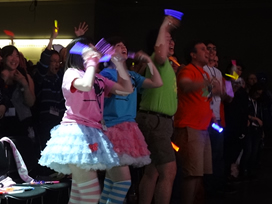 Everyone gets drawn into Momoi's world.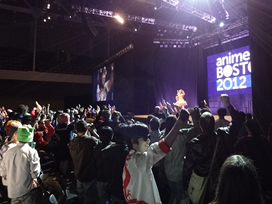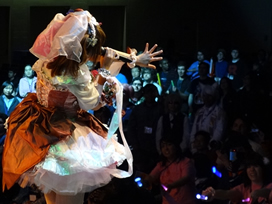 "When I first began performing overseas I had an interpreter appear on stage with me. But once I realized that speaking in Japanese brought me closer to the audience I decided to hold my performances entirely in Japanese."
So whether she's in Mexico or Moscow or Boston, she's exactly the same. That's what the Momoi world is all about I guess.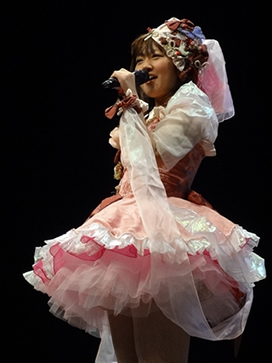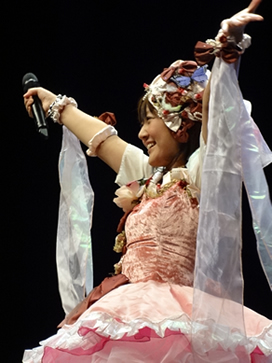 "Momoi-san sugoi desu ne" ("Momoi's great isn't she")
That's what one Japanese person who got to see Haruko Momoi perform overseas said to me after her concert.

So why does Haruko Momoi get invited to so many international anime events? Because her concerts are that great she's developed a reputation by word-of-mouth by people who have witnessed her perform.

This time in Boston I had plenty of time to chat with Momoi-san. One of the best things about being a guest at an overseas event is the chance to interact with the other guests. Going out to dinner, exploring the city together, etc. The bonds run strong between supporters of Japan overseas.
This time around I learned just how much Haruko Momoi loves her otaku following.
"I love the guys who dress up and cosplay as female characters. I really like that "anything goes vibe.""

A Q&A panel with the fans was held the day after the concert and one of the male audience members who asked a question happened to be dressed as the heroine of the TV series version of "Sukeban Deka." It was the first cosplay of the sort that I had seen overseas. That anything goes vibe that Momoi-san can't get enough of seemed to be well and truly flowing through the air.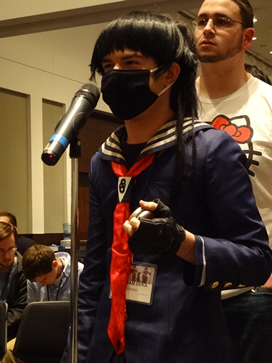 Original "Sukeban Deka" cosplayer. Speaking with Momoi-san about 1980s idols.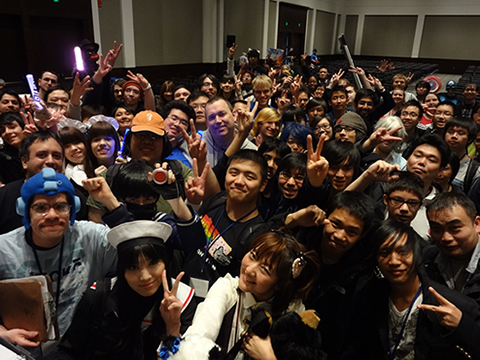 Commemorative photo with the fans!
Out Every Wednesday!
Next time: A turning point in my cultural diplomacy career. The encounter that lead me to where I am today.
Columnist: Sakurai Takamasa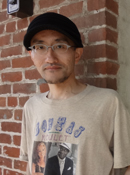 Contents Media Producer, author, journalist, managing director of Contents Street Inc. Chief Editor of iPhone magazine "Tokyo Kawaii Magazine" (ASCII Media Works), World Cosplay Summit Executive Advisor, Chief Researcher at Kodansha/Kodansha BC China Management Laboratory.
Cultural diplomat producing events in over 100 cities in 23 countries (as of July 1st, 2012). Books include "Galapagos-ka no susume" (Kodansha), "'Suteru' de shigoto wa umakuiku" (Diamond-sha), "Nihon wa anime de saiko suru
" (ASCII Shinsho), "Sekai no kawaii kakumei " (PHP Shinsho), and "Anime bunka gaiko " (Chikuma Shinsho). Writes regular columns in the weekly magazine "ASCII" and Yomiuri Shimbun.

●twitter http://twitter.com/sakuraitakamasa/

PRESENTS
All the info. on asianbeat's present campaign!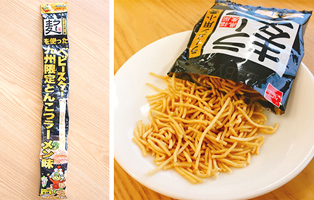 * Win a packet of "Ramugi Baby-Star (Kyushu limited edition tonkotsu ramen flavor)"!
[Details] Click
HERE
!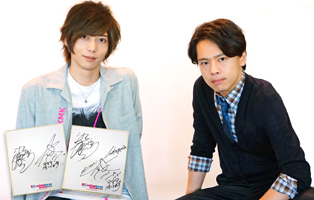 *Win a card signed by Akinori Nakagawa & Toshiyuki Someya!
[Details] Click
HERE
!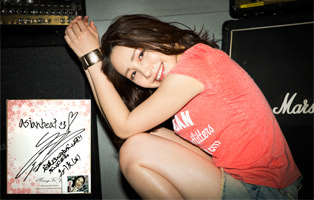 * Win a card and a cheki (photo) autographed by You Kikkawa!
[Details] Click
HERE
!