#57 Anime Boston. A source of hope for the future
Boston, Massachusetts, has an atmosphere different to that of other cities in the US. Several significant events have taken place in Boston over the years, particularly during the American Revolution, and today stands as a city composed of both the historic and the modern. It is also a city with a very strong academic reputation, with two of America's most prestigious universities, Harvard and MIT, situated just across the Charles River in the neighboring city of Cambridge.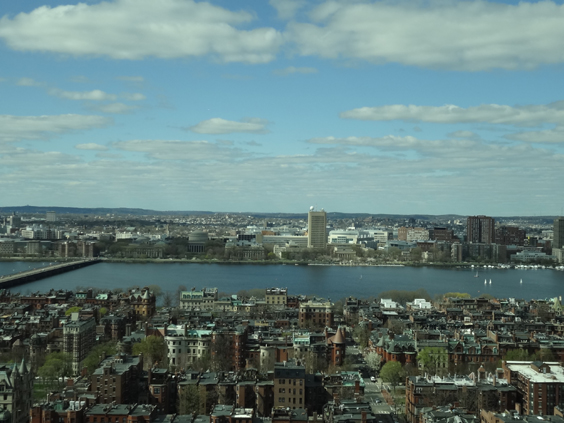 From the Anime Boston convention center you can see all the way to Cambridge on the opposite side of the Charles River. Cambridge is home to two of America's premier universities, MIT and Harvard.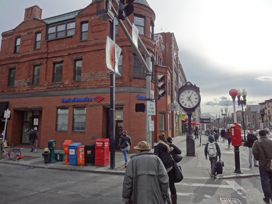 Boston has played a significant role in America's history.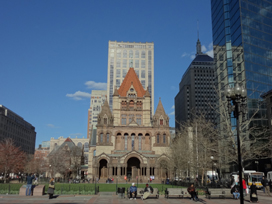 A city composed of both old and new.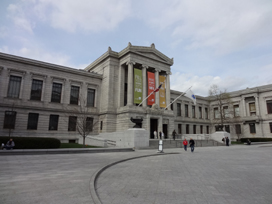 Boston's Museum of Fine Arts is renowned for its extensive collection of Japanese art.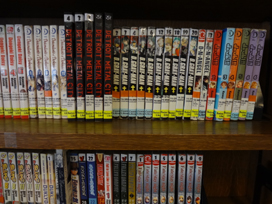 The Boston Public Library also has a large collection of Japanese manga.
This year, over the three days from April 6-8, Boston held its 10th annual "Anime Boston" event. This year the event attracted a record 22,000 visitors, making it the biggest Japanese anime event in north-east America. Like most events of its kind overseas, this one too was created by locals for locals.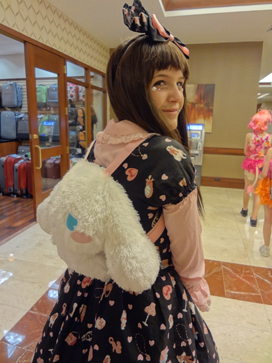 This girl said she was a fan of the Sanrio character, "Cinnamon." When I told her about the Cinnamon and Sayumi Michishige (Morning Musume) tie-up project, she replied, "Cool!"
Read about said tie-up HERE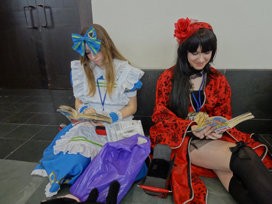 These manga fans can't wait til they get home, they need their manga fix now!
I attended the event as a guest, along with singer and voice actor, Haruko Momoi, and fashion designer, MINT. These two, like myself, have attended numerous events of this kind overseas and I feel like I have a strong bond with them. They were encouraging company to have in the Japanese guest lineup at the event.
Whenever I attend anime events overseas, I always think to myself, 'nothing in the world changes.'
Of course the world is full of people from different countries who speak different languages and have different social customs, but it doesn't matter where you are in the world, when you go to one of these anime events it's always the same and I think that's such a joyous thing. I'm sure I'm not the only one who feels that these events are a source of hope for the future either.

Japanese anime and fashion embody the values and views of the creators who made them. If there was anyone to reject the smiling faces of these young people who have found a connection with these values, they would be casting a dark shadow on the future of the world.
Also in Boston is the Boston Museum of Fine Arts, which boasts a rather impressive collection of Japanese art works.
The day after Anime Boston I visited the Museum of Fine Arts, and as I perused the collection of treasures of Japanese art I thought about how the creativity of Japan is being valued so far away and the significance of the 20,000+ people that gathered in this city to show their love of Japanese pop culture.
More than anything, in this week's J POP CULTURE OBSERVATIONS I wanted to show everyone just how happy all the young people that gathered for this event look.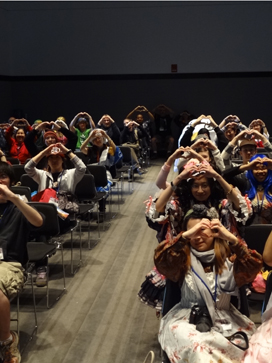 My lecture. Heart posing.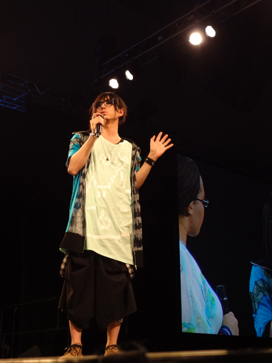 Fashion designer, MINT's fashion show was a huge success.
Cosplayers Everywhere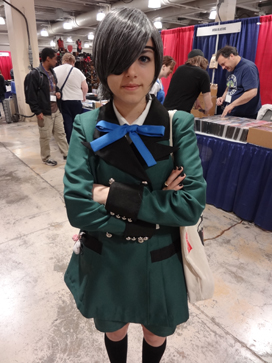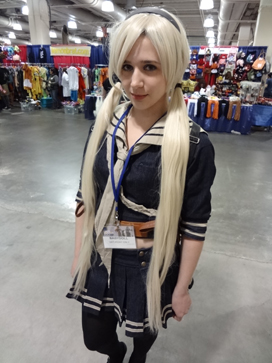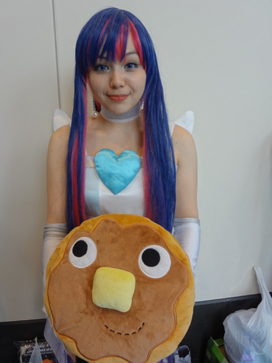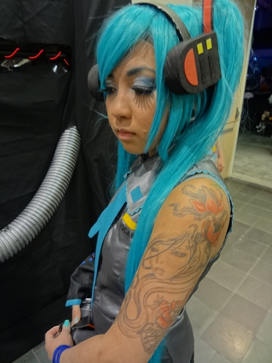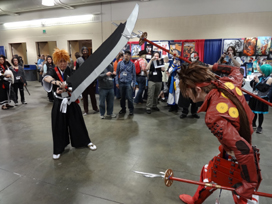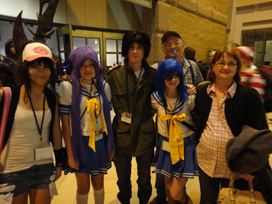 Girls in Boston love Japanese fashion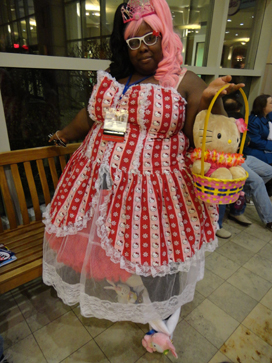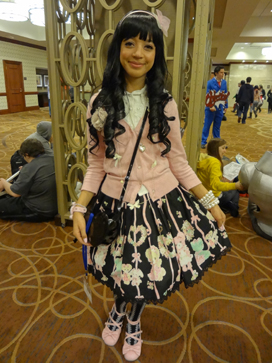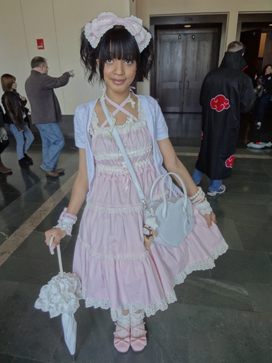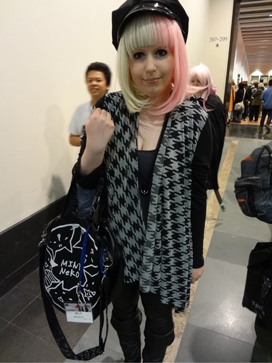 Out Every Wednesday!
Next time: Haruko Momoi capturing the hearts of Americans at Anime Boston!
Columnist: Sakurai Takamasa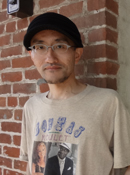 Contents Media Producer, author, journalist, managing director of Contents Street Inc. Chief Editor of iPhone magazine "Tokyo Kawaii Magazine" (ASCII Media Works), World Cosplay Summit Executive Advisor, Chief Researcher at Kodansha/Kodansha BC China Management Laboratory.
Cultural diplomat producing events in over 100 cities in 23 countries (as of July 1st, 2012). Books include "Galapagos-ka no susume" (Kodansha), "'Suteru' de shigoto wa umakuiku" (Diamond-sha), "Nihon wa anime de saiko suru
" (ASCII Shinsho), "Sekai no kawaii kakumei " (PHP Shinsho), and "Anime bunka gaiko " (Chikuma Shinsho). Writes regular columns in the weekly magazine "ASCII" and Yomiuri Shimbun.

●twitter http://twitter.com/sakuraitakamasa/

PRESENTS
All the info. on asianbeat's present campaign!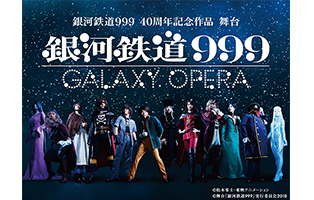 * Win 2 pairs of tickets to the play "Ginga Tetsudo 999" -GALAXY OPERA- Kitakyushu Performance!
[Details] Click
HERE
!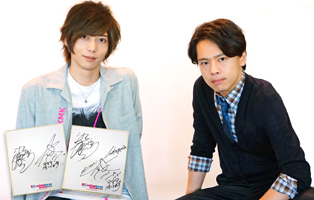 *Win a card signed by Akinori Nakagawa & Toshiyuki Someya!
[Details] Click
HERE
!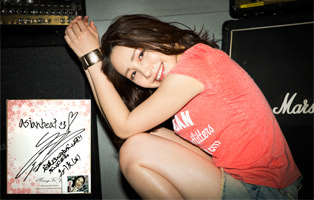 * Win a card and a cheki (photo) autographed by You Kikkawa!
[Details] Click
HERE
!