Seminar promoting "The Wonders of FUKUOKA" and a joint reception staged with the Ministry of Foreign Affairs (MOFA)(2/17)
There were greetings from Fumio Kishida (Minister for Foreign Affairs), before Kozo Yamamoto (Minister for Regional Revitalization) got the splendid event underway!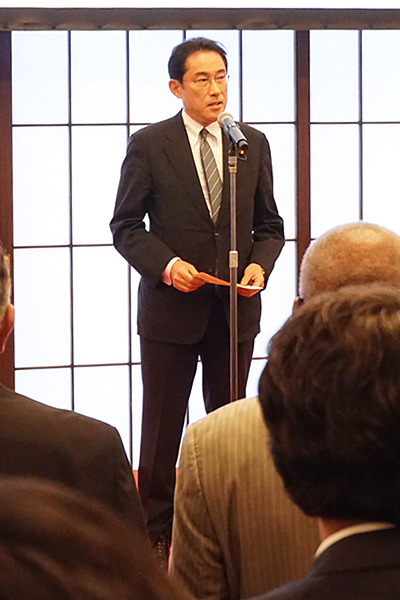 Fumio Kishida (Minister for Foreign Affairs)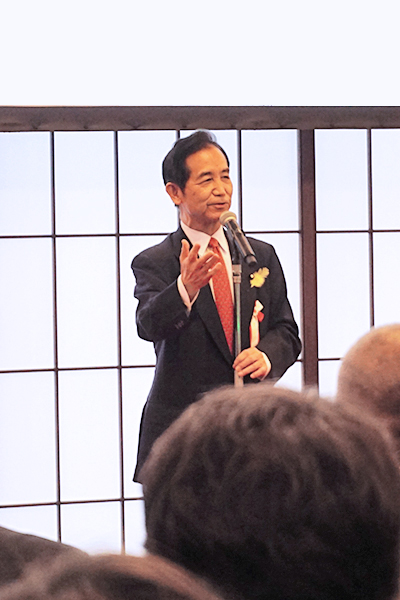 Kozo Yamamoto (a Cabinet Office minister in charge of special missions)
Fukuoka Prefectural Governor Ogawa addressed the audience and said, "Fukuoka Prefecture is a place where manufacturing prospers, but it also famous for its rich nature, delicious seafood, and fantastic produce sourced from the land. But above all else, Fukuoka is a lively, energetic prefecture. We hope you get a feel for the real Fukuoka and look forward to you visiting from the bottom of our hearts." He also made a toast, and said that he would do best to help ensure the "Sacred Island of Okinoshima and Associated Sites in the Munakata Region" gets placed on the UNESCO World Heritage List.
(*The "Sacred Island of Okinoshima and Associated Sites in the Munakata Region" was added to UNESCO World Heritage List on July 9th 2017.)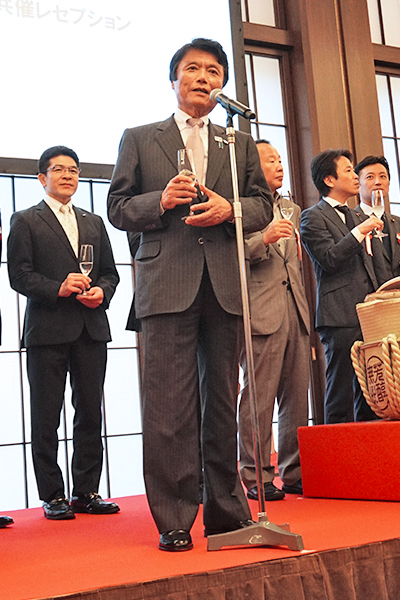 Hiroshi Ogawa (Fukuoka Prefectural Governor)