Seminar promoting "The Wonders of FUKUOKA" and a joint reception staged with the Ministry of Foreign Affairs (MOFA)(4/17)
On 9th July 2017, the historical significance of the "Sacred Island of Okinoshima and Associated Sites in the Munakata Region" was officially recognized when all eight sites were added to the UNESCO World Cultural Heritage List. During the event, guests could experience Okinoshima in 3D!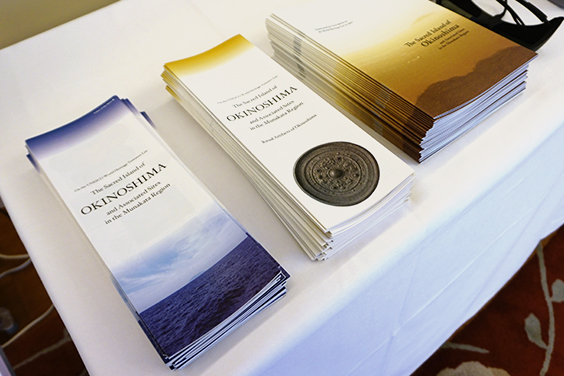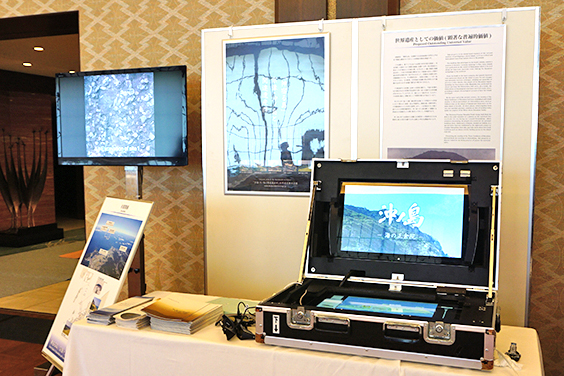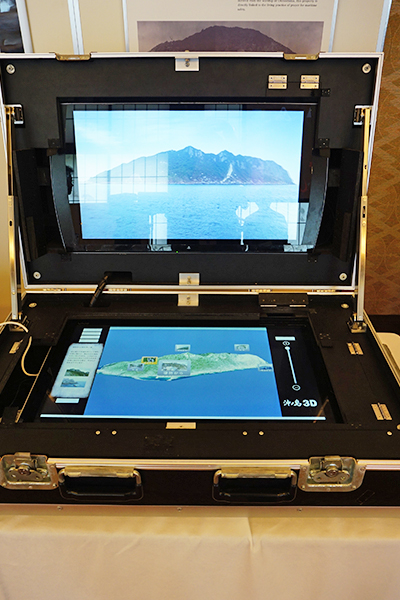 By putting on a pair of 3D glasses, guests could go on a virtual tour of whichever area they wanted simply by selecting the location on the touch panel (seen towards the bottom of the photograph).